For the first time in 53 years there will be no classes, céilís or festivals taking place at Coláiste Lurgan.
Usually 500 students and 100 staff members flock to the popular Irish language summer school in the heart of the Galway Gaeltacht, but this summer all is quiet.
Like many businesses relying on summer trade, Coláistí Samhradh have been hit hard as a result of the Covid-19 pandemic, with doors remaining shut until social distancing restrictions are lifted.
Cárthach Bán Breathnach, Principal of Coláiste Lurgan, says the village of Inverin and the surrounding area has been strangely quiet over the past few months.
"My mother is a bean an tí, so there is nobody in the house which is quite strange," he says, adding that locals have been commenting on how quiet the roads have been. "On Sundays, it would usually be very busy with parents coming to visit their kids. When people are giving out that they miss traffic jams, I think that is a sign that we all miss the young people in the area," he laughs.
Mícheál Ó Foighil has been manager of the college since 1996, and while they have seen some tough times, he says nothing compares to the impact of Covid-19.
"We've survived through every kind of financial crisis, downturn and calamity that has hit this country in the last 50 years, but our business will only reopen when it is safe to do so and personally I think that means when there is a Covid-19 vaccine or a really effective treatment," he says.
But not even a global pandemic could stop the team at Coláiste Lurgan from spreading the love of the language.
They've come up with a new idea to keep the business and the teanga alive - 'Lurgan Ar Líne, their very first online course.
The online platform allows students to record themselves practicing the phonetics of the language and then tutors can listen back and give feedback.
Ó Foighil says the app is suitable for all ages and abilities and aims to help people learn spoken Gaeilge as used by native speakers in the Connemara Gaeltacht.
"It has nothing to do with being a teenager or a grown-up. Once your confidence increases and you know you're on the right track, it is kind of a self-fulfilling prophecy in a way. Every word, every sound, every phrase that is mastered, just motivates learners to go on to do more," he says.
18-year-old Conor Whelan from Carlow was one of the very first students to complete the course.
This year would have been his fourth trip to Coláiste Lurgan.
"I have such a passion for the language, even speaking the language will bring back the good memories that I have had in Lurgan like the céilís, the festivals, going to the beach with my friends and just speaking with them in Irish, it brings me back," he says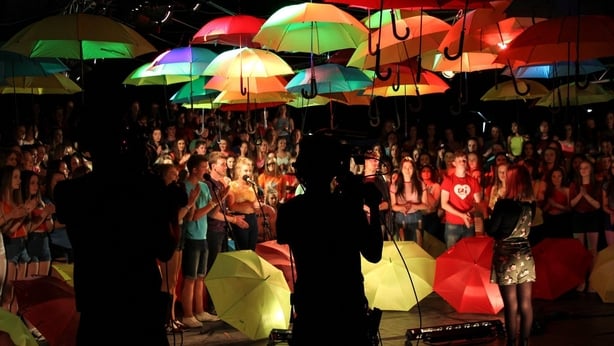 During the two-week online course, Conor says his conversational Irish improved hugely.
"I've learned so much that hopefully I'll be able to bring to the classroom in September. It definitely has helped to boost my confidence because I have heard the language being spoken and I've also learned pronunciations," he says.
17-year-old Clare Doyle from County Wexford also completed the online course and feels she is more confident now heading into sixth year.
"In school it is hard to find the time to go through the pronunciation of every word, but the teachers on this course had the time to make sure we understood everything," she says.
For the students who have completed the course, Ó Foighil says it is vital that they continue speaking the language on a daily basis.
"For something to stay in your long-term memory it has to be used quite a number of times and the more it is used in a real life situation, the more powerful an effect it has on your memory," he says.
That sentiment is echoed by Cárthach Bán Breathnach, who says people should not be afraid to engage with the language.
"Now is the time to engage with the language, to jump in and really just go for it. I think if you are learning a language or relearning a language, the biggest thing that will hold you back is fear. People need to forget about fear, just speak the language as much as you can," he says.
Over the years, the college has gained global attention through its internally produced music videos which have garnered over 43 million views.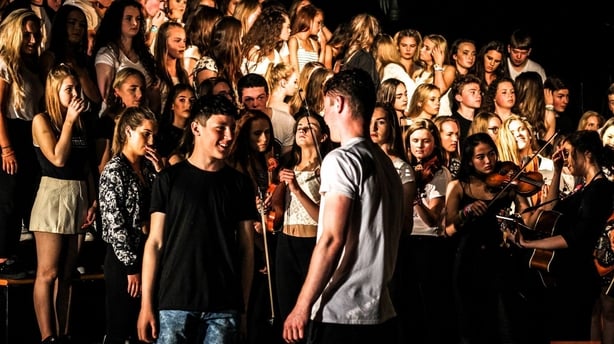 While producing a video this year will be more challenging, Ó Foighil says to keep an eye out for something special.
"We are engaged in a really exciting project with our colleagues in Wales, we are going to co-produce a song. Making a video remotely is challenging, but nothing is impossible."