With uncertainty remaining regarding foreign travel, most people will be holidaying at home this summer - but at what cost?
After three months of lockdown, people will be keen to rediscover Ireland, however many are struggling to find availability and value for money in our hotels, B&Bs and holiday rentals.
On Twitter, I asked people how they were getting on with their staycation search.
William Corless said he made a booking almost nine months ago for a holiday home in Co Kerry this summer, but the rates have since increased for new bookings.
"I booked a house in Sneem for €133 per night for the end of July/start of August. We are a family of four, but it can sleep six. I must state that I booked last October and the price has now gone up from €133 to €145 for new bookings."
Andy Morrissey has booked a B&B in Co Cork for the end of August and said he is more than happy with the rates.
"I'm staying in Glengarriff at the end of August for three nights. They have the same prices as last summer at the Bayview Boutique B&B. It is a beautiful place and Aine the owner is the best. It is €99 a night, so €297 altogether for B&B."
Others said they are finding the search more challenging, with one woman saying she has simply given up.
"We are a family of two adults and four kids. We can't find a reasonably priced holiday home anywhere for the last week of July. We've given up and are really staycationing - at home," she said.
Many people responded saying they believe that holidaying in Ireland is more expensive than holidaying abroad, with one man saying he has yet to cancel his trip to Spain.
"I looked for a hotel in Kinsale, Co Cork for next weekend, it was almost €700 for three nights. The rates are crazy. I have a week booked in Spain at the end of August which is costing less than Kinsale. I haven't yet made a call."
With a sharp decline in overseas visitors - rental properties, hotels and B&Bs will all be depending on Irish holidaymakers to bring in business this summer.
So what is still available and how much could your staycation could set you back?
Self-catering properties
According to property website MyHome.ie, searches for Irish holiday homes on the site increased by 112% in June 2020, compared with the same period the year before.
The findings show that Kerry is the most popular destination for a holiday home break this summer, with demand up 107%.
Demand for Sligo is up 105%, Galway 83%, Clare 57% and Donegal 45%.
If you are still hoping to bag a coastal holiday home for July or August, you should just give up now, according to Jacinta Doolan, Chair of the Irish Self Catering Federation.
"The bucket and spade brigade are out, so availability is practically zero along the coast. Anywhere near the sea is pretty much booked up from now until 22 August," she said.
Ms Doolan said Irish holidaymakers tend to flock to the coast for their getaways, with many booking these properties months in advance.
According to the ISCF, 70% of their 5,500 properties across the country are booked up for the months of July and August, however Ms Doolin said people can still find plenty of available properties inland.
"People just need to do a little bit of digging. They should take a look at parts of the Ancient East and the Hidden Heartlands. There are definitely some lovely properties available in Carlow, Kilkenny, Longford and Leitrim, to name a few," she said.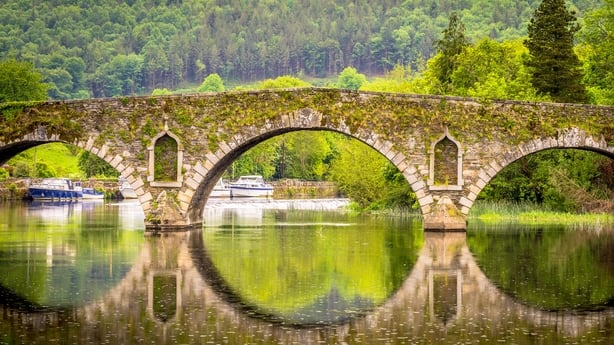 While some people say they are witnessing price hikes in self-catering properties across the country following lockdown, Ms Doolan said she is not aware of any of their ISCF members significantly increasing their rates this summer.
"Some people who are not members may decide to rent out their coastal homes for a week or two in the summer and charge a fortune for them, but generally speaking it is absolutely not what any of us are doing," she said.
For a three or four-star property that sleeps six, Ms Doolan said you can expect to pay around €120 a night, but she said you can find properties for less than that.
"These prices make self catering options so attractive. You hear a lot of people complaining that they were quoted €2,000 for a week in a house in Kerry, but some of those properties would sleep up to ten people," she added
Ms Doolan said she believes self-catering is regarded as a safe option by many this summer, for obvious reasons.
"You don't need to come into contact with anyone. Your key might even be in the door for you, with a friendly note waiting inside. When you arrive with your family you are in your own pod," she said.
Hotels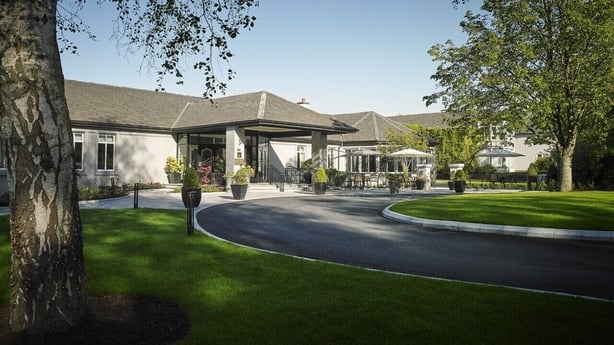 Having been closed for three months, hotels across the country will be hoping Irish holidaymakers will chose a hotel break this summer, as Elaina Fitzgerald Kane, President of the Irish Hotels Federation explained.
"In many respects we want to become the number one destination for our Irish community, and we have a great opportunity to show Irish people what we can do and what value is there for them, not just this summer but moving beyond that," she said.
The latest industry survey conducted by the IHF shows occupancy levels of 23% and 26% for the peak summer months of July and August respectively.
The figures are based on confirmed bookings, compared to an average of 90% for the same period last year.
Despite reduced capacity in hotels due to Covid-19 safety protocols, Ms Fitzgerald Kane said the figures show there is plenty of availability in hotels and guesthouses.
"If you want to get the best value, now is the time to book. Book directly through the hotel website, consider all the destinations across Ireland; there are some fantastic destinations. There is great value, but value means different things to different people," she said.
While some may be tempted to make price comparisons between hotel prices at home and abroad, Ms Fitzgerald Kane said that is not a fair comparison.
"We have amazing hospitality standards here in our hotels in Ireland and they are considered to be of a really high standard internationally. In most hotels you have an extensive range of facilities available to you in terms of leisure clubs, gyms, walk ways, gardens, kids activities, so when you are comparing - it is important that you are comparing like with like," she said.
Examples of self-catering properties still available (as of 17 July)
Mount Brandon Self-Catering Holiday Cottages, Co Kilkenny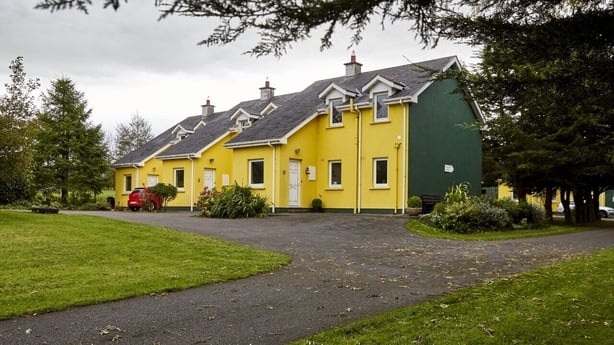 The two holiday cottages are located outside of Graiguenamanagh, a short walk from the River Barrow.
Owner Andrea Wenner said the homes are ideal for people who enjoy hillwalking, mountain biking, canoeing, kayaking and other river based activities.
While the cottages are fully booked for July, they still have availability for August.
The weekly rate is €570 for up to five people.
Bluebell Cottage, Co Wexford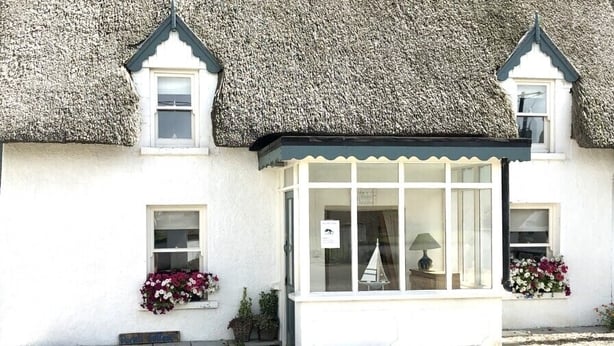 Bluebell Cottage is situated in Kilmore Quay, a short walk from the harbour and beaches.
While the cottage is fully booked for July and most of August, Owner Vonnie Maher said she has availability for three nights from 30 August for €350 for up to four people.
In September, she has a four night mid-week break available for €400 from Monday 14 September or a four night weekend stay available for €485 from Thursday 24 September.
Abhainn Ri Holiday Cottages, Co Wicklow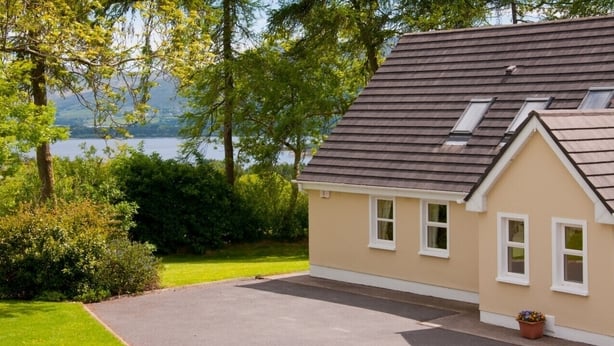 Abhainn Ri Farm is overlooking the Wicklow hills and Kings River (Abhainn Ri) as it flows into the Blessington lakes.
The four identical cottages have three bedrooms and sleep six people.
Owner Niamh Byrne, said they have five nights available from 6 August for €1,190 or four nights available from 7 August for €900.
Fanningstown Castle, Co Limerick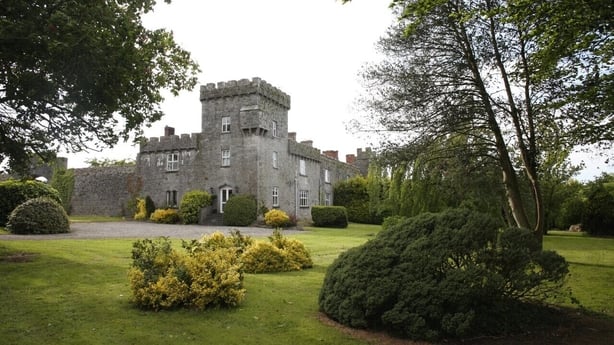 Fanningstown Castle is a four-star self-catering property located three miles from Adare.
The 12th Century Irish castle is suitable for groups of up to ten people.
Owner Mary Normoyle, said they have availability for three nights from 8 August for €1,500.
They also have availability for the last week in August and later in the year.
Examples of hotels still available
(Availability as of Friday evening on the hotel websites)
Gateway Hotel Swinford, Co Mayo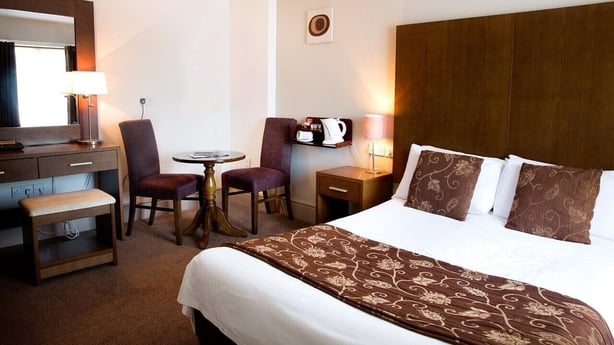 The three-star family-run Gateway Hotel is located in Swinford, County Mayo.
As of Friday evening, the hotel had a five-night stay for two people in a double room available for €380 from 10 August or a seven-night stay for two people in a double room for €498.
The hotel also had a family room available for four nights from 27 July for €480 or for five nights for €600. These rates include breakfast.
Hodson Bay Hotel, Athlone
The four-star Hodson Bay Hotel in Athlone, Westmeath is located five minutes from the centre of Athlone.
As of Friday evening, the hotel had a double room for two adults available for €396 for four nights from 17 August.
It also had a family room available for two adults and two children for four nights, including breakfast for €817 from 25 August.
Fitzgerald Woodlands Hotel, Co Limerick
The four-star Fitzgerald Woodlands Hotel is located on the edge of Adare, close to Limerick City.
As of Friday evening, the hotel had a double deluxe room for two adults available for €575 for four nights from 3 August or a family room for two adults and one child for €695, or two adults and two children for €775.
Alternatively, the prices drop if you were to visit on 24 August, when you could book a deluxe double for €400 for four nights, a family room for two adults and one child for €520, or two adults and two children for €600. These rates include breakfast.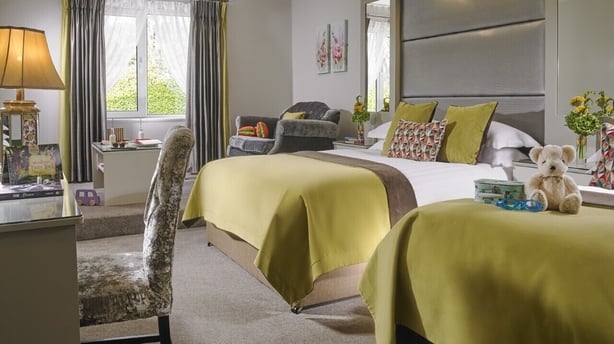 With all hotels operating at reduced capacity due to Covid-19, and around 70% of self-catering properties booked up, time is ticking if you are hoping to take a break before September.
If you can hold off until then, you can expect rates to fall and availability to soar.
Or, you may get lucky and find a hidden gem like Aideen O'Brien, who is currently enjoying a break with her family at an apartment in Salthill, County Galway at a reduced rate.
"When the landlord heard that we were travelling to see our Galway relations, she said she wanted to support families reuniting and gave us 12 nights in her two bed Salthill apartment for €1,000. The original rate was €160 per night. We are here now and the place is lovely, we're having the best holiday ever. I don't know how we would have managed if it hadn't been for the kindness of this lady," she said.