It was a challenging but rewarding week for many businesses, as they welcomed back customers for the first time since the end of March.
As doors reopened on pubs, beauty salons, spa facilities and gyms – staff and customers were adjusting to the new normal, as some business owners explained.
Peggy Moore's pub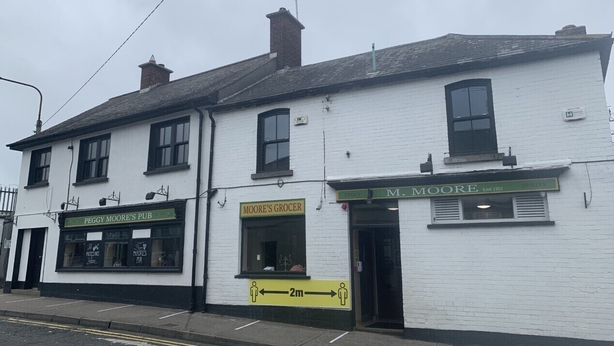 Peggy Moore's pub in the heart of Drogheda town, County Louth welcomed back customers on Monday.
Owner Mark McGowan, said while they were apprehensive about reopening, the first week went well considering they were operating at 35% capacity.
"Trade was good, we had a solid plan in place to ensure a safe environment for customers and staff. The customers were very understanding and adhered to all of the rules we put in place. We have a one-way system in operation and every customer was informed of the house rules before they entered the premises," he said.
Before Covid-19, the normal capacity of Peggy Moore's pub was around 200, with upwards of 400 customers on a busy day.
Mark said the pub hit the new maximum capacity every day this week, with around 90 guests visiting daily.
Edvard & Pink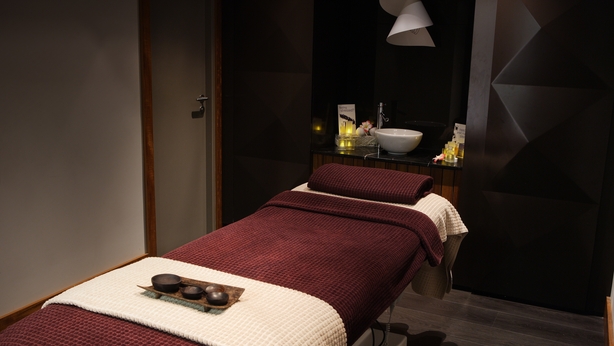 According to the Irish Spa Association, businesses in this sector reported an increase in demand for general grooming and spa services this week.
Edvard & Pink beauty salon and spa in Dundrum Town Centre, County Dublin, welcomed back clients on Monday.
Owner, Anita Murray said the first week back went well and staff and clients quickly adapted to the new workflows.
"Before opening we were concerned that the enhanced personal protective equipment and social distancing measures might take from the treatment experience, but in fact these measures have been welcomed with open arms and we find the clients visiting Edvard & Pink are actively seeking these measures for peace of mind throughout their visit," she said.
With many people cancelling overseas travel this year, Anita said Edvard & Pink has seen an increase in bookings for the next few weeks, as people plan to holiday here in Ireland.
"Staycations are being planned with spa days. This is contributing towards an increase in demand for beauty, spa and wellness services. During lockdown we all missed our usual social engagements and the personal service we have all become accustomed to," she added.
Spa at Druids Glen Hotel & Golf Resort
After a successful first week back in business, the Spa at Druids Glen Hotel and Golf Resort in County Wicklow, is hoping to be back to pre-Covid levels by August.
Spa Manager, Michelle O'Connor said they made a lot of changes before reopening on Monday, in order to make sure guests and staff felt safe.
"We are operating at about 50% capacity. Treatment numbers and revenues are increasing day by day though, however operating profit is struggling as increased cleaning time means therapists are out of the treatment room for longer than usual. This may decrease as we move forward and they get used to the increased room sanitation process," she said.
Sarah Gaynor Nail Salon
Sarah Gaynor welcomed back over 50 clients this week to her nail salon in Dublin city.
"The first week was exciting but nerve-wracking. Everything went smoothly though and all my clients adhered to the guidelines and we were still able to enjoy catching up while being safe," she said.
With demand so high, Sarah said she increased her working hours, in order to welcome back as many clients as safely possible.
Sarah said she is now fully booked up for the whole month of July.
Nikafit Studios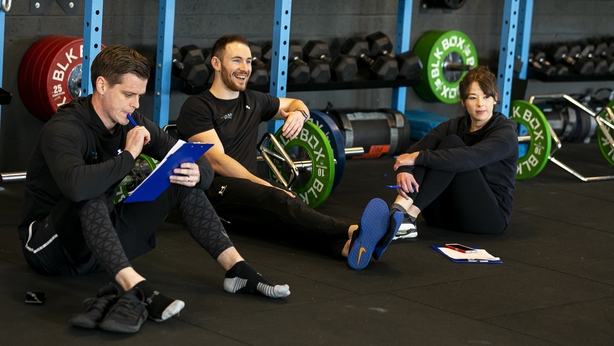 The team at Nikafit Studios welcomed back clients to their two gyms in County Wicklow this week.
While things were a little quieter than they had expected, Niall Mullen, Managing Director said it gave the team time to get comfortable with the new systems in place.
"We opened our doors with approximately 65% of our pre-Covid client base. We still have not actively targeted the 100 members we lost during lockdown but we estimate we will sign up at least 25% of these before August." he said.
If all goes to plan, Niall said he is optimistic about growing the business.
"We are starting to build back up slowly and we are getting a lot of enquiries without any paid marketing so things are looking promising. We are in the middle of summer, which is not usually a busy time anyway. Our main focus is to regain as many of the members we lost and get ready for September when the summer holidays are over. This period, along with January is usually our busiest time of the year," he added.