Youth unemployment now stands at 45% in Ireland, according to the latest CSO figures.
This summer, around 60,000 final year college students will be mapping out their next steps, many hoping to take that leap into the working world.
The graduating class of 2020 will face even tougher competition than previous years, with over one million people currently out of work.
There is particular concern among those graduating in the sectors worst hit by Covid-19.

Aviation industry
Grace King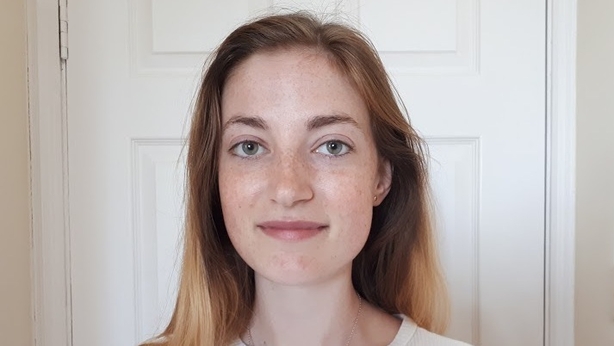 Grace King has just graduated from Aerospace Engineering at the Institute of Technology Carlow, in a time of crisis for the aviation industry.
Grace says she is searching for jobs, but is yet to secure a position.
"I am definitely a bit worried now. I have heard a lot of stories about large companies, which I would have an interest in working for like Aer Lingus, letting a lot of employees go, so it is really disheartening when you hear things like that while you are looking for a job. I understand that a lot of the companies I would like to join have had to reduce their staff and they won't be hiring for a while".
Like many, Grace says she never expected the pandemic to continue for so long and was initially hopeful that the industry would be back up and running by the time she finished the college year.
"I was pretty nervous about it. I didn't know how long the pademenic would ground planes around the world and at the beginning I was hopeful that it would resume to normal pretty quickly but as time has gone on, the fear of not finding a job within 2020 has grown as the pandemic has lasted."
The aviation sector has been hit hard as a result of Covid-19, but Grace remains optimistic about securing a job in her field in the future.
"I am hopeful for 2021. I know a lot of people who really want to fly again and go travelling. I feel the aerospace industry was growing so much before the pandemic hit, that I am hoping this will just be a small setback and that companies will be needing young engineers again."
Tourism industry
This week Fáilte Ireland said the tourism sector had been hit first, hit hardest and will take the longest to recover.
This will come as no surprise to graduates in this field.
Alina Greene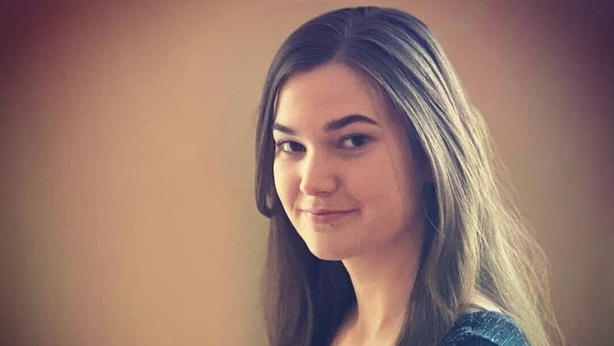 Alina Greene has just completed her Tourism and Hospitality degree at Athlone Institute of Technology.
Following her studies, Alina had been hoping to secure an internship or traineeship with a hotel chain or work with a government body in the sector.
"The dream job was probably working with Fáilte Ireland or one of those bodies, in order to help the industry grow in terms of sustainability and being more environmentally friendly. It is definitely going to be a struggle to get to these places now."
When Covid-19 hit, Alina shifted her plans and decided to stay on in education.
"So I will be doing a research PHD in Athlone. I am doing it for a number of reasons, I am really looking forward to it but at the same time I think the big push was the fact that I was so unsure and so concerned about what opportunities were available to me in the industry at the moment."
Aisling Ryan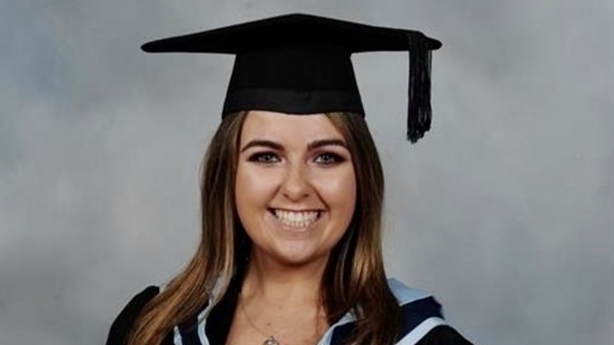 Aisling Ryan has also completed the Tourism and Hospitality degree at Athlone IT and has decided to further her education too.
"I was planning on doing a year-long J1, but when Covid hit that was no longer an option. My current job as a receptionist in a hotel has now been put on hold, so I have decided to do a Masters in Human Resource Management in Trinity College Dublin in September."
Before making that decision, Aisling says she was very worried about the job opportunities available.
"I was very stressed, I didn't know what to do. I'm back living with the parents again for the first time in four years. There was just so much uncertainty and anxiety about everything that was happening and it seemed like it wasn't going to end."
Aisling is now happy with her decision to stay on in education.
"I am hoping that by the time I finish the Masters in August of 2021, all of this will have settled down and I am hoping that I will get some job opportunities then."
Marta Olivo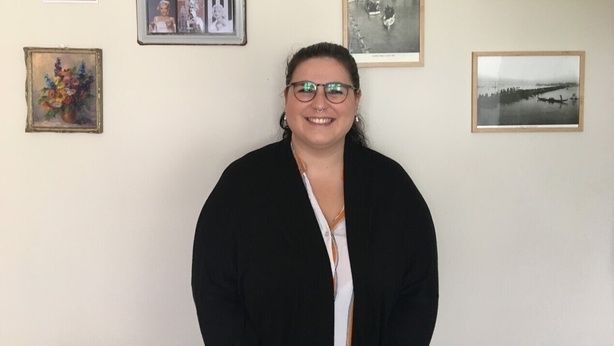 Marta Olivo has just finished her final year at Cork Institute of Technology, where she studied Business and Tourism.
"I am really worried, I feel like I have picked the wrong year to graduate."
While Marta has always wanted to work in tourism, she says she has resigned to the fact that she may not be able to secure her dream job straight away.
"I am keeping my options open to work in other fields. I am lucky in that respect because I do have experience in sales and customer service, so I do have a few options I could look into. I am also fluent in three languages so I do feel like I have a strong skill-set, but there are not even many jobs outside of the tourism industry at the moment."
While Marta is very glad to have completed her degree, she is now keen to get into the working world.
"There will be people who have years of actual experience of working in the field and I might be competing against them for a job. It is very important to have a degree but it is very important to have experience as well, so I think that is a huge fear of mine. Realistically job employers will look at people with the most experience.
Marta says she will continue her search until she finds an opportunity.
Event Management industry
Concerts, festivals and big events have all been cancelled for now, which is worrying for graduates hoping to work in the events industry.
Katie McKeegan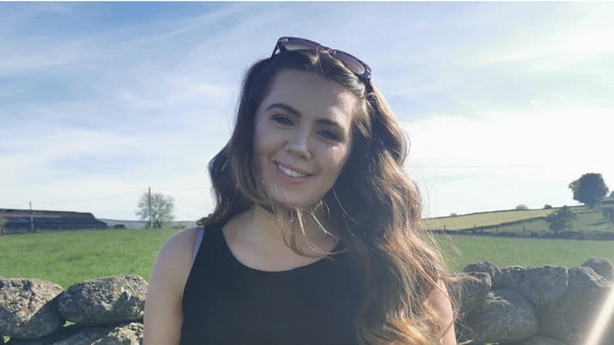 Katie McKeegan just completed her degree in Leisure and Event Management at Ulster University.
"I mean it is such a scary time for graduates, we should be applying for graduate jobs and taking that next step in life but we can't."
While Katie has been searching for jobs in Belfast and Dublin, so far she has had no luck.
"The leisure and events industry has been hit very hard due to Covid-19 and that is across weddings, parties, conferences, galas, festivals, all the normal jobs that event graduates would want to be getting into. I think now maybe we can't be as picky as we would have been before Covid-19, because it is going to be slim pickings for everybody."
Katie is determined to find a job in her field and in the meantime is considering furthering her education.
"I still want to continue down the events route. I don't want to lose what I've spent four years studying and training for."
Supports for graduates
Lorna Fitzpatrick, President of the Union of Students in Ireland, says many young people will need support to get through this difficult time.
"Graduates who are going out there now, and young people of today are facing an uphill battle. I think that Government need to ensure that they are supporting young people. We are the future of the country and we want to make sure that we can support our country but we need to be supported too."
For those who can't secure employment due to Covid-19, Lorna says support needs to be provided by the state and it needs to be easily accessible.
"Those supports come in multiple different forms. Having access to social welfare payments is important and that would also mean increasing the rate for those up to the age of 24 who currently receive a reduced rate, which is extremely unfair. There also needs to be more opportunities for graduates to retrain or up-skill, and support needs to be provided for additional costs they graduates may be facing like rent."
How is the Government planning on getting young people back to work?
On Tuesday, the Tánaiste and Minister for Employment, Leo Varadkar acknowledged that young people have been hit hardest as a result of the economic impact of Covid-19.
However, according to Sinn Féin employment spokesperson Louise O'Reilly, there is nothing in the programme for government that would indicate tackling youth unemployment is a priority.
Ms O'Reilly says the Government needs to be sharing solutions.
"It is really not good enough for the Tánaiste to be saying that there is a problem, he needs to tell us what he is proposing to do. Sinn Féin is proposing to give grants to businesses, so those businesses can get back up and running much quicker and that will ensure that our graduates have somewhere to work. We also need to see a tightening up of the law in relation to precarious work and we need to be able to see people living decent lives in good employment."
Job-hunting tips for graduates
Orla Moran is General Manager at IrishJobs.ie.
She says they have seen a 40% drop in the number of postings on the site since Covid-19 hit.
Currently, there are around 6,000 live jobs across 26 categories on the website.
Orla suggests that graduates use the search tool to locate jobs across the different sectors and apply for positions that match their skill-set.
While the job opportunities may be limited now, Orla says that graduates use this time wisely, by preparing for job openings down the line.
"When you do get a job interview, future employers will be asking how you spent your time during the Covid-19 pandemic. They will want to hear that you spent the time volunteering or working on a project in your area of expertise, so I would suggest you try not to have big gaps on your CV for this period, even if you are out of work," she said.