Irish tourism has a chance to win over Irish people to holiday at home this summer and into the future, as people opt to forego a trip abroad during the pandemic.
Fáilte Ireland is launching a marketing campaign this weekend encouraging people to enjoy what our own country has to offer. The campaign is called 'Ireland, make a break for it'.
People are responding to this invitation and swapping a week in a villa in Spain, for a week in a cottage in Ireland.
Businesses in the Burren in County Clare are preparing to reopen to visitors next week.
Bookings for July and August are strong at Rent an Irish Cottage. The business was set up by Shannon Development in the 1960s to promote tourism in local communities. There are over 200 cottages over the West of Ireland.
The challenge, according to Managing Director, Gerry Quinn, is to extend the season into September and October.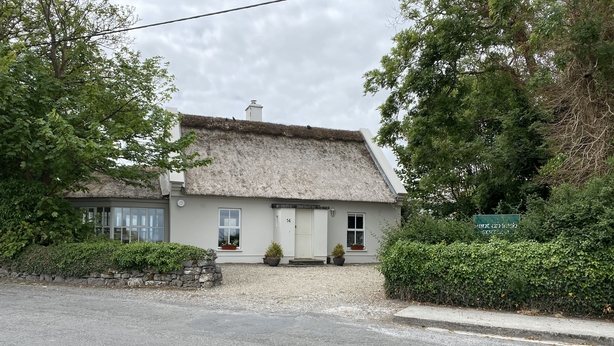 "The local tourism market will be huge for us. We've had a lot of bookings and we're expecting lots of people from Dublin and other cities, and we're excited to show off our local villages and hopefully they'll have a great experience," he said.
Mr Quinn described the stress and worry of seeing the sheer volume of cancellations rolling in from July, followed by refunds to customers.
"We're hopefully coming out the other side of it now."

Located outside Ballyvaughan is Burren Fine Wine and Food. Cathleen Connole and family offer cycling and walking tours of the beautiful landscape that surrounds the business, before tourists return for a hearty breakfast or lunch, made from local produce.
It is a seasonal business and the season had not begun when Covid-19 shut everything down. Ms Connole diversified, making hampers which she normally does at Christmas time, but she did not lose hope that tourists would return.
"This year, we will offer our guests picnics instead. We have plenty of space outside."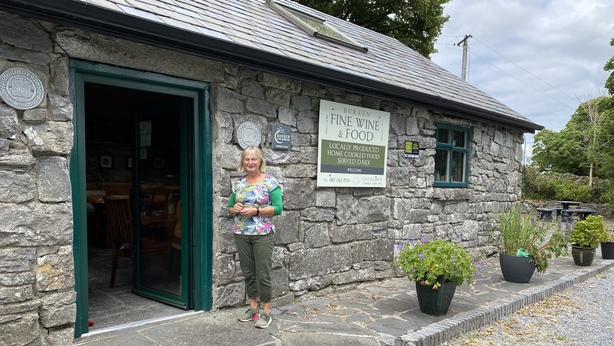 It is a pleasant surprise to discover a perfumery in the Burren, but not wholly unexpected given that the area contains 70% of Ireland's wild flowers. The perfumes, lotions and soaps are made on site.
Sadie Chowen runs the Burren Perfumery with her husband, Ralph Doyle. "The shock of closing a business that you've owned for 20 years," she said, "that's how I would describe it; a shock."
The perfumery has a loyal, local staff, and as their employer, Ms Chowen was relieved that they were looked after through the temporary wage subsidy scheme during the lockdown.
She said the mail order side of the business kept them ticking over.
They are now looking forward to reopening their doors once again. "The shop is quite small, and we can't have more than 5 or 6 people in the shop at any one time. The challenge for us is that we really want to ensure that quality of the experience is maintained," she said.
"You obviously have to be careful that the measures you put in place aren't costing more than the money you are getting in, but we are prepared to weather that and hold firm for a couple of months."
"There's a certain generosity is starting up and opening to the unknown and being optimistic that it's going to be alright."