The aviation sector globally has been devastated by the pandemic, and in the Mid-West, Shannon Airport has witnessed an almost total collapse of traffic and revenues.
According to the Irish Aviation Authority, Shannon Airport reported 325 flights during May, a decrease in movements of 86.9% compared to the same month last year.
The airport had secured new routes for the region, the first of which was due to start in March just before the outbreak of the pandemic here.
CEO of Shannon Group, Mary Considine, said the airport was looking forward to growth this year, but now, "we're looking at this stage at losses of up to 70% in traffic year on year". She said she does not anticipate traffic levels returning to 2019 levels for at least 3 years.
Ms Considine described Shannon Airport as "the heartbeat of the Mid West".
"It's not just about passenger numbers in and out of the airport, it's about supporting the businesses and tourism providers right up and down the Western seaboard."
However, Shannon Group is also a tourism provider. It operates Shannon Heritage which is charged with attracting visitors to tourism sites such as Bunratty Castle and Folk Park in Co Clare, and King John's Castle in Limerick city. The tourist attractions will reopen on June 29 but that reopening is temporary. The castles will close again temporarily at the end of August ahead of children returning to school.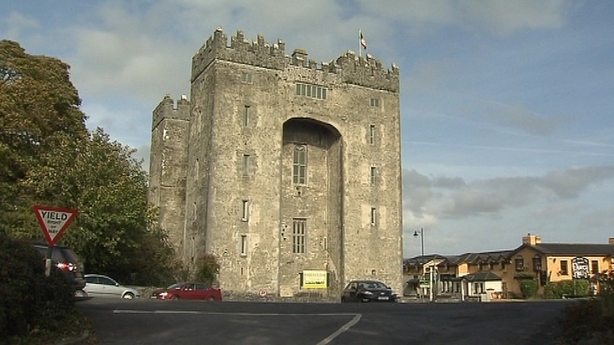 Ms Considine said its visitor attractions are heavily reliant on international visitors who make up about 70% of all visitors. The castles make money over the summer that cover costs over the year. "Unfortunately with the collapse in aviation and no international tourists coming into our country, we've had to take very difficult decisions and only open our key sites, and even with a buoyancy in the domestic market, it still won't make up the shortfall unfortunately."
Some staff will come back for two months and the others will remain on temporary lay-off. Asked if there will be compulsory redundancies at Shannon Heritage, the Shannon Group CEO said; "We are working with all our stakeholders to minimise the jobs impacted by this. As a state company we always work with agencies and the unions and their representatives to work through work practice changes. We're hoping by collaboration and a number of measures to reduce costs, we will avoid significant lay-offs but there will be hard decisions to be made in the business."
Traditionally, Shannon Heritage would open most sites in the summer season, but Ms Considine said it will depend on demand as the tourist sites are reliant on air services returning, bringing visitors, particularly from the US, the UK and Europe.