Both FBD and Zurich insurance companies have said they will send their motor insurance customers gift cards.
The move is in recognition of an expected lower level of claims that will arise due to the Covid-19 crisis, as a result of fewer vehicles being on the road.
FBD Insurance said that a €35 One4all gift card will be issued to all customers who hold an FBD standard private car, commercial van or jeep policy as of March 31.
The company said that customers will receive their gift card in the post over the coming weeks and there is no need for further action on their part. 
It said that One4all cards is the fastest and most efficient method to provide rebates for such a large number of customers. 
The gift cards can be used at over 8,500 shops nationwide, online and to support 29 charities during this challenging period. 
FBD said it will review its refund policy if extended Covid-19 restrictions on movement result in sustained lower road usage and claims frequency through the summer period.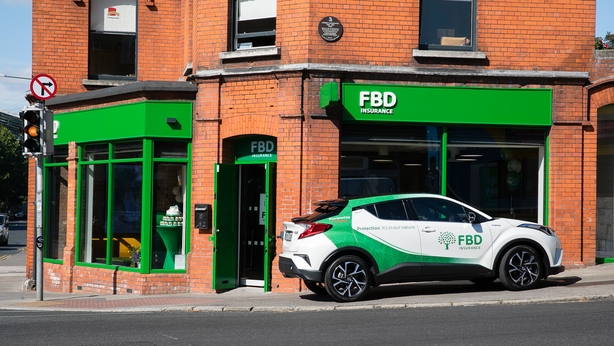 "By rebating customers directly with a One4all gift card, FBD customers can support local charities, businesses and services where help is most needed," commented John Cahalan, Chief Commercial Officer of FBD. 
He said the measure will see FBD Insurance return €7m back to its customers.
Meanwhile, Zurich also said it will send customers a €40 relief payment, also expected to be in the form of One4All gift cards, starting from the end of May.
Zurich said that customers do not need to contact the company to get the rebate, adding that it will be in touch with them when it sends the relief payment.
"As well as refunding savings we make from fewer motor claims due to reduced traffic movement, we have also put in place a range of other support measures for personal and business customers like our priority claims and breakdown service for frontline workers as well as helping our community, charity partners and supporting mental wellbeing,, " Zurich said.
Several other insurers here have agreed to discount premiums or give refunds to motor customers in recognition of an expected reduction in the volume of claims during the Covid-19 emergency. 
It follows pressure from the Minister for Finance, the public, businesses and insurance re-sellers for action on the matter.
Insurance Ireland said the insurers recognise that reductions in the amount of road use means the level of claims being submitted will be lower.
It said the support applied by each company will reflect their individual claims experience to date and given the different pricing models and customer profiles of each insurer, the precise amounts will vary.