Hundreds of thousands of people have lost their jobs, the state is paying over half the wages of thousands and the economy is most likely about to enter recession. Large parts of the population are now reassessing their finances with some considering temporary mortgage holidays and others looking to cut spending in order to make ends meet. We've been examining ways to make savings and ensure your finances stretch to cover a difficult patch.
A holiday from your mortgage
The banks were fast out of the traps in offering mortgage breaks of up to three months to individuals impacted by Covid-19 job closures and subsequent losses. And mortgage holders were quick to respond with up to 30,000 mortgage holidays granted by the end of March, according to figures from the Banking and Payments Federation.
The process is relatively straightforward and is completed over the phone or online without the need for additional documentation. It's even open to those in mortgage arrears and, in certain exceptional circumstances, the bank may offer a longer payment break.
And importantly, the break will not impact on your credit worthiness with the Central Bank confirming that the period will not be recorded as 'missed payments' on its credit register.
For those suddenly finding themselves out of work as a result of the pandemic, and with no means of meeting their mortgage payments, the initiative is a valuable lifeline to tide them over a difficult period until, hopefully, they get back to work. However, for those who do not absolutely need the payment break, it's advisable to continue making repayments.
"There's no such thing as a free lunch," Daragh Cassidy, Head of Communications with the price comparison website, bonkers.ie said of the initiative.
"Although you'll pay nothing for the three months, interest will still be charged on your mortgage during the moratorium, meaning you'll end up having to pay back even more to your bank over the remaining term of your mortgage."
Bonkers has been running the numbers on a range of scenarios and the resulting added expense can be quite considerable.
If you had €100,000 left on your mortgage with 15 years remaining, and you pay an average interest rate of 3.2% over the remainder of the loan, you'd end up paying an extra €600 in interest to the bank over those 15 years. However, if you're earlier in the term of your mortgage and have €300,000 remaining over 30 years (at 3.2%), you'll end up paying an extra €2,163 to your bank.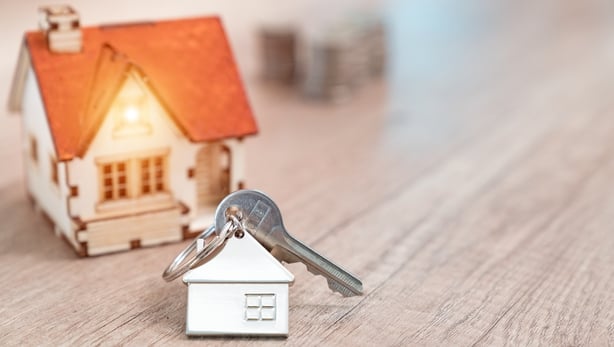 Making the rent
The good news is that your rent cannot be increased during the period that the emergency measures remain in place and there's a ban on evictions.
In addition, any paused rent increases cannot be backdated. If a problem arises with payment during the period, the advice from the housing charity Threshold is to inform the landlord and work out a temporary solution. It's important to note that any arrears that are built up will still be due.
Rent supplement is also available to those who have lost their jobs or had their working hours reduced so Threshold recommends applying for this through the Department of Employment Affairs and Social Protection. The amount is determined by your rent and your income.
The application forms can be downloaded from the Threshold website.
Keeping the lights on
With the brighter evenings and, hopefully, warmer days, we should be approaching a period of lower power bills. However, it's likely there's still a winter bill or two to come.
Anyone who is experiencing difficulty meeting their bill payments is advised to contact their utility provider to put a payment plan in place. There's a ban on disconnections until the middle of this month at least, on the instructions of the regulator, and utility providers are being told to put 'practical' payment plans in place with households that may fall into arrears.
Emergency credit for those with Pay As You Go gas meters has been increased from €10 to €100 during this period. But remember, it's not free money - it has to be paid back.
For those on billing options, it's always a good idea to switch energy providers every year or so - or at least ensure that your current provider is giving you the best offer on the market.
Sites like bonkers.ie have plenty of information on dual fuel bundles and the best offers from the energy providers.
Another useful money saving tip they have is getting a night metre installed to save on your electricity bills.
The metre records day and night time electricity consumption separately, and allows consumers to avail of reduced price electricity at night, which is around half the cost of the day time unit rate. Night time rates apply from 11pm until 8am.  
"Little things like running your dishwasher after midnight and using your washing machine before 9am will make a big difference. And there are some cheap and nifty gadgets, such as plug timers and electricity monitors, that will help you to do this too," Simon Moynihan of bonkers.ie recommends.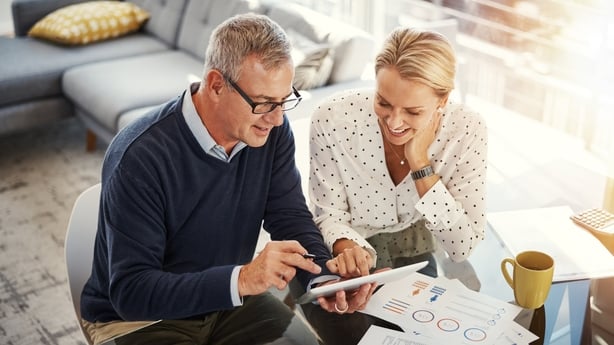 Comb through your statements
This is a handy suggestion from the Money Advice and Budgeting Service, or MABS, and can save decent amounts of money. They recommend sitting down and going through your bank statements to try to identify any unnecessary spending that could be mounting up on a monthly basis.
For instance, insurance policies on gadgets that you may have been unaware of or forgotten about. Ask yourself if it's necessary to keep the policies in place or if the devices could also be covered on your home policy.
One of the MABS agents wrote of the personal experience of finding a monthly debit of €6.99 which, upon investigation, turned out to be a charge for an app which she had downloaded for her son. It doesn't sound like much, but it amounts to €84 in a full year.
They also recommend seriously considering outgoings such as gym membership and entertainment services. However, if cancelling any subscriptions or direct debits, be aware of hidden expenses that might lurk in the fine print, such as cancellation fees, which can often be considerable.
If you can't do without the TV packages - and with good reason while our movements are restricted - check out what offers are available from various subscribers and remember that there are generally savings to be found in switching.
Or consider a broadband only subscription and avail of the Saorview offering for your television needs. That latter option may necessitate the installation of aerials or satellite dishes, which will likely have to wait until after movement restrictions are eased.
Health insurance
This is a considerable annual expense for families who have it and it's tempting to make savings by simply axing it. It was one of the first corners to be trimmed by thousands of families in the last downturn.
However, in the impending tough period, families are being warned to consider the move carefully as, if they subsequently decide to re-enter the market down the road, there could be cost implications in the form of 'loading' from what's known as 'lifetime community rating' for those aged over 35.
There are a number of savings options that can stave off resorting to full cancellation. Dermot Goode of totalhealthcover.ie advises policy holders to talk to their insurer in the first instance.
He notes that Irish Life Health and Laya have always allowed customers to revise their cover mid-year, if necessary, without penalty. He expects VHI would be equally flexible for any customers facing reduced income as a result of the pandemic.
He outlined a number of tips for those renewing cover in the coming months. Top of the list is scouring the market to find a better deal.
"For those on the same plan for 3 years or more, or who aren't on a 'corporate' plan, savings in the region of €300 per adult or more may be achievable."
"Also, members who are on 'dated cover' - that's a plan that's been on the market for 7-10 years or more - could possibly make savings of up to €750 - €1,000 per adult.
This would especially apply to members on the likes of VHI Health Plus schemes, Laya Flex 125 schemes and Irish Life Health Level 2 Hospital schemes," Dermot Goode explained.
He also recommended taking on an excess, if you don't already have one. That's a clause that states you pay the first part of any insurance claim, but it's charged per admission and not per day in hospital, as is commonly believed.
Dermot Goode said taking on an excess of €75 per claim in a private hospital could reduce insurance costs by between €500 and €1,000 per adult.
For those who need to drastically reduce their costs, he suggested reducing to entry-level plans with a view to upgrading cover whenever possible.
"Whilst not ideal, you might consider cancelling cover for those members on the policy who represent the lowest risk, but this would be a last resort after all other measures have been considered first.
"If at all possible, try to maintain continuity of cover, as access to private care could be essential when this crisis is over for those who need quick access to elective medical treatment," he concluded.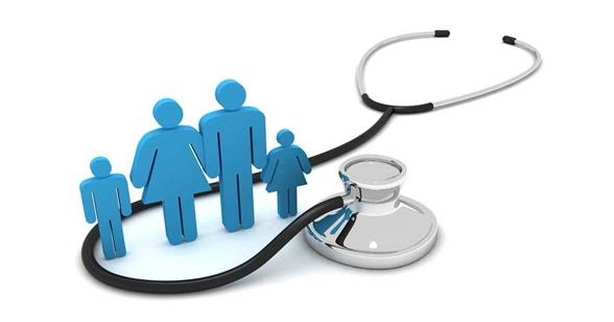 Pensions
Pensions are a great way to make tax-efficient savings for your retirement. In addition to the contributions made by workers and their employers, some savvy savers have been putting aside additional cash in the form of AVCs, or additional voluntary contributions.
When faced with a situation of falling household income, reducing or ending these additional payments is one way of freeing up some free cash to help make ends meet.
Accessing a pension fund is restricted by law until the individual reaches retirement. Pensions consultant Mercer has called on a new government, when formed, to introduce emergency legislation allowing those with pension funds to draw down up to 15% of their fund, to a maximum of €25,000, to get them through this economically challenging period.
"The government would naturally need to consider the tax treatment of any such drawdown," John Mercer, CEO of Mercer Ireland said.
"The amount could be taxable at the individual's appropriate rates, similar to the income it would be replacing. Another option would be to keep matters simple, and provide a higher level of cash, by allowing the withdrawal to occur on a tax-free basis."
The move would not be without precedent. The Australian government has introduced a measure giving individuals impacted by the coronavirus access to their pension pots.
However, it should be stressed that individuals would need to restore their contributions once the emergency has ended. Most workers are already not saving enough for their retirement, and any withdrawals now will exacerbate that problem.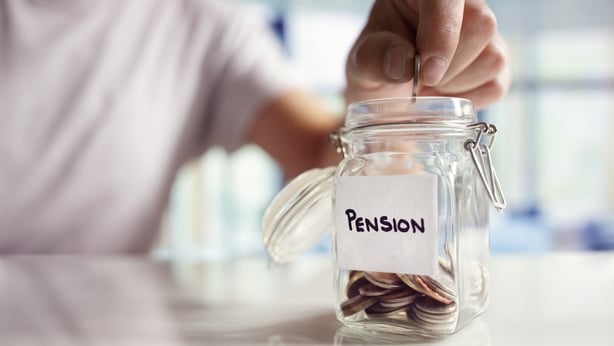 Savings to be made by working from home
For those lucky enough to have kept their jobs in recent weeks and are working from home, they may have already made considerable savings by not dashing out to buy expensive coffees or from simply making their lunch at 'the office.'
However, they could be in line for further savings in the form of Revenue's e-worker tax relief.
Tax refund specialists Taxback.com explained that an employer can pay €3.20 per day to their employee to cover additional costs that they may incur in the course of their duties, such as additional electricity, heating or broadband costs. The payment is tax free so it won't be subject to PAYE, PRSI or USC.
However, the employer is not under any legal obligation to make the payment.
"Even if your employer doesn't or isn't in a position to pay the €3.20, these expenses are eligible for tax relief meaning the home-worker can claim tax back on them," Joanna Murphy, CEO of Taxback.com said.
"Any claims made will need to be supported with evidence in the form of receipts and possibly a letter from your employer stating that you do, in fact, work from home and that they do not reimburse you for these expenses," she added.