It is supposed to be the happiest day of their lives but for many couples across the country, their wedding day has been postponed because of the Covid-19 pandemic.
Instead of enjoying the excitement in the build-up to the event, they are rescheduling it.
Wedding venues and suppliers are working hard to allay disappointment and accommodate brides and grooms, and their guests, on another date.
"It has been very stressful but public health is number one," said hotelier Elaina Fitzgerald Kane, the new president of the Irish Hotels Federation.
Elaina and her family run the Fitzgerald's Woodlands House Hotel - a popular wedding venue in Adare, Co Limerick.
"They've put their heart and soul into their wedding, and some brides have been planning their big day since they were little girls," she said. "They are emotionally and financially invested in their wedding."
Wedding couples never imagined that a global crisis such as the spread of the coronavirus would mean their wedding would not go ahead as planned, but the decision was taken out of their hands by the announcement of sweeping restrictions.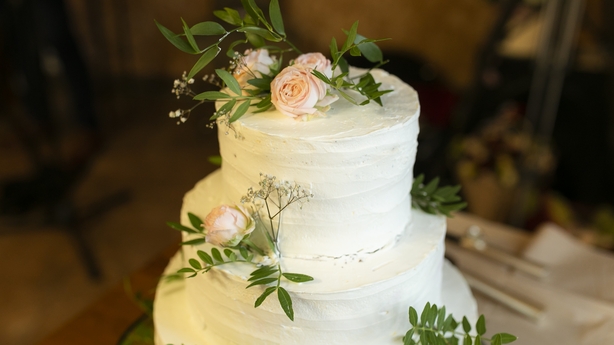 Some couples are holding onto their dates in May or June, for example, and are picking a later contingency date as well.
"We're doing everything we can to be as flexible as we can with couples, and so are other suppliers," Ms Fitzgerald Kane said.
"We are working with couples to get other dates for them later this year or next year."
She said Sundays have become a popular day for a rescheduled wedding. "If a hotel can move to a Thursday or a Sunday, there is greater flexibility with suppliers as well."
There is a lot of goodwill towards couples who find themselves in this situation, and if a photographer is not available on a new date, they are recommending colleagues instead.
Ms Fitzgerald Kane believes the rescheduled weddings promise to be even better than the one originally planned.
"Normally, we tell people to expect that a certain number of guests will not be able to make it, but people will turn out in spades to make a brilliant day for the couples. There is a real sense of goodwill."
Nicola Webster is a portrait and wedding photographer based in Sutton, Dublin. She has been capturing magical moments at weddings for 20 years, but the vista before her in the weeks and months ahead is bleak.
"My business has pretty much ceased as weddings are no longer allowed. So far, I have been helping couples to reschedule their May and June weddings until later in the year and into next year also," she said.
A few American couples who had planned to marry in Ireland have cancelled their weddings completely, and couples who are due to marry in July are still waiting in hope.
"It must be a very hard time for people trying the get married, especially later in the summer," Ms Webster said. "They have no idea whether to keep planning their wedding or not."
Another wedding supplier is Andres Molner from the Miller Cake Studio in Marlay Park, Dublin. He and his wife bake wedding cakes.
In fact, they had just opened a cake studio and café in a new, larger premises, when they were forced to close last week.
Couples have been in touch to re-arrange their order for their wedding cakes for rescheduled dates later this year. Mr Molner is grateful not to have lost the business, and he expects to be busy once again, when the crisis is over.
"We don't know when it will be over," he said. "It's hard to say when we will open again."