By any measure, the last seven days have been extraordinary ones for the country.
But for Irish businesses and the economy, it is true to say they have been unprecedented.
Just as the economy was really starting to build a head of steam again and the scars and painful memories of the financial crisis were fading for many, out of the blue a shock that a couple of months ago we could never have imagined, arrived invisibly on our doorstep.
Never before have so many people, officially 58,000 at last count, lost their jobs in such a short space of time, and many more lay-offs will inevitably follow, with the Government acknowledging that over 400,000 positions are at risk.
The fear, the uncertainty and the lack of predictability are reminiscent of the darkest days of the financial crash over a decade ago.
But among the main differences between this shock and the one we experienced then is that this time around, first and foremost, its not just people's livelihoods at stake.
This time people's lives are at risk.
Another key difference is that this time around, there isn't really anyone to blame.
This economic crisis is borne from a health emergency, not poor regulation, or economic mismanagement or grotesque largesse. But a contagious, fast-spreading virus that knows no borders.
The other big potential difference is that the cause of this shock may not endure as long as the many causes of the last financial crisis did, allowing us to recover faster.
Thankfully, in many respects we are economically in a far stronger place than we were in 2008, even though the obscene wealth and stratospheric growth rates of that time might have exuded a different impression.
Our financial system is, on paper at least, much more robust than it was then, and our regulatory infrastructure far more in control and aware of what is going on.
We also have the benefit of hindsight, which should help ensure that some of the many mistakes of the past are not repeated.
The global nature of this pandemic also means a global economic response will be required.
So this time, even though borders are closing, and many governments are acting unilaterally in different ways, fundamentally we are in it together. We are not as isolated or alone.
That is not for a minute to underplay the gravity of the health or economic situation we are facing into.
The speed with which developments are taking place and the at times frightening uncertainty we face, mean economic forecasters have so far been reluctant to put a figure on what this will do to economic growth, not only in Ireland but around the world.
The OECD has estimated a long-lasting outbreak could halve economic growth this year.
Here Davy Chief Economist, Conall Mac Coille, reckons GDP growth could be cut from a forecast of 5.5% to 1% if the virus is brought under control quickly, or there could be an outright contraction this year if it is not.
The plunging stock markets this week made for media headlines as investors took their money and retreated to anywhere they could find that would keep it safe.
But that was only a reflection of the catastrophic situation facing many businesses in the so-called "real economy".
The pubs and shops in your town and mine that have closed, the hotels and restaurants that have put people on reduced hours and let some staff go, the airlines and other businesses that have cut wages by up to half.
Real people, real businesses, real lives.
What is clear though is that a massive response is required from governments and supranational bodies.
Central banks, including the European Central Bank, US Federal Reserve and Bank of England, have already unleashed a mighty armoury of monetary policy measures at their disposal, buying bonds, ensuring credit markets remain open and liquidity continues to flow.
But the real concern is that despite the "do everything necessary" rhetoric from central bankers, they may not be able to do a whole lot more.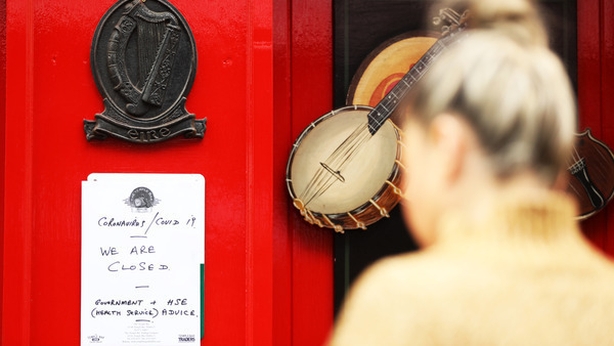 And so focus is increasingly turning to governments, as businesses large and small call out for fiscal responses to underpin their economies.
Here our Government was quick out of the blocks in a number of respects, unveiling a €3bn package to address the challenges.
Brexit supports were repurposed, now that they aren't needed in the short to medium term for the purpose they had been set up for.
There is a €200m fund to assist with working capital as well as a further €200m package of enterprise supports to rescue and restructure viable but vulnerable businesses.
The maximum level of loans available from Microfinance Ireland has increased and the Credit Guarantee Scheme is being promoted too.
Protections have also been put in place to help businesses and their staff in situations where lay-offs are inevitable or have already taken place.
If redundancies are temporary and firms continue to pay employees at least €203 a week, companies will be able to seek a refund of that money and top it up if they can.
Those that immediately find themselves without work can apply straight away for the €203 Covid-19 Pandemic Unemployment Payment.
While the current six-day waiting period for Illness Benefit will not apply to anyone who has Covid-19 or is in medically-required self-isolation.
The personal rate of Illness Benefit will increase from €203 per week to €305 per week for a maximum of 2 weeks medically-required self-isolation or for the full duration of absence from work following a confirmed diagnosis of Covid-19.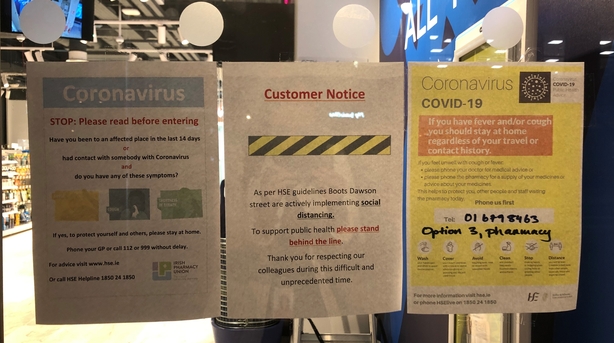 Revenue also announced the suspension of the application of interest on late payments of VAT for the January-February return and late payments of employers' PAYE liabilities for February and March.
It also said no debt enforcement activity would take place until further notice and revealed other measures to reduce the regulatory burden.
Commercial rates have also been deferred for three months for those who can't pay them and all annual returns due to be filed with the Registrar of Companies between now and 30 June 2020 will be deemed to have been filed on time if all elements of the return have been completed and filed by that date.
The Central Bank weighed in too, cutting the capital buffer banks must hold to zero from 1% in order to enable them to release more credit into the economy.
The Government also worked with banks and large landlords to agreed to three-month mortgage and loan repayment deferrals for those who need them as well as a string of other services to help those in difficulty.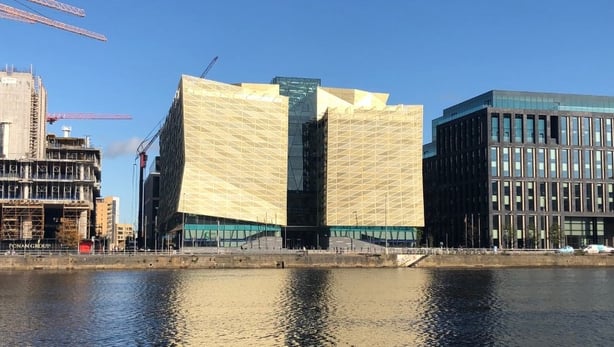 It represents a start, many measures which even a fortnight ago might have seemed unthinkable.
But realistically it will have to be only the beginning.
Government will have to do much, much more to support businesses and the wider economy through this period of uncertainty.
Employers group Ibec says €4bn of further income supports will be required if we are to avert a demand-side as well as supply-side shock to the economy.
It points to other European states such as Denmark for example where governments are paying up to 75% of staff wages, capped at €40,000, so money continues to flow into households.
Even our nearest neighbours in the UK are offering to pay up to 80% of wages capped at £2,500 a month in situations where companies can't.
That way, when the pandemic does eventually subside, people will have money in their pockets and be ready to spend it in order to fuel the recovery.
There is also a chorus of business groups here, including the Irish Hotels Federation, calling for the rates deferral decision to be extended, with some even seeking a full waiver until after the crisis is over.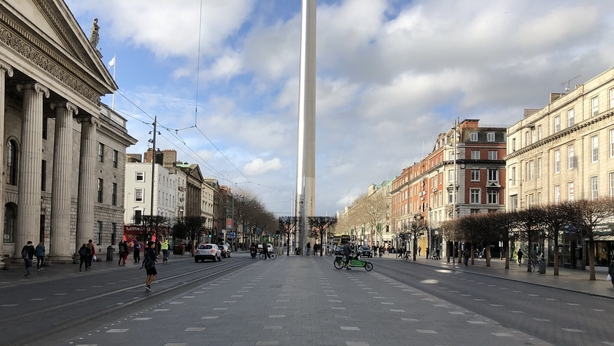 After all, they argue, what good is it putting off such payments for twelve weeks when during that period there is little or no cash coming into businesses.
Liquidity also remains a big concern, particularly for small and medium-sized enterprises, that will have to be addressed.
ISME wants the Government to rebate employers an amount up to 100% of their corporation, payroll and sales taxes collected last year.
It also wants a suspension of payroll taxes until employers can pay them, for a maximum of one year if required.
Working capital funds through the Strategic Banking Corporation of Ireland at low or zero rates are also being sought.
"While some of these measures appear drastic, they will cost less than the alternative of permitting six-figure job losses and widespread business closure," it said.
The multinational sector cannot be forgotten either and may require support.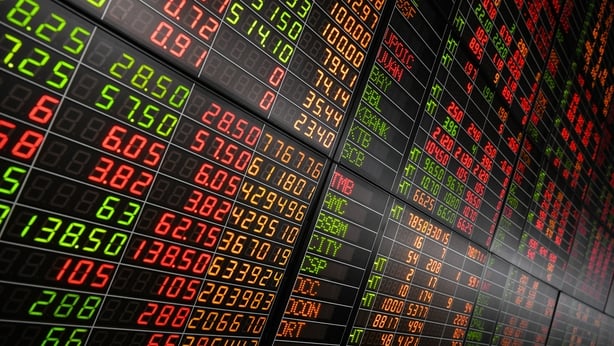 Big pharma and medtech firms here may be able to manage on their own, provided they can keep production going, source raw materials and demand remains strong, which is likely.
Big tech too should be ok also, as they draw on robust balance sheets and leverage their head start in remote working.
But its the older style manufacturing multinationals here who will need to be watched.
Many supply components into the European market and the difficulties in maintaining production there could translate to problems here.
There will also be a need for a massive investment stimulus to get the country moving again once the health emergency has passed, according to Ibec.
This will ensure the recovery is V-shaped, it says, and will require upscaling public investment programmes for housing and other infrastructure as well targeted sector stimulus measures for firms most severely impacted.
The Irish Exporters Association wants "a national plan" to restart the economy.
This, of course, will all cost a huge amount of money. But so far Ireland is well behind its peers in what it has pledged.
The Government's Covid-19 fiscal measures announced to date, including state-backed loans, amount to 0.9% of GDP.
That compares to 16.3% of GDP in Germany, 16.1% in Spain and 15.3% in France.
A big gap which the Government has little choice but to try to make up businesses say.
Money which may have to borrowed just a year after we recorded a surplus for the first time since 2007.
It's all a far cry from the buoyant 2020 we thought we were entering into at the start of January.
A week may be a long time in politics.
But now can now safely say the same goes for the economy too.