Multihog is an Irish company that manufactures road sweepers. Its factory is in Dundalk where its rugged machines are put together from scratch for export across the globe.
Its founder and CEO, Jim McAdam, proudly displays its new prototype which he hopes will soon be scooping snow, leaves and more besides off streets from Germany to the US.
The welding shop in the factory is where sheets of steel are bent and joined into the shape of cabs. It's skillful work.
Jim explains that all his welders come from eastern Europe and are good workers. Finding skilled workers isn't easy. The company has tried to set up apprenticeships but to little avail.
Jim says many parents in Ireland are more interested in seeing their children go to college than getting a trade.
We need your consent to load this rte-player contentWe use rte-player to manage extra content that can set cookies on your device and collect data about your activity. Please review their details and accept them to load the content.Manage Preferences
This isn't idle banter.
One obscure nugget of information from the 2016 Census fills in the picture: one quarter of all metal workers in Ireland are Polish.
If we had less immigration, we'd have fewer welders, fewer manufactured goods. If fewer products were manufactured, there would be fewer exports, less tax paid and so on.
But immigration has long since ceased being a rational response by individuals to opportunities - or a lack of them. Immigration has become a political issue.
There has been a lot of attention this week on post-Brexit changes to UK immigration rules. The impact on companies in Northern Ireland has come under the spotlight.
In simple terms, the UK aims to end freedom of movement for workers from the EU and put in place a system which will be broadly based on the Australian model. This means controlling immigration by using a points system. Visas will be granted according to skills and qualifications.
According to a statement from the UK Home Office, the new system "...will end free movement, reassert control of our borders and restore public trust..."
It goes on to say that "...70% of the existing EU workforce would not meet the requirements of the skilled worker route, which will help to bring overall numbers down in future..."
Immigration was identified as one of the key reasons why Britain voted to leave the EU. Since its decision to leave, immigration from EU states into the UK has fallen but this has been offset by an increase in non-EU immigration leaving net migration relatively steady since 2017.
According to the UK's National Institute of Economic and Social Research (NIESR), the country's foreign-born population has gone from 9% in 2004 to 14% today.
Unemployment in the UK is 3.8% so demand for labour remains strong. It's far from clear just how this will align with the stated goal of Home Secretary Priti Patel to "...bring overall migration numbers down".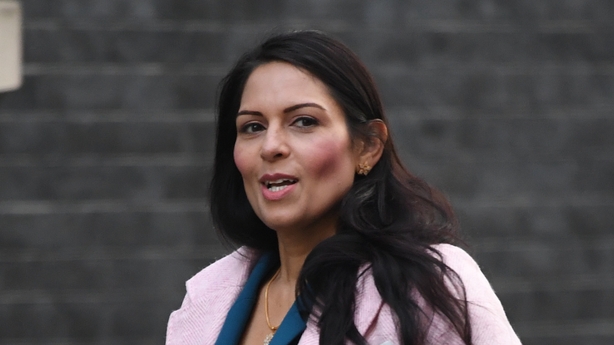 The current share of non-Irish nationals in our population is currently 12.7% while unemployment here is 4.7%.
Work done by NIESR and the UK's Migration Advisory Committee suggests there's little evidence to show that immigration has had a big negative impact on the number of jobs or wages or UK native workers.
And in the case of EU workers, specifically, studies show because they tend to be overwhelmingly young and in employment they have contributed positively to the public finances.
There seems to be few comparative studies done here. If there is, please don't hesitate to tell me.
---
Comments welcome via Twitter to @RobertShortt