With the arrival of the 201 plate, motor dealerships will be hoping that 2020 brings better tidings than the last few years when it comes to car sales. New car sales have fallen for three consecutive years with the CSO confirming in recent days a 6.5% decline in new car registrations in 2019 compared to the previous year. While much of that is down to a surge in used car imports since the Brexit vote - with the depressed pound presenting cross-border opportunities for car buyers - dealers will be hoping that some of it is down to motorists holding on for the opportunity to acquire a 201 plate and that this year will mark a turnaround in fortunes. We've been looking at the best time to buy, whether to consider going electric, the financing options available and whether to buy new or import.
A good time to strike?
Generally, if car sales are falling, in practice you should be in a stronger negotiating position when you walk onto the forecourt. While it's a worrying time for the motor trade, it could mean dealers are keen to move excess stock, potentially meaning better bang for your hard-earned buck.
Now that the year has been split into two halves in car sales terms, with a change of licence plate demarking the mid-way point, it's generally recognised that there are more opportunities to get your hands on a bargain when it comes to buying a new car. There are three key dates; January 31st - when dealers are trying to hit their first month sales targets, March 31st - at the end of the first quarter, and June 30th - at the switchover to the 202 plate when some dealers could be putting 201 plates on excess stock in order to boost sales numbers.
Diesel, petrol, hybrid or electric?
From 2008 until very recently, diesel was king. The change twelve years ago to a carbon dioxide based taxation regime was accompanied by a rush to diesel as motorists tried to avail of the reduced tax rates on diesel cars. In more recent years, diesel has fallen foul of policy makers and environmentalists with a greater focus on air quality and the revelation that carmakers were not being as honest about diesel emissions as they should have been.
The shift back to petrol - and hybrids in particular - has accelerated in that time and will likely pick up more momentum as the government seeks to alter people's purchasing choices by hitting diesel drivers in the pocket. It started in the most recent budget with the carbon tax increase adding about 2 cent to a litre of diesel. However, petrol prices were also hit by that increase.
A more persuasive mindset changer is likely to be the new Nitrogen Oxide, or NOx, emissions-based tax system, which replaced the 1% diesel surcharge from the start of the year. This applies to cars registered here from January 1st and the charges are applied on a per-milligram basis on a car's officially recorded emissions of NOx per kilometre. The scale starts with a €5 per mg charge for a car's initial 60mg/km of NOx emissions. Given that the average emissions of NOx are 43mg/km, that means that most cars will incur only a very small increase in their list prices. Overall, the Department of Finance expects the average NOx tax cost to be around €215 for a diesel engine car, and €115 for a petrol engine car.
According to the website completecar.ie, a Volkswagen Golf 1.6 TDI diesel has NOx emissions of 35mg/km, so will be charged €175 under the new tax. A Toyota Corolla hybrid will attract a charge of just €15 extra because of its exceptionally low NOx emissions.
Although diesel car numbers are in decline as an overall proportion of the new car fleet, it remains a fairly economical fuel from the point of view of running a car. And, according to a survey of over 8,000 drivers carried out by the AA, diesel-powered cars remain the most popular option for those looking to buy a motor this year. The petrol-hybrid option is gaining ground but it appears that electric is struggling to capture the imagination of the driving public with only around 7.5% of those surveyed saying they would consider this option in their car search.
"The openness to hybrid vehicles does show that consumers are aware and concerned about the impact of their transport on CO2 emissions, but we then see a noticeable drop off in those who say they are willing to consider a fully electric car," Conor Faughnan, AA Director of Consumer Affairs said.
The AA called for more government incentives to convince drivers to take the plunge and go fully electric.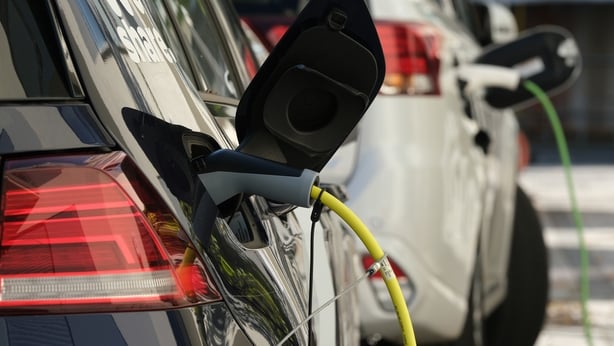 The pros and cons of electric
14,343 new electric or electric hybrid cars were registered here for the first time last year, an increase of over two thirds on 2018. The number of fully electric cars registered here last year (new and imported) more than doubled to 4,054. That's up from just 571 in 2015. However, it's still a very small proportion of the overall car market when viewed through the prism of the government's objective to have almost close to a million electric cars on the roads by 2030.
There are plentiful environmental and financial reasons to go electric so why the reluctance of drivers to switch? Well, the first consideration is the outlay cost of an electric car, and it can be substantial.
Taking an electric Golf from Volkswagen as an example, you would be looking at a purchase price of around €42,000 compared to a regular petrol powered Golf which starts retailing at around €25,000. However, the inclusion of grants makes the electric option increasingly attractive. A VRT rebate of €5,000 reduces the price to €37,000 and a further government grant of €5,000 on electric vehicles valued at over €20,000 brings the price down further to €32,000. That leaves a €7,000 differential between the two options.
After that, it comes down to doing to maths on the cost of running a car. An electric car attracts an annual motor tax of €120 compared to €170 for a hybrid. The biggest pro for going electric is that the cars are simply cheaper to run. The cost of charging an electric car for 200km of driving a week, according to ecars, is less than €3 (using a night time charge). For a petrol car, it would cost over €20 to cover that distance and more than €15 in a diesel car. A grant of up to €600 is also available towards the purchase and installation of a home charging unit. And toll operators are offering reduced toll pricing for electric car drivers up to the end of 2022. Beyond that, it comes down to how much driving you do, how often you may need to charge the car, and your general aversion to the 21st century phenomenon of 'range anxiety.'
Importing or buying new?
As new car sales declined over the past three years, there has been a corresponding increase in the number of cars being imported here, particularly from the UK. The twists and turns in the Brexit process in recent years has seen the pound sink to lows not seen, in some circumstances, in decades. That's provided a compelling buying opportunity for those in the market for a car with a wider range of motors on offer in the UK at very competitive prices.
Consumers have been taking advantage of the opportunity and have been going in their droves across the border to Northern Ireland or across the sea to the mainland UK. Even car dealers themselves have also been sourcing cars in the UK market and selling them here. According to the CSO figures, the number of used, imported cars licensed here went above the 100,000 mark in 2019. Just short of 109,000 cars were registered in this category last year - an increase of 9.5% on 2018.
However, the process is not simple and straight forward. Anyone venturing down this route has to keep in mind that there is considerable paperwork and additional charges involved. The two main charges that you could be liable for are VRT (vehicle registration tax) and VAT (Value Added Tax).
And now there's the added complication of the aforementioned NOx charges. These will be factored into the tax charged on import of the vehicle. It could become quite substantial for older diesel imports. The sliding scale of charges moves from €5 to €15 per milligram when emissions exceed 60 milligrams per kilometre rising again to €25 per milligram for emission levels that exceed 80 milligrams per kilometre. The website completecar.ie references the example of a Ford Focus 1.6 TDCI diesel from 2015 with NOx emissions of 166mg/km.
"That would incur a charge of €2,735 on top of its regular VRT cost," completecar.ie says. "That's likely to be enough to deter all but a handful of buyers shopping in the UK second hand market, unless they're buying electric or hybrid cars," they conclude.
The new NOx charges are anecdotally having an impact on imports already. According to figures quoted by the Irish Times in recent days, used imports were down over a quarter in the first ten days of this year over the same period last year.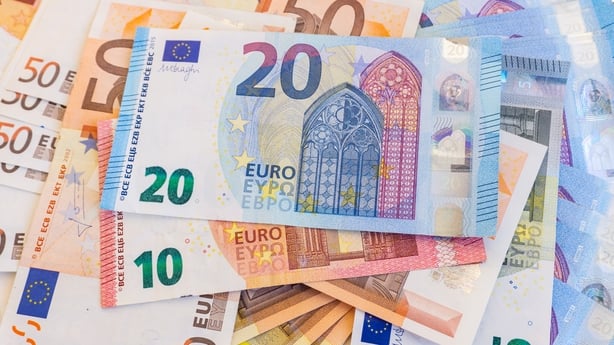 Financing your purchase
Now that you've figured out the car that you want, the next step is securing finance and this warrants perhaps more consideration than it sometimes gets. The Competition and Consumer Protection Commission published research suggesting we spend almost five times longer choosing a car than deciding on the best way to finance the purchase.
Broadly, there are four main means of purchasing a car; with savings, using a loan from a financial institution, through hire-purchase or by means of a Personal Contract Plan (PCP), which has become an increasingly popular way to finance a car acquisition.
For those lucky enough to have the savings, the process should be fairly straightforward, although they are advised to ensure that they have done adequate calculations on the cost of running the car, from insurance to road tax to - if it's not electric - the potential fueling costs if it's a bigger engine than previously owned by the driver.
The advantage of a car loan from a financial institution is that you own the car immediately. However, such loans tend to attract a higher interest rate than other forms of car finance. If you miss repayments, it can affect your credit rating and the car may be repossessed if the loan is secured on it.
When it comes to hire purchase, you hire the car, pay an agreed amount monthly - usually over 3 to 5 years - and become the legal owner at the end of the payment period. During the term of the agreement, the finance company is the legal owner of the car and it cannot be sold without their permission.
The most popular method of financing a car purchase right now is the PCP finance option. It's used as a form of payment for about a third of new cars.
The plan usually involves low monthly repayments and quick approval at the car dealership. The big difference between this and a car loan is that a big portion of the cost is deferred until the end of the agreement when a lump-sum or balloon payment, called the Guaranteed Minimum Future Value, falls due.
"Essentially, this large final payment is how much it will cost the user to own the car at the end of the agreement," Frank Conway, founder of financial education content provider, Moneywhizz, explains.
"PCP balloon payments of thousands of euro can come as a big shock to a lot of people. As with many financial products, the level of detailed understanding of how PCPs really operate is a big mystery to many people - until they come to the end of the PCP," he added.
With PCPs, there are a number of options available at the end of the agreement. You can pay the outstanding lump sum, hand back the keys or start a new PCP agreement for another car.
If, at the end of the agreement, the Guaranteed Minimum Future Value is lower than the market value of the car, this means the car has equity that can be used as a deposit or part deposit for a newer one. However, if you intend following this route, bear in mind that a deposit will be required for the new car and there's no guarantee of an excess value on the older car. Factors such as the condition of the vehicle or changes in the second hand car market can have an impact on the market value.
Frank Conway recommends thoroughly investigating the mileage limits set down as part of a PCP contract and the penalties for breaching them. He says drivers should also enquire about rules concerning ongoing servicing of the car and any clauses in respect of the type of insurance cover required.
The PCP finance option has been quite controversial with the Central Bank among those raising concerns about the 'extent of affordability' and credit checks on such arrangements, as well as the banking sector's potential exposure to the car finance sector should a shock to the second hand car market come about.
Finally, a general point about second hand cars relating to that point - an increasing number are being sold with finance still outstanding. According to cartell.ie, the proportion of vehicles on sale with finance outstanding stands at around 18.3%. That's the highest level on record, the automotive data collector says. In the case of one year old cars, there is a 2 in 5 chance that the car is on sale with finance outstanding.
"There could be many reasons for this including new entrants in the finance market, better availability of fiance or, in the case of PCP, buyers may be increasingly financing the balloon payment that falls due at the end of the initial PCP term," John Byrne of cartell.ie explains.
"Buyers are strongly advised to be cautious in the market as you cannot take good title in the asset until the final payment has been made to the financial institution. This means you may be buying a huge problem," he concludes.