As the old adage goes, the only certainties in life are death and taxes. When the two come together, it pays to plan ahead and save your beneficiaries a large chunk of change when the taxman comes calling after your passing.
There are three categories of threshold when it comes to inheritance tax, or Capital Acquisitions Tax (CAT), depending on the relationship between the recipient and the donor of the inheritance.
Children of a deceased parent, or indeed parents of a deceased child where they are the main beneficiary of their will, can inherit the largest amount tax free. The threshold then reduces as "lineal descendants" (brothers, nieces, grandchildren etc.) come into the equation, and declines even further for all other cases.
Category A
The current tax free threshold for children inheriting from a parent stands at €335,000, having been increased by €15,000 in October's budget. This means you can earn up to this amount before you start paying tax on amounts above this at a relatively hefty rate of 33%. The threshold sounds quite generous, and it is, but if you are inheriting a property, you could exceed the threshold very quickly.
For example, if you and a sibling were to inherit a home from a parent worth €1m, and you haven't been the beneficiary of a previous will, you would be facing taxation on an outstanding amount of €165,000 (€500,000 - €335,000 threshold). The tax bill would come to a princely €54,450.
Category B
The tax free threshold for this category is €32,500 and applies to non-direct family members of the donor, such as sisters, nephews, grandchildren etc. Again, if a property is involved, the tax bill could end up being fairly hefty, especially if you're one of a small group of beneficiaries.
To use the above example, a house worth €1m which you're inheriting along with a cousin, you could end up facing a tax bill of over €150,000. (€500,000 - €32,500 = €467,500 taxable at 33% = €154,275)
Category C
The tax free threshold here is lower again at €16,250 and applies to friends and relatives-in-law, or anyone other than those covered in the other categories. Using the above example, if you were to share with one other person on the above estate worth €1m, your potential tax liability would be almost €160,000. (€500,000 - €16,250 = €483,750 taxable at 33% = €159,637.50)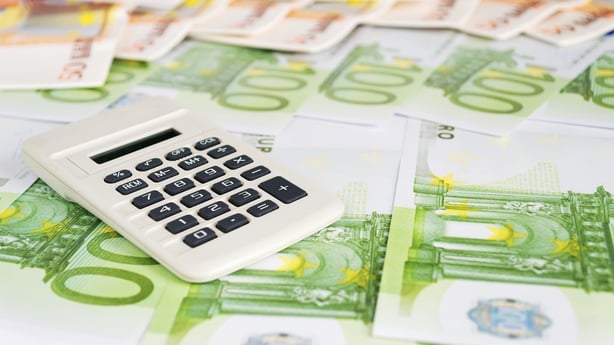 Mounting Yield
The amount of cash the Exchequer pulls in under this particular heading has been mounting in recent years. It soared to a record high in 2018 on the back of rising property prices and general asset values increasing.
The total tax take from inheritance last year was €446.3m, an increase of 10% on 2017 and up nearly half on 2007 at the height of the the Celtic Tiger era.
However, the threshold was much higher in the latter years of the last decade, peaking at €542,544 in 2009. And the tax rate has increased from 20% then to 33% now.
The Government has indicated that it intends to increase the threshold to €500,000, but it's been a significant source of revenue in recent years, and - at a time of increasing scrutiny on the volatile nature of corporate tax receipts - the Government may be reluctant to let go of such a bountiful supply of relatively easy money.
In comparative terms, though, it's a pretty small pot. It equated to roughly 2% of the total income tax take last year of €20 billion, about 5% of corporation tax (€10.4 billion) and less than 1% of the total tax flow into Revenue's coffers last year. (€54.4 billion)
As far as the breakdown goes, the bulk of the cash comes from the Category B heading. Nieces, nephews, grandchildren etc inheriting money and assets from a relative accounted for around half of the tax receipts under this heading last year. Just over €160m, about a third of the total yield, came from taxes paid by children.
How does it compare internationally?
The rate of Capital Acquisitions Tax is lower here than in the US and the UK. However, the entry level for US estate taxes is much higher.
"The US has a top rate of inheritance tax of 40%. The first $11.8m of a US citizen's estate is exempt from US estate taxes resulting in a greater number of estates falling outside the inheritance tax net," Alison McHugh, Tax Director with Deloitte explains.
"By contrast, in Ireland inheritance tax is levied on the beneficiaries rather than the estate but for even a modest estate, it is likely that a level of CAT will be payable," she said.
Inheritance tax in the UK is levied on the estate in a similar fashion to the US.
"In the UK, the first £325,000 of the estate value is exempt from UK inheritance tax with the balance being taxable at 40%," Ms McHugh explains.
So are there ways of minimising the tax liability?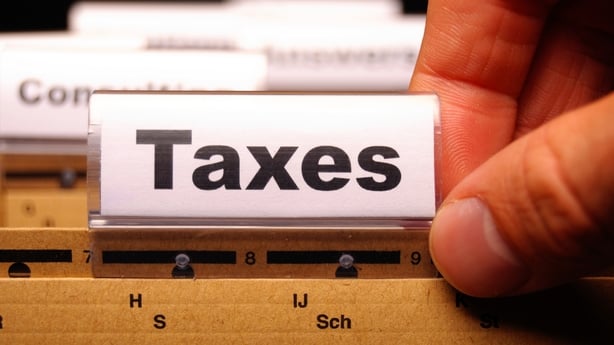 Well, the simplest and most effective way of ensuring that your beneficiaries don't face big tax bills is to spend the money when you're alive and make sure that their inheritance doesn't breach the tax threshold.
That's an inexact science, though, given that the thresholds and taxation rates can change over time, but there are a number of other ways of reducing the burden on your children in particular.
You could widen the scope of your will to bring in grandchildren, spouses or partners of children and other family members. Grandchildren fall into category B of inheritance tax so each can receive up to €32,500 tax free.
Spouses or partners of children will only be able to receive up to €16,250 before paying tax, but it's still a way of reducing the taxation burden.
For those who like to plan ahead, and if the funds are available, there's also a small-gift exemption which allows a person to gift up to €3,000 a year tax-free. Alison McHugh said, while the limit can appear small, there are ways of maximising the benefit over time.
"Over a period of say 10 years where a husband and wife each make an annual gift of €3,000 to each of their four children, this will take €240,000 out of their estate resulting in a CAT saving of around €80,000."
Extending this to in-laws and grandchildren can result in further tax savings.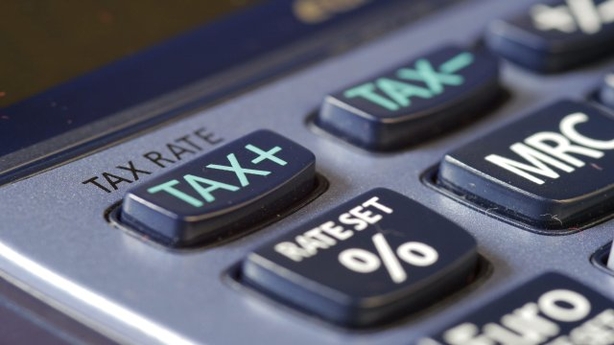 Is the family home subject to inheritance tax?
Yes. The entire estate is valued and the tax is applied to each individual recipient based on the amount that they receive and dependent on what category they fall into.
"Except in very limited circumstances, the value of the family home will form part of a beneficiary's overall inheritance and will be liable to inheritance tax at 33% once the beneficiary has used up their lifetime threshold," Alison McHugh said.
There is an exemption for a child who has lived in the family home for three years leading up to the inheritance, she explains. The parent can gift it to them tax free, but there are conditions attached.
"They must not own any other property and the beneficiary must stay in the property for six years after they take ownership - and they're precluded from owning another property in that time."
Can you insure against inheritance tax?
Bizarrely, yes. There are insurance products known as Section 72 policies which are Life Assurance contracts, the proceeds of which can be used to to settle an inheritance tax bill.
It's generally recognised that such structures are good value for money, but it all depends on how long the insured live for. It can end up being a 30 or 40 year financial commitment.
Those seeking to take out such policies should seek financial and legal advice to ensure that their wills are drafted correctly to maximise the benefit of the policy.