Finally, after years of delays, controversy and escalating costs, it looks like the Government's National Broadband Plan is about to get over the line.
Well, the finish line of the planning and tendering stage at least.
Today it is expected that the Cabinet will give its approval for the contract to be signed with National Broadband Ireland - the winning (and only remaining) bidder for the plan.
It will be hailed as a transformative development for rural Ireland by those in power and those that support the scheme.
But it will also be criticised by the opposition and some experts who are worried it is costing the State too much and is ultimately not going to be properly delivered.
What is the National Broadband Plan?
High speed broadband is really a necessity now in modern life, a public utility in the eyes of many.
But in vast swathes of the country, it just simply isn't commercially viable for private telecoms providers to offer a high-speed broadband service, because it costs too much to put the infrastructure in place.
For this reason, the Government took the decision some time ago that the only way people living in these areas could get the service they require, would be if the State intervened and subsidised the costs of building the network out to them.
Under this plan, 540,000 homes, farms, businesses and schools across the country will eventually be able to connect directly into a fibre-optic based broadband service when it arrives in their areas.
In total, 1.1 million people will be served by it and 100,000km of fibre will have to be laid to bring them all online.
The contractor, National Broadband Ireland (NBI), won't offer the service itself.
It will act as a wholesaler, leasing lines to other retail operators who will then sell the broadband services to individual customers.
I live in such an area, how soon can I expect to get a high-speed connection?
That will depend entirely on where you live.
The aim is to have all the premises connected in five to seven years.
It is understood that NBI wants to have "shovels in the ground" by January.
What that means in practice is that site surveys of ducts, poles, etc will be carried in the initial areas to be targeted to see what state they are in and to assess what new infrastructure will have to be built.
The primary focus next year will be to connect 300 broadband connection points (BCPs) in community settings such as GAA clubs, community centres and public libraries across the country.
These will be sort of shared hubs where people who cannot get broadband at home or in work can come to access a free high-speed broadband service while they await its arrival in their own premises.
By the end of next year, the first of the more than half a million premises requiring a connection will start coming online.
A year later it is hoped that a quarter or 130,000 of the total premises in the intervention area will be connected, with 40% online by the end of 2022 and 95% of the population capable of receiving a high-speed service after year five.
Those living in or close to rural villages and towns are most likely to be served more quickly than those in remote areas.
And in reality, those in very isolated places will be waiting a very long time, possibly until 2027.
This process seems like it has gone on forever - why and what happened?
The current process can be traced back to August 2012 when then minister for communications, Pat Rabbitte, announced a National Broadband Plan for Ireland, promising the provision of high-speed broadband to every home and business in the State over the lifetime of that Government.
A figure of €350m, half of which was coming from the State, was being talked about then.
But by 2014 that had been revised again and that year the Government announced a €500m investment in a plan to bring high speed broadband to 1,000 towns and villages around the country.
The following year, in 2015, the Department of Communications published a map of the country showing all the properties that needed so-called intervention.
That consisted of 757,000 premises or 1.8 million people and the timeline then was to have 85% of people connected by 2018 with the balance by 2020.
Two years later, the project team shortlisted three bidders for the contracts – eir, Siro (the ESB Vodafone joint venture) and a consortium, which at the time was being described as the enet consortium.
A further 84,500 more premises were also added to the intervention area.
The Government also controversially agreed a deal with eir that saw 300,000 premises that the telecoms company had decided it could reach on a commercial basis, withdrawn from the intervention area provided that they were all connected by the end of that year.
That left 542,000 homes in the intervention area and that's the target figure today.
But then in September of 2017, Siro dropped a bombshell by announcing that it was pulling out of the tendering process, saying it could not develop a competitive business case to justify continued participation.
It didn't say it publicly, but sources indicated at the time that the removal of the 300,000 premises by eir had undermined its plans to such an extent that it couldn't justify continuing.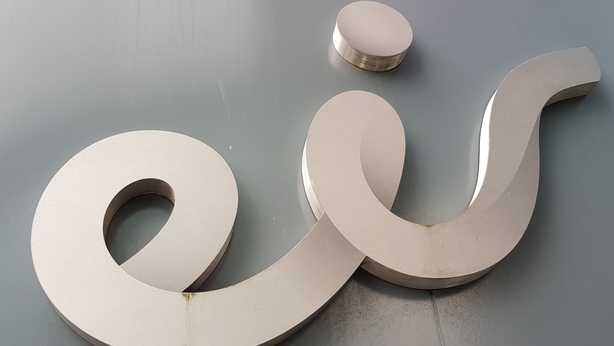 Siro was followed out in early 2018 by eir itself, which also cited complexity in the tender process, together with growing uncertainty on a range of regulatory and pricing issues outside of the NBP process.
That left the Government with a problem - just one bidder remaining for a potentially huge and really important State project.
But it decided to plough on, saying it would mean shovels would be in the ground much sooner.
A number of changes took place in the final consortium, before National Broadband Ireland as it became known submitted its final tender in September 2018.
It is led by Granahan McCourt, a private investment firm based in the US that's led by Irish-American businessman, David McCourt.
Then in October last year, while the final tender was being assessed, it emerged that then minister for communications, Denis Naughten, had had a number of private meetings with Mr McCourt, including at the businessman's home.
The controversy that followed ultimately led to Mr Naughten's resignation after the Taoiseach asked him to reflect on his position.
Mr Naughten said at the time that if he was a cynic, which he said he was not, he would believe that the outcome was more about opinion polls than telephone poles and more about optics than fibre optics.
The Government then commissioned a report from the auditor to the process, who subsequently found that neither the former minister nor Mr McCourt influenced the tender process for the plan.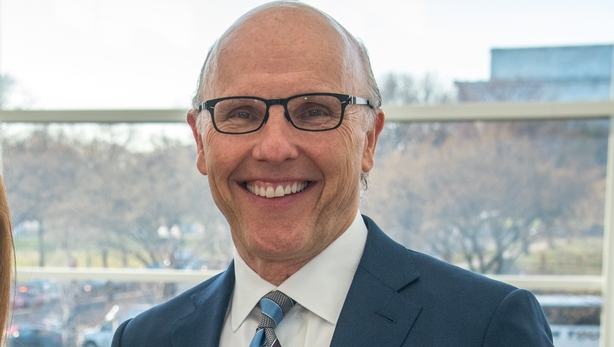 The assessment of the NBI bid continued until May of this year when the Government announced that it had conferred preferred bidder status on National Broadband Ireland and would work towards signing final contracts with it.
At that stage though it also emerged that the cost of the plan to the State has ballooned, from that predicted €500m to €3bn.
It was also revealed that the secretary general at the Department of Public Expenditure and Reform had warned the Government that the plan posed great financial risks and only questionable benefits.
And the controversy didn't stop there.
It subsequently emerged that eir, which had long left the process remember, thought it could complete the National Broadband Plan for €1bn, a fraction of the €3bn the State plans to pay.
However, a Government assessment of eir's proposal later found it did not meet the NBP's objectives.
That exhausting dash through seven years of history now brings us to today and the decision around signing of a contract.
So, is this the end of the saga? Will we get broadband now?
Certainly, the Government and National Broadband Ireland believe so.
They will argue that with a detailed contract, a rollout plan, extensive expertise, robust targets, close monitoring and sufficient capped funding all in place, the NBP will get done.
Others, however, will be far more sceptical. And given the extent of the saga to date, they could be forgiven for having doubts.
Building out the network will be a mammoth physical task for NBI and its partners.
There are also many inherent financial risks in it all for the consortium if targets aren't met and estimates aren't correct.
There are substantial risks too for the Government as a whole, as well as individual members of it, who have staked a lot of reputation on delivery of this project.
So while in one sense we are now reaching an end point in this process, in another it is really only just beginning.