It is autumn.
Time for the leaves to fall from the trees, the evenings to start drawing in and the launch of a series of new iPhones.
Apple's traditional September launch "event" took place recently, and at it the tech giant took the wrapper off three new iPhones.
The press conference in Cupertino lasted over an hour and a half, as Apple reeled off all the new features of the new devices.
But to boil it down, the iPhone 11 range is really all about one thing - cameras.
DESIGN
But before we get there, let's talk about some of the other features.
We've been spending some time trying out the largest and most eye-wateringly expensive of the handsets - the iPhone 11 Pro Max.
It and its smaller brother, the iPhone 11 Pro, have a similar look about them - and it is one that will be recognisable to anyone familiar with the latest iPhones.
A polished stainless steel band surrounds a textured matt glass back that's been cut out of a single sheet of glass (and from which the triple camera lenses protrudes quite noticeably).
That sounds like a lot of glass - and it is.
But the matt finish means it isn't all shiny and prone to fingerprints, and Apple says it is the toughest ever used in a smartphone.
The only way to test that theory is of course to drop it - something which isn't to be recommended, no matter how strong the glass.
Other manufacturers have started to find ways to disguise the front facing camera in the screen.
But Apple has decided that the notch - yes the notch - should live on, and it is in there that the TrueDepth selfie camera and ear speaker sit.
While the need for it is understandable, there is no getting around the fact that the notch continues to take away somewhat from the overall full-frame display experience.
The device is big in size - not massively bigger than its predecessor, the iPhone XS Max - but more than an average handful nonetheless.
It is not the lightest device either (weighing in marginally heavier than the iPhone XS Max), which is to be expected given its dimensions, but equally its not uncomfortably heavy.
Of course, if all that sounds too big, there is the option of the smaller iPhone 11 Pro.
Despite expectations that it might ditch its Lightning connector for USB-C, Apple stuck with the former.
On the left side, there's the now familiar silent mode switch as well as the volume rocker while on the right is the lock/power button.
The water and dust protection levels have also improved, enabling the phone to survive for up to 30 minutes in up to four metres of water.
The device comes in a choice of four different colours - silver, gold and space grey, as well as a new Midnight Green shade.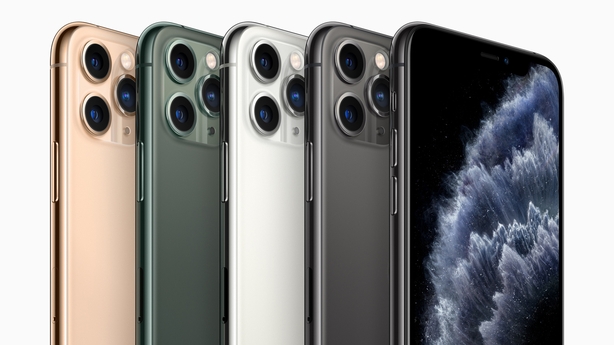 In many ways, it would seem colour is becoming less and less important though.
Who really thinks too much about the shade of their device nowadays? Don't most people just put their phone in a protective cover anyway?
All told though, the look is smart, but nothing unique or particularly innovative.
A symptom perhaps of the sameness that is creeping into all smartphone design.
DISPLAY
Where there has been some innovation though is in the iPhone 11 Pro range's screen.
The Super Retina HD all-screen display of the iPhone XS has given way to the new Super Retina XDR version.
It boasts up to 800 nits (the measure of light intensity, not the creepy crawly) which makes viewing outside in bright light easier, rising to 1,200 nits for HDR content.
The result, to be fair, is pretty excellent.High quality video looks as sharp as a pin during playback, colours pop off the screen and it performs well at all viewing angles.
The new display is also around 15% more efficient and that is partly what has led to an improved battery life (more about that later).
It also features the now staple features of a high-end iPhone like TrueTone and Haptic Touch.
And the iPhone 11 Pro range comes in two sizes - 5.8" on the Pro, and 6.5" on the Pro Max.
When it comes to screen quality though, smartphone manufacturers like Apple have really become victims of their own success.
The standards have reached such a level in the premium end of the market, that it is becoming harder and harder to actually discern the improvements that are claimed.
HARDWARE
What's easier to discern though is performance.
The iPhone Pro range has received a bump there too.
It is powered by the new A13 Bionic chip - claimed by Apple to be the fastest CPU and GPU in any smartphone, although other manufacturers like Samsung and Huawei may have something to say about that.
It also boasts an improved neural engine, making machine learning more effective and efficient.
Those smarts aren't entirely apparent during usage, but no doubt are busy doing their thing in the background.
What is clear though is that the phone zips along, not troubled at all by all sorts of demands - from gaming and other graphic hungry apps, to video editing and multitasking.
The engine is more power efficient too, which is good news for battery life.
The boast is that the 11 Pro lasts up to 4 hours longer than the iPhone XS and the Pro Max can keep going for 5 hours more than the XS Max.
But as we all know battery life is a function of usage and the health of the battery, so experience will vary from user to user.
Certainly though there is no doubt that with normal to heavy usage, the device will see you through a full day with relative ease.
The phone supports wireless charging and is fast-charge capable, with up to 50% battery life achievable in 30 minutes.
In terms of connectivity, Bluetooth has been given a facelift and now enables up to 45% more range when streaming audio to a wireless speaker or headphones.
Like its predecessor the iPhone 11 Pro also has dual SIM support using one physical SIM and one eSIM.
WiFi download speed has been improved as have the LTE speeds, which are now at Gigabit class.
But, one big gaping hole in the iPhone 11 range is 5G.
It is what everyone is talking about in the mobile world right now, and carriers are busily planning and rolling out networks across Ireland and the world.
While Huawei and Samsung have both announced 5G handsets.
Yet Apple has decided this time at least, it isn't including 5G connectivity.
Why that is, is not clear. Perhaps it thinks there is no point as there is not yet sufficient demand. Or maybe it is a design based decision.
Either way, it will be something that will put some people off buying a new iPhone, particular if they intend to use it for the next two years, during which time 5G will become widely available.
CAMERA
Perhaps some of the trade off on 5G came down to Apple opting for a better camera.
The imaging set up is far and away the main selling point of the new devices.
While other handset makers have offered triple camera systems for some time, this is the first time Apple has.
But while its taken some time, its execution is worth the wait.
The triple camera is made up of an ultra-wide camera not seen before on an iPhone, along with a wide sensor and a telephoto lens.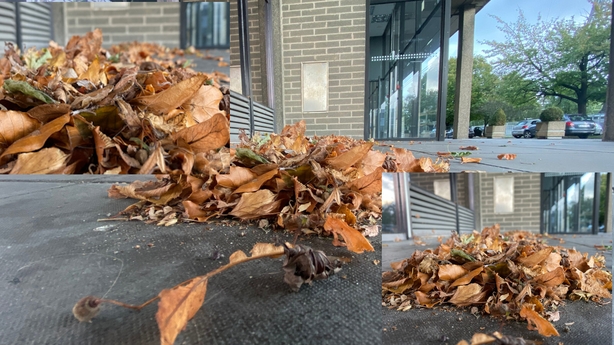 All three capture as their names suggest - very wide shots (up to four times what was previously possible on an iPhone), wide shots and close-ups, enabling up to 4x optical zoom between the widest and tightest.
The camera app has a new interface to take account of these changes.
Apple describes it as an immersive interface - but in reality what it means is the whole screen is filled with what is happening in front of you, but only the section of it that will be captured by the camera is in the viewfinder part of the screen.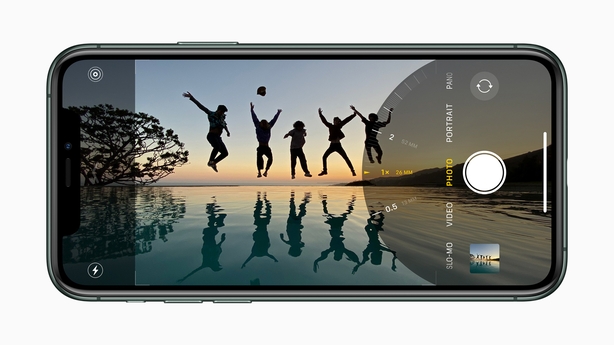 You can toggle between the three lenses with a touch of an on-screen button, or use an on-screen dial to glide more precisely between them.
The Shutter button has changed too. Now while in Photo mode you can immediately start capturing video without having to enter Video mode by holding the Shutter button.
As a result, the Burst function has changed, and now requires the Shutter button to be dragged to the left for a series of shots to be captured into rapid succession.
New capture modes have also been added too.
Apple is a bit behind the curve when it comes to adding a mode for capturing in very low light or at night.
Google, Samsung and Huawei's devices already lead the way here.
But finally it is now there on an iPhone.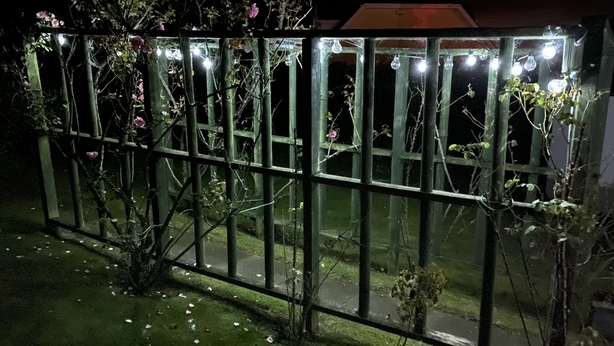 Night Mode captures multiple images and fuses them together with a bit of software jiggery-pokery, to boost brightness in dark scenes to great effect.
Provided that is you hold the phone still.
The phone will tell you how long you need to remain steady for.
If you move, you will ruin the shot, so it won't be great for the dance floor.
Apple has also added machine learning to HDR to produce a Smart HDR that recognises people and treats them differently from the rest of the shot when it comes to skin tone, shadows etc.
Portrait mode has also been given an overhaul to take account of the three cameras.
It is now possible to take a group portrait using the wide lens, as well as the solo portrait that was previously available on the telephoto.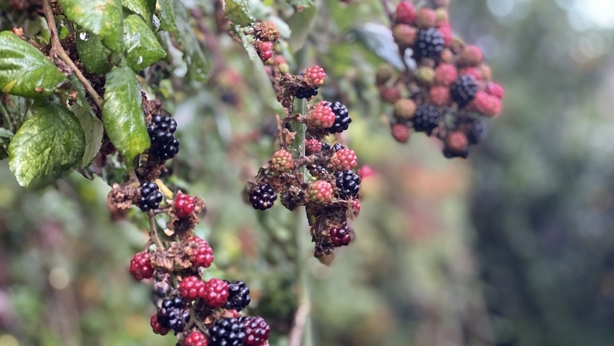 Portrait mode also now works with objects, not just humans.
All three lenses support high-quality 4K video recording up to 60fps and clever machine learning enhances the video even further.
There are also some new tools available through iOS 13, including new Portrait Lighting effects and extra editing facilities in the Photos app.
Turning the device around, the TrueDepth front facing self camera has also had a face lift.
It now has a 12MP sensor that automatically zooms out to a wider field of view when the camera is rotated.
Portrait mode is also available on the front facing camera and it captures 4K video and slow-mo selfies or, you guessed it, slofies.
It all adds up to one of the best all round camera experiences in a smartphone.
The picture and video quality is excellent - among the highest out there.
And like all cameras, the more you play with it and get used to it, the better the results.
Perhaps some of the gimmicky razzmatazz of other manufacturers camera functionality is still missing.
But the iPhone 11 Pro camera set up does what it does really, really well.
OTHER FEATURES
As mentioned earlier, iPhone 11 comes with the new Apple mobile operating system, iOS pre-installed.
It, as you'd expect, has a range of new features including the privacy enhancing Sign in with Apple function, that allows you to sign into websites using your Apple ID, limiting the amount of data developers can request in return.
The Maps app has been rebuilt and Siri now sounds more natural, well according to Apple anyway.
There are new ways of sending messages with your name and image attached and the Reminders app has been transformed.
FaceID is also faster with the new iOS - which is positive.
But one major downside is the extremely buggy native Mail app. It is annoyingly glitchy, although reports suggest the problems will be addressed in iOS 13.1.
On the audio side of the house, a new spatial audio system gives a more 3D like sound experience.
It's perceptible, but smartphone speakers will only ever be able to achieve so much given their size, no matter how much they are re-engineered.
IPHONE 11
For those who just can't justify spending well over €1,000 on a smartphone, it is also worth mentioning that the iPhone XR has been updated.
Now called the iPhone 11 it loses some of the Pro features of its bigger more expensive siblings.
But it is still a decent handset, running the new iOS 13.
The main imaging system has been upgraded to a dual camera setup, with a wide and ultra-wide (not telephoto) lens.
Night Mode is also available, as is the redesigned camera interface.
That 12MP front facing camera on the Pro models is also there.
Screen technology, though not as good as the Pro models, has had a boost from the XR too, with a new 6.1" Liquid Retina display.
The device is also powered by the new A13 Bionic chip.
If you really want a new iPhone and can live without the triple camera system, then the iPhone 11 is a good compromise at a more realistic price.
CONCLUSION
In terms of overall innovation, the iPhone 11 Pro range doesn't feel so much like a leap as a hop.
It appears much like the iPhone XS range, with a familiar feeling overall design.
The display is an improvement, but one that is becoming harder and harder to notice such is the level of quality.
The absence of 5G connectivity is arguably also a missed opportunity.
And unlike the latest models from Huawei and Samsung, it doesn't fold.
But what it does improve on, it does with aplomb.
That knock-out camera is class leading.
The improved performance makes you feel like you have a smooth but very powerful computing device in your hand.
The battery life extension will be important to some.
iOS 13 is elegant and intuitive and some of the more minor improvements like Bluetooth range and increased waterproof protection add up to a positive boost.
As always, though for most users it will boil down to a personal cost-benefit analysis based on how much they need and want a new high-end smartphone versus how much they can afford one.
Starting at €1,179 for the 64GB iPhone 11 Pro, and rising up to an eye watering €1,679 for the 512GB version of the iPhone 11 Pro Max, the range is very pricey indeed.
For many that will just be way too much.
But for significant numbers of Apple fans, it will probably be something that they feel they simply cannot afford not to have.
Comments welcome via Twitter to @willgoodbody