Ryanair looks like it may be entering a late summer and early autumn of discontent.
The number of industrial disputes at the airline is rising and now industrial action is firmly on the cards.
That's potentially bad news for passengers at a time of the year when overseas travel is in full swing and people are enjoying a well-earned break abroad.
But in reality will passengers be impacted? And should they reconsider their options if booking or already booked? Or will it all blow over with little or no knock-on effects for the travelling public?
It is hard to say with any degree of certainty at this point. But let's examine the issues.
What are the Irish pilots planning?
That's not yet clear.
Yesterday, Ryanair pilots who are members of IALPA, which is a branch of the much larger union Fórsa, voted in favour of industrial action.
They are frustrated at what they describe as stalling by management over negotiations around a claim submitted by them in March for improved pay structures and conditions.
But the union is biding its time following the vote result and has given the company until Monday to come back with an acceptance of its proposals or a credible alternative.
If the carrier does not do that (which it is understood it won't), IALPA says it will then consider when it will hold industrial action and what form that will take.
The union must, however, give seven days' notice to the airline before taking that action.
This means that anyone travelling by Ryanair over the next ten days should be able to do so without having their journeys disrupted.
Beyond that though, the picture is much more uncertain, with many options open to the IALPA pilots.
They could choose to take a form of industrial action that puts pressure on the company but less on passengers.
Or they could just press the nuclear button and call a strike – discommoding both customers and the company.
They could also co-ordinate their action in with other strikes planned by unions in other countries to cause maximum impact, or go it alone.
How likely is it then that future flights will be grounded?
The first thing to remember is that IALPA members directly employed by the airline in Ireland only represent a portion of Ryanair's Irish pilot team.
IALPA has 180 Ryanair members, which according to the carrier is less than half of its total number of pilots based in the country.
That's because many of the pilots work for agencies, not for Ryanair directly.
So even if the IALPA members do end up striking, they alone may not be capable of grounding the Irish operations of the low-cost airline.
Indeed, last year, when a similar spate of strikes took place, Ryanair said it was able to keep over 90% of flights flying.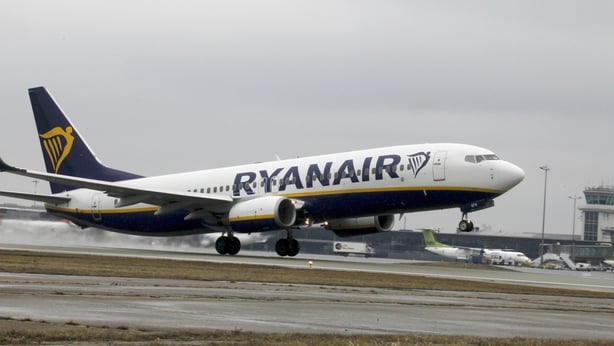 It did this by cancelling some flights on high frequency routes where it was possible to move passengers into vacant seats on earlier or later flights. Flight chaos is, therefore, unlikely it seems.
The other possibility is that this situation may not ever get to a strike.
According to the airline, it has been engaged in a mediation process with the Fórsa union, facilitated by former head of the Labour Relations Commission, Kieran Mulvey.
It says that process has already delivered collective agreements on promotions, transfers, seniority and, most recently, a pay increase of up to 20% for those Irish pilots who had not agreed this 20% increase in 2018.
Ryanair says that Fórsa gave an undertaking to Mr Mulvey at the end of last month that it would return to mediation next week with proposals that it alleges the union has failed to give either it or Mr Mulvey for over six months.
Fórsa, on the other hand, maintains Ryanair has failed to give it the basic information it requires to formulate detailed costed proposals, despite having been asked for it three times.
Nevertheless, with a mediator already involved, there is scope for a meeting of minds next week, which might lead to the threat of industrial action receding.
But aren't other Ryanair strikes on the cards too?
Yes, they are. Earlier this week, British-based Ryanair pilots who are members of the union BALPA also backed industrial action.
In their case, two days of strike action beginning on 22 August and three further days starting on 2 September have been set.
But again, Ryanair says these pilots only represent less than 50% of Ryanair's total staff of UK-based pilots.
So even if these strikes can't be averted, the impact could be manageable for the airline.
Elsewhere, Ryanair cabin crew who are members of the Portugese union SNPVAC are also stopping work for five days beginning 21 August.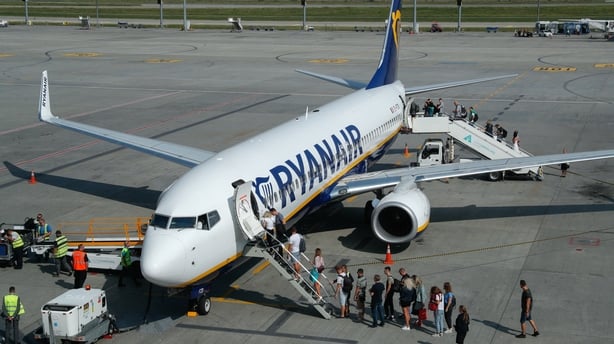 With Portugal a popular destination for Irish holiday-makers at this time of the year, that may prove significant and potentially disruptive for passengers based here.
But I thought Ryanair had recognised unions and as a result there was industrial relations peace?
Yes, two years ago Ryanair stunned many by deciding to recognise unions, marking a massive departure from a company that had steadfastly refused to do so for decades.
But with that step then came a process of having to one by one agree collective agreements with the unions in different territories and the people they represent.
That is now what is happening and while in some cases it has been smooth, it hasn't been in all.
After years of being left out in the cold, the many unions are now keen to secure the kinds of terms and conditions for their members that are standard across the industry.
For Ryanair, that is coming at a price, at a time when the carrier says it is under pressure.
Yes, didn't I hear recently that Ryanair was cutting jobs?
That's right. Ryanair said at the end of July that it was going to have to lay off around 500 pilots and a further 400 cabin crew.
It is facing a range of serious headwinds at the moment – the delay in the delivery of the Boeing 737 Max aircraft it has ordered because of safety concerns about the jets; the threat and uncertainty posed by a potential hard Brexit; overcapacity in the industry as a whole and a price war in Germany are driving fares lower at a time when costs such as fuel and payroll are also rising.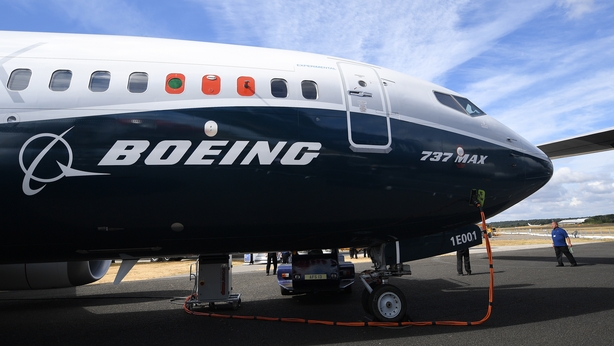 As a result, it is cutting some bases, closing others and shedding staff.
It is also hitting the bottom line, with the company reporting a 21% drop in quarterly profit recently. And according to the airline itself, the outflow of pilots to better paid positions in other airlines has also come to a halt.
In that context, it is an interesting time for staff and unions to be flexing their collective muscle.
They are clearly interested in securing a deal for the long-term that will guarantee their pay and conditions long after the Boeing issue is resolved, or fares rebound.
But Ryanair, on the other hand, while anxious to avoid a repeat of last year's strikes that cost €120 million, will also seek to use the current challenges it is facing as leverage in negotiations.
The result could be stalemate and flight disruption as the summer draws to a close.
Comments welcome via Twitter to @willgoodbody