For the Government, controversy about the National Broadband Plan (NBP) is like the zombie that never seems to die.
Just when it thinks it has killed off the debate and is moving forward, it jumps back up behind it and grabs it by the throat.
This week, the zombie revival involved a claim by telecoms company eir that it could roll out high-speed broadband to the 540,000 homes and businesses in the areas earmarked for Government intervention for a cool €1 billion.
Eir says it knows it can do this, because it has already connected 340,000 premises in mainly rural areas to fibre optic based high-speed broadband over the last three years using its own commercial model.
That represents a whopping €2 billion discount on the maximum bill (including VAT) of €2.97bn that the Government has committed to paying to the National Broadband Ireland (NBI) consortium that is set to get the contract to deliver the service.
But is that a realistic saving? And is there any way back for the Government now to take advantage of it? And even if there is, does eir want to be involved? Can it be involved?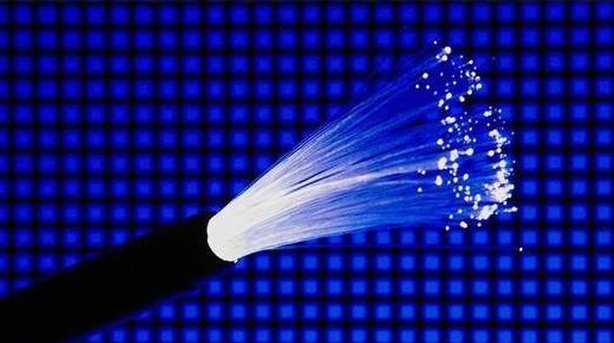 Many questions abound, with very few concrete answers that all sides agree on.
First things first though - how is it that eir, which had been part of the NBP tendering process until it withdrew early last year, is now saying it can deliver the project for this bargain basement price?
After all, the indicative subsidy figure it submitted as part of the tendering process we are told, was around the €2.7 billion mark. So what's changed?
Those who have followed this debacle closely over the many years it has now dragged on will know the answer to that is, nothing.
Indeed, eir's price claim is not all that surprising.
The difference in costing comes from the reality that the criteria the Government had set for the NBP and the criteria eir has already applied to its commercial roll-out of rural high speed broadband are very, very different.
For starters, eir would use its existing fibre optic cable and connection points in that 340,000 area, rather than having to build over it like National Broadband Ireland has chosen to do. Saving number one.
Eir would also use its own poles and ducting as part of the network. But NBI will have to pay €900m to eir over 25 years for this privilege. That's another big chunk of change.
Under the Government's rules, eir would have to set up a new wholesale division to sell the fibre access to retail providers. But under eir's own criteria, it would use its existing wholesale arm and its 80 staff to do this. Significant savings again.
Eir says it would also use its own access arm and contractors to design and build the network. That too would lead to significant synergies and economies of scale.
Each house would pay €170 to be connected by eir, it says. But under the Government's rules which NBI has agreed to, it would only be able to charge €100 per connection. Another win for eir.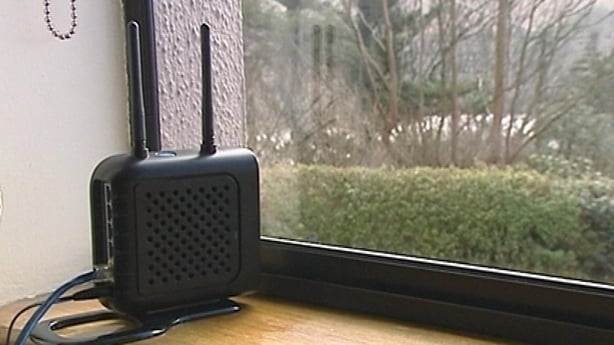 The NBP's required level of service would force NBI to fix 90% of faults within a maximum of two days. But eir, under its regulated commercial model, only has to repair 85% in that time frame. A further cost reduction there.
And when it comes to connecting each house, eir would only pay for it to be done using poles. If a householder wants ducting it would have to provide or pay for it. But under the NBP criteria, ducting is included. Again, eir wins on cost.
Put all those savings together, and you quickly see how eir's proposition could quite easily be considerably cheaper than the NBP one.
Because effectively, they are chalk and cheese.
But why raise the price issue now then, when the process has moved so far on?
To be fair to eir, this is far from the first time that they have flagged that they could deliver the NBP for less than €3 billion, if the rules were different.
Former CEO, Richard Moat, told the Minister for Communications such in a letter in January 2018. The company also flagged the issues that caused it to withdraw from the NBP to the Public Accounts Committee some months ago.
And when it was part of discussions during the early stages of the tendering process, eir highlighted many of the issues that were likely to lead to cost inflation to the departmental procurement team.
What is new, however, is that the former state telecoms provider has put a price on it for the first time. Why has is it done that?
Principally, sources say it is because eir was asked to do so by the Oireachtas Communications Committee, before which its CEO, Carolan Lennon, gave evidence on Tuesday.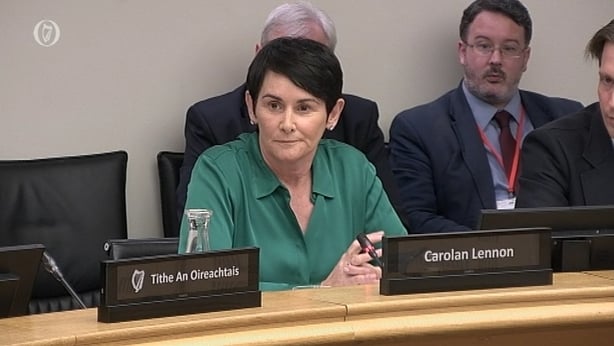 The committee asked eir to spell out its thoughts on a number of NBP issues, including ownership and value for money.
Should eir not have offered the €1 billion figure?
Should it have left everyone in blissful ignorance and run the risk in the future of being accused of not being upfront with politicians and the public if, for example, the whole NBP process falls asunder and becomes the subject of an inquiry?
Few would agree this would have been the appropriate course of action.
And so the company told an inconvenient truth, which has left the body politic and the public scratching their heads as to what should happen next.
Does eir have another ulterior motive?
Some industry and Government sources do suspect the manoeuvring is part of a plan by eir to undermine the NBP process and thereby remove a significant competitive threat into the future.
Sources close to eir though have dismissed this conspiracy theory. They say eir has no interest in re-entering the NBP process in its current form because none of the reasons that caused it to withdraw in the first place have changed - a point also made by Ms Lennon to the Oireachtas committee on Tuesday.
However, Ms Lennon also reminded the committee members that eir is a commercial company and it knows how to roll out high-speed fibre broadband to rural areas. And so, if there was another form of NBP where it was commercially sensible and viable for it to be involved, it would be.
Where does this leave the Government then? Is there enough merit in eir's alternative model to warrant a rebooting of the process? And if there is, is that even possible?
The Government has gone so far as to request a detailed note from eir setting out all the assumptions its model makes and the financial model underpinning the €1 billion suggested cost.
But the Department of Communications is undoubtedly sceptical of it all.
"The figure quoted by eir of €1 billion, whether for capital build or for subsidy, is still unclear, as are how eir's assumptions would comply with State Aid requirements," a department spokesperson said yesterday.
"It also does not include the cost of connection for non-standard connections which are estimated to be in the region of 81,000 premises across rural Ireland."
"Effectively those premises would be required to cover the full cost which would be in excess of eir's standard connection charge of €170 (ex VAT) from their own funds."
"This is at odds with our fundamental objective of ensuring all premises have access to high-speed broadband at affordable and comparable prices to those in urban areas."
Sources close to the NBP also claim that eir's proposals also appear not to include other fundamental requirements.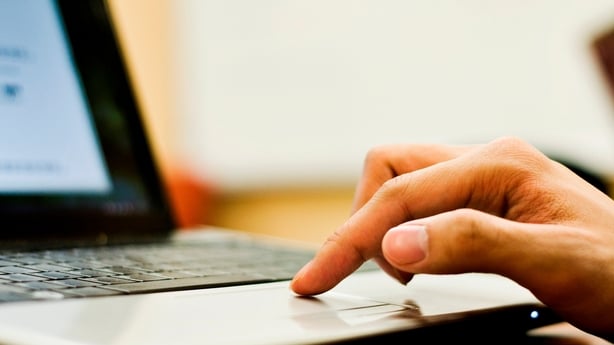 Among them, the need to establish a separate legal entity and to ensure all services offered are on the same terms to the market and do not favour eir itself, in order to comply with State aid rules.
Also missing, sources say, are mechanisms to ensure transparency around costs and revenues, as well as claw-backs and penalties based on performance.
These are all important measures, because they give the Government muscle when it comes to managing the NBP service, service provider and costs.
There are also potential regulatory and competition issues around eir using its existing network to provide the service, which may raise a flag at the communications regulator, Comreg.
Essentially then, it appears the Government is going through the motions - seeking more information from eir on its model, so that it can then say it examined it and the proposition didn't stack up.
This would then allow the Government to proceed with the current process with National Broadband Ireland with a clear conscience and without the €1 billion figure hanging around like a bad smell.
And of course, to do otherwise would likely revive more NBP zombies.
A reboot of the tendering process, which would have to be carried out if eir's model were to be pursued further, could open the door for a legal action from National Broadband Ireland, now just months away from signing a lucrative contract with the Government.
It would also cause a massive political backlash for the Government, which would be accused of presiding over a process that was so prescriptive and restrictive in order to ensure competition and achieve value for money, that it actually ended up having the opposite effect, forcing bidders out and pushing the cost up, rather than lowering it.
The process would also inevitably be delayed for many more years.
A vista to be avoided at all costs in the months before a possible general election. An NBP zombie apocalypse.
---
Comments welcome via Twitter to @willgoodbody