So you have a house or a room that you let out on a platform such as Airbnb or Booking.com.
Changes to the regulations around short term lets come into effect from Monday. What will the changes mean for you and what do you have to do to prepare for them?
What's happening?
In early April, the Government introduced regulations for the short term rental sector by amending the Planning and Development Act 2000. It means that from next week, rental homes will no longer be available for short term letting, except with planning permission. Permission is unlikely to be granted in most cases, particularly in areas of high housing demand.
I only rent out a room in my home from time to time?
Then it's ok. You will not be affected by the new regulations. Once the house is your principal private residence, you can rent out the room all year long using existing B&B exemptions. However, you will need to register this with your local authority.
Sometimes we let the whole house when we go on our own holidays.
Well, this is where the restrictions start to kick in. You can only let the entire house for up to 90 days in the year and for a maximum of 14 days at a time. In other words, you can let it out for around six 2 week periods. You will also have to register this with the Council.
We're also building a new house and we were hoping to put our current home on the short term rental market.
For this you will have to apply to your local authority for planning permission as this constitutes a change of use for the property from residential to commercial. If you live in an area of high housing demand, such as the main urban centres - areas that fall into the rent pressure zones - then it's unlikely that permission will be granted. Where there is a change of use for the property and it hasn't been granted an exemption, a prosecution for unauthorised development could result.
If you are granted a change of use, bear in mind that standard planning fees will apply. They range from around €200 for an apartment to €600 for a mid-size family home. Other expenses, such as commercial water charges, will also apply.
Are there other charges that we should be aware of?
Yes - remember that you have to pay tax on rental income. Short term letting income is treated by Revenue as trading or passive income so the tax will be levied at the taxpayer's marginal rate of tax. If you already earn sufficient income to bring you into the top band of income tax, you could be looking at a tax rate of 52%, encapsulating income tax of 40%, PRSI and Universal Social Charge (USC).
This applies even if you rent a room in the house on a short term basis. Such rentals do not qualify for rent a room relief. (This is the scheme that allows an individual to earn up to €14,000 in tax in a year from renting out a room in their principal private residence. The threshold includes money earned from charging for food or contributions towards utility bills.)
Don't take a chance and hope to slip beneath the radar. Revenue have been requesting details of hosts from Airbnb and the income they earn.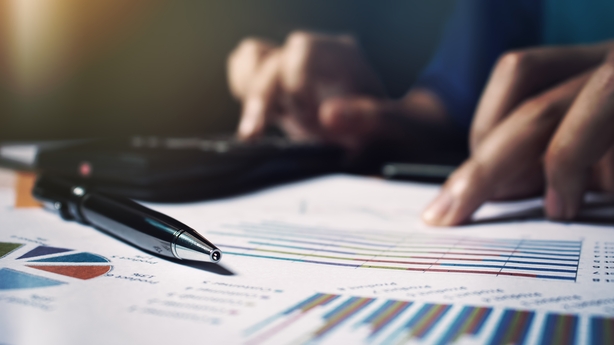 So will Revenue be policing the new short term letting regulations?
No - the onus for the enforcement of the rules will fall on local authorities and their planning departments. Enforcement has proved difficult in some cities around the world. Dublin City Council estimates that it will need an additional €750,000 to establish a dedicated team to enforce the new rules. With several thousand listings on the various sites in Dublin alone, enforcement will be a difficult task.
Staff will have to establish ownership of properties, verify the numbers of nights the property has been let out for and whether or not it's someone's principal private residence.
"It will be difficult for councils in large urban areas to police short term letting regulations without additional resources," Lorcan Sirr, a Senior Lecturer in the School of Surveying & Construction Management at Technological University, Dublin said.
"For example, Dublin City Council has just one enforcement officer to cover all of Dublin 1 where there is a huge number of short term lets."
The Department of Housing said in a statement that additional resources were being provided to local authorities to ensure the successful implementation of the new provisions.
Dublin City Council confirmed that, for its part, it had received approval for additional resourcing, facilitating it to start recruitment of staff to deal exclusively with this area.
"It is anticipated that they will be in place in the coming months which will lead to a more proactive approach in this area," the Council said in a statement. The Minister for Housing confirmed that the funding would enable the Council to take on 12 additional staff.
So why are the regulations being introduced in the first place?
There are concerns that, particularly in areas of high demand, landlords have been removing properties that would in the past have been rented out on a long term basis and putting them up for short term letting, thus reducing the availability of long term rental accommodation. It's hoped that introducing the regulations will drive more properties back into the long term rental market and, in turn, relieve some of the pressures on the rental market.
There's a tendency to push some of the blame for this development on larger, better known platforms like Airbnb, Trivago and Booking.com. However, as Lorcan Sirr points out, it's not just the more prominent sites that are contributing to the problem.
"Large platforms are only the visible side of short term letting companies. There are a raft of other operators who hide their true function running short term letting operations under different job titles such as "property management". 
"This makes tracking down all short term lettings much more challenging for Councils. Input from as many sources as possible, including the general public will be needed if enforcement is to be effective," he explained.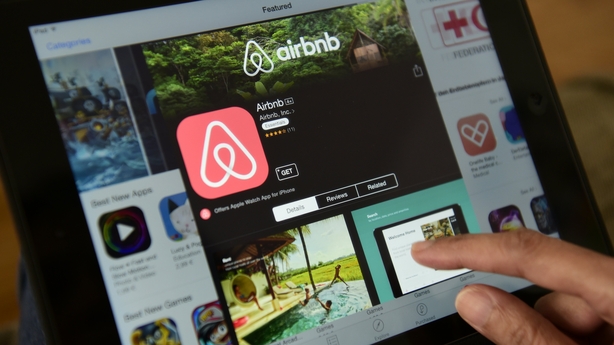 What are the penalties for non-compliance with the new rules?
According to the Department of Housing, the maximum fine for non-compliance is a fine of €5,000 or 6 months imprisonment or both. If the offence continues, the person could face an additional sanction of €1,500 per day for each day the breach continues.
The local authorities will also have the power to seek a court order that any unauthorised activity must not be continued. Non-compliance constitutes contempt of court which carries the potential ultimate sanction of imprisonment until the order is complied with.
So, will they have the desired effect?
There are mixed views as to how effective the regulations will be. Lorcan Sirr says it will all come down to enforcement and he says the best way to go about it is to make it visible.
"There needs to be a few high profile cases taken all the way to the courts by the Councils to send a signal that they are serious about the rules being followed.
"We don't have a culture of 'enforcement' in many aspects of Irish life, so councils are already starting from behind the start line on this issue, particularly in terms of resources. The overall perception amongst those running short term lets is that they will most likely get away without being caught. It will be interesting to see if councils can change that perception.
Dublin City Councillor Mannix Flynn, who has campaigned on this issue, welcomed the new regulations but fears they won't be enforced effectively.
He believes the €5,000 fine is insufficient to act as a deterrent.
Stephen Faughnan, chairman of the Irish Property Owners' Association said the regulations would likely see some landlords moving away from the short term letting market, but he said there was no guarantee that these rental properties would end up in long term rentals.
"Short-term letting is labour intensive, and does not appeal to most landlords. It is likely that there will be some properties brought back into the private rental sector. However, landlords with large borrowings will not be able to service the borrowings from the income from letting in the private rental market and are likely to sell.
Airbnb, as one of the more prominent lending platforms, said it would like the government to allow a 'reasonable' period of time between the completion of the rules and enforcement, to help local hosts understand and adapt to the new measures.
"We are continuing our work with hosts to help them understand and comply with the new regulations. As the rules were only finalised recently, we remain concerned that hosts have not had sufficient time and information to adapt and that visitors to Ireland may be negatively impacted," the company said in a statement.
Airbnb believes the impact of short term lets on the housing situation is exaggerated. Quoting CSO figures, it argues that there are more than ten times as many vacant dwellings in Ireland (245,460, according to Census 2016) as there are active listings on Airbnb.
According to Inside Airbnb, an independent project that analyses statistics from the Airbnb website, there are over 9,500 active listings in Dublin alone right now.
Over half of these are entire homes or apartments, it says. That's around 4,750 applications for planning permission for change of use that would notionally have to be processed by the Council, assuming people adhere to the new rules. If not, they will have to track offenders down. The Council's new recruits will have their work cut out for them.
We need your consent to load this rte-player contentWe use rte-player to manage extra content that can set cookies on your device and collect data about your activity. Please review their details and accept them to load the content.Manage Preferences