It may be too early to write off Summer 2019 just yet, but certainly there are few signs so far that we're going to get a repeat of last year's heatwave. So it's likely many will be jumping online in the coming weeks to get their hands on a last minute deal to the sun. 
One thing that should be on everyone's check list when they're making their holiday plans is to ensure they get a fairly comprehensive travel insurance package to protect against cancellations, illness or mishaps while abroad. 
It's one of the few insurance categories that hasn't risen substantially in price in recent years yet people are willing to travel without cover. Research suggests that up to half of people heading overseas don't take out insurance.
"It's remarkable the number of people who travel uninsured. It's high risk," Conor Faughnan, Director of Consumer Affairs with the AA said.
"If you're heading off on a city break in Europe, you may be okay. But to go to North America without travel insurance is reckless in the extreme."
We've been taking a look at some of the dos and don'ts of travel insurance and how to find the best policy to suit your needs.
Not all insurance products are created equally...
Most insurers will offer different levels of cover. Some of the most basic packages, for example, will not cover the cost of cancellation if, due to unforeseen circumstances, you are unable to travel. 
It pays to sit down and do some research around what your needs are, how far you're going and what you're willing to spend.
"When it comes to travel insurance, the devil is in the detail," Dermot Goode of totalhealthcover.ie explains.
"Many consumers still get caught out as they don't check everything in advance. You have to understand that a policy that costs €75 for the family for the year, which covers you up to €5 million for medical expenses is going to have restrictions. The golden rule is check everything in advance and hope you'll never need it."
Most insurers will not cover cancellation caused by an illness or injury that you were already aware of or where a relative passes in circumstances where it might have been expected.
So, be sure to declare pre-existing conditions or illnesses when taking out a policy. If you don't, a subsequent claim could be deemed null and void. Insurers are business after all and will be looking for ways of making claims as difficult as they can. Which is why it's vitally important to...
Read the small print....
There are jurisdictional limits on policies so you must make sure that every country that you visit is fully covered by your insurance.
Be careful to ensure that your period abroad is full covered. There are varying limits on the maximum length of stay abroad. If you exceed the policy limit, an entire claim could be rejected.
Inform the insurer of any incident as soon as possible. If it involves theft, contact the police and ensure the crime has been reported.
There may be a requirement to register a claim from abroad prior to being admitted to hospital. If this is missed, a claim could be rejected. If you travel abroad against medical advice or you travel for the purpose of receiving medical treatment abroad, then you will not be covered.
There are numerous other policy exclusions such as travelling beyond a certain term in pregnancy or if you have any underlying psychiatric condition as this is normally excluded from all policies.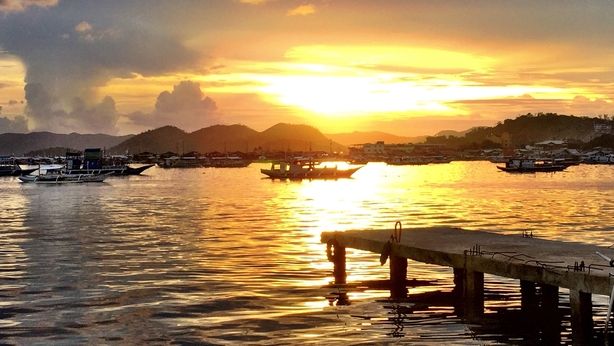 Tailor your policy to your needs...
If you're going skydiving or skiing, the type of policy you will need will differ from what might be necessary for a week with a book by the pool. If your holiday is going to be relatively active, your travel policy should be fairly comprehensive with the following areas covered:
Emergency medical care
Medical evacuation and repatriation
Trip cancellation/interruption
Loss of baggage or personal items
24/7 worldwide assistance
"Some policies exclude certain hazardous sports so it's important to disclose all activities to the travel insurer to make sure no exclusions apply. In some cases, this may mean you have to pay a loading but at least you will be covered," Dermot Goode advises.
There's no need to get travel insurance until I'm going on holidays.... 
Not a good idea. Ideally, you should purchase the insurance when booking the holiday to provide for those unforeseen circumstances that may necessitate cancellation of the holiday.
According to an analysis by the AA, up to a third of travel insurance claims are lodged before the holiday has begun.
"It's very easy to fall into the trap of assuming you only need travel insurance while you're actually abroad and leaving it until the very last minute before your departure to purchase cover," Conor Faughnan said. 
"Unfortunately, taking that approach can prove exceptionally risky as you could be left with a significant hole in your wallet if you're forced to cancel your holiday at short notice for any reason."
Personal illness, illnesses affecting family members or travel companions and having to attend a funeral were the top reasons for cancelled holidays, according to the AA.
I have private health insurance so I don't need additional travel insurance....
This is a common mistake that people make. Having a private health insurance policy may bring down the cost of your travel insurance premium, but the health policy alone is not sufficient, especially if travelling beyond Europe.
If you link your travel cover to your Irish health insurance policy, the travel insurer will require you to claim from your health insurance first for any medical costs up to the amount included on your plan and the travel insurer will only pay if the medical costs exceed this amount. 
Most health insurance policies cover €55,000 - €100,000 for 'Emergency Medical Cover Whilst Abroad' but this may not be sufficient to cover all your costs, especially if you're travelling to the US.
"I'm a big advocate of private health insurance cover but when it comes to holidays abroad it's simply not enough," according to Dermot Goode.
"Most private hospitals abroad will look for either evidence of travel cover or a deposit on your credit card before treating you. A deposit of €1,500 - €2,500 is not unusual and you can expect to pay €750 - €1,000 per day depending on the hospital and the medical treatment required."
And that's before procedures are taken into account. A hip or knee replacement in the UK or Switzerland can cost up to €30,000. Urgent brain surgery in New Zealand, for example, can cost up to €60,000.
For North America, the cost of health care enters a whole different league. A significant cardiac event could cost upwards of €200,000. The cost of repatriation by air ambulance could exceed €100,000.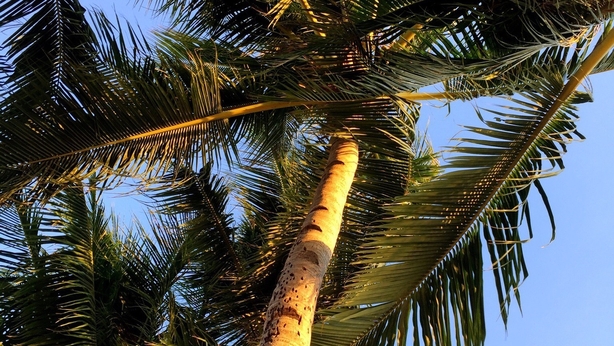 Age discrimination is allowed...
While in the health insurance market, insurers cannot discriminate against people on the grounds of age, in the travel insurance market they can and do. People over the age 65 will generally pay a higher premium on an escalating scale the older they are.
Some insurers don't provide cover to over 65s at all and others will provide cover on the basis that the individual has private health insurance.
So how much will all of this cost?
It really does depend on the level of cover that you seek, how long you require it for, whether or not you have health insurance, the level of excess you're willing to take on and where you're going. Most policies will have add-ons - for example, winter sports cover or an excess waiver. 
For the purposes of this article, we searched for annual worldwide (including North America) multi-trip travel insurance for a family of two adults (aged 40) and two children (aged 15). Each family member is covered by a health insurance policy. One of the many policy comparison websites threw up a number of options ranging from €50.44 (up to €20 million emergency medical expenses and €1,200 towards cancellation) to €477.23 (up to €14 million emergency medical cover and €7,500 towards cancellation). 
Generally, the more expensive the premium, the more comprehensive the policy, but it's not guaranteed. It's important to pick a policy that fits your needs, covers the countries you'll be travelling to, covers the entire period of the holiday and is tailored to the type of holiday you're embarking on.
Tips for keeping the cost down....
If you're a regular traveller, look at an annual multi-trip policy rather than buying an individual policy for each trip. You could make further savings by putting the whole family on one policy in order to avail of a cheaper rate. (However, be careful if anyone in the group is aged over 65. It may be wise for that individual to get a separate policy as including them in the group policy could drive up the cost). 
By opting for a higher excess, you could bring down the cost of the premium, but make sure that you can cover the outlay of the excess if you need to. 
Another way to save money is to check if some of your belongings are already covered by gadget insurance or home contents insurance. (Most travel insurance products do not cover mobile phone loss or damage). 
And finally, make sure you are not doubling up on cover - some credit cards, for example, will include travel insurance in their terms. Usually there are conditions attached like the necessity to book most of the holiday on the credit card.
And don't forget the European Health Insurance Card...
You won't get many things for free when you're heading off on holidays, but this is one thing that's worth getting your hands on. The EHIC - which replaces the old E11 form - gives access to free or reduced cost healthcare in another EU or European Economic Area country.
The card - which is free of charge - covers any stay lasting less than three months. But a word of warning, you must apply for one for each member travelling and it's not a substitute for travel insurance as it doesn't cover cancellations, missed flights or lost luggage, among other things.