A tropical paradise in the Indian Ocean, the Maldives has white sandy beaches, blue lagoons and warm waters.
"The Maldives is picture postcard," according to Brian McCarthy, Island Marketing. "If you want that exclusivity, that private island experience, the Maldives is the place to go to."
Paradise is an easy sell on a cold, wet day in January - the perfect time of year to visit the Holiday World Show which is on at the RDS Simmonscourt this weekend.  
Travel experts from 55 countries, including tour operators, travels agents, hotel chains, airlines, theme parks and campsites, are there to answer questions from the 40,000 people, longing for a getaway, who are expected to come through the doors.
Around two million Irish people will go on a sun holiday this year, according to the Irish Travel Agents Association.
Not all of them will be travelling to the Maldives. Irish people prefer to holiday in "the old reliables".
We need your consent to load this rte-player contentWe use rte-player to manage extra content that can set cookies on your device and collect data about your activity. Please review their details and accept them to load the content.Manage Preferences

Trends
Paul Hackett, chief executive of Click & Go.com, outlines this year's trends.
"Spain and Portugal are always very strong and they are trading very strong again this year. We are seeing a big increase in business to Greece, Turkey, and Italy. Destinations like Greece and Turkey that wouldn't have been as popular over the last number of years, have come back."
Spain is Ireland's number one holiday destination, and welcomes around one million Irish holidaymakers a year.
It is followed in popularity by Portugal, the US, France, and Italy.
Cost
The average cost of a holiday per person is €550. The average cost of a holiday for a family of four normally comes to just under €2,000 - that includes flights and accommodation.
There is increased capacity from Aer Lingus and Ryanair this year, which is helping to reduce the cost of a holiday, albeit marginally, for consumers.
"We are seeing price drops in terms of the cost of holidays, and we are also seeing volume increases, so more consumers are booking this year than last year," Mr Hackett said.
Social media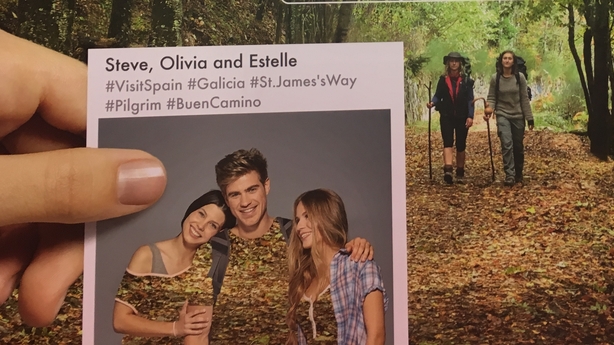 Social media is playing a big role in influencing where we choose to go on holidays. A picture on Instagram is influential.
"It's not only people's holiday snaps but it's also the influencers who are putting up various mentions," Paul Hackett explains.
"Destinations themselves are getting very clever with how they are promoting the destination in terms of reaching out to younger demographics, or more age specific demographics. So it absolutely does have a massive influence."
Japan is likely to see a bigger influx of Irish people this year as it plays host to the Rugby World Cup in November.
The event is spread over six weeks with Ireland playing on successive Saturdays, which lends itself nicely to a ten-day break in the very modern and very traditional country. 
Rugby World Cup
Darina Slattery from Unique Japan Tours said: "Not many people can go for six weeks, obviously. Most trips are around 10 days. That will give Irish visitors to Japan a chance to see Toyko, Kyoto - the ancient capital which has all the world heritage temples, Mount Fuji, Hiroshima, Miyajima Island, during their stay. There's lots and lots to see in Japan."
Explore Ireland
On a grey day in January, you would be forgiven for dreaming of a sun holiday, but there are stands from every country at the Holiday World Show encouraging people to enjoy what is on our doorstep.
With accommodation ranging from luxury castles to country cottages, activities as diverse as hill walking and surfing, world class cultural attractions and breathtaking beaches, we are asked, "Why not make 2019 the year you explore Ireland".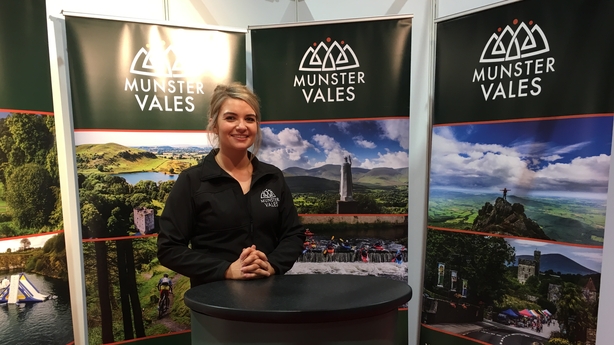 Do you have to love the outdoors to spend your holidays in Ireland?
"Absolutely not," says Triona O'Mahony, Destination Marketing Manager with Munster Vales. "If you are not the outdoorsy type; you have visits to the heritage sites and food tourism experiences; shopping, there is so much to do."
The Irish holiday industry is buoyant at the moment. Travel agents are thriving and view the internet as an ally, where customers do their research.
"There was a lot of consolidation around 2010," Mr Hackett says, "but it has been very solid and growing, grabbing back market share from what we call the DIY consumer."
"Consumers are seeing value and putting value in the advice they are getting from the travel agent, and putting value into why they should talk to a travel agent, be that online, over the phone or face to face in a shop."