The European Central Bank still plans to dial back stimulus at the end of the year, but inflation may rise more slowly than earlier expected, ECB President Mario Draghi said today.
The euro zone economy has slowed in recent months.
This comes amid weaker demand from China, higher interest rates for dollar borrowers across the world and jittery bond markets in Italy, where the new government wants to increase spending.
Mario Draghi said he saw "no reason" to expect the euro zone's economy to stop expanding and drag down price growth with it. But he warned of increased uncertainty around the outlook.
"If firms start to become more uncertain about the growth and inflation outlook, the squeeze on margins could prove more persistent," Draghi told a banking conference in Frankfurt today.
"This would affect the speed with which underlying inflation picks up and therefore the inflation path that we expect to see in the quarters ahead," he added.
"Uncertainties surrounding the medium-term outlook have increased," he stated.
The ECB still saw risks to the growth outlook as broadly balanced, Mario Draghi said, but it would reassess the situation in December, when new growth and inflation forecasts become available.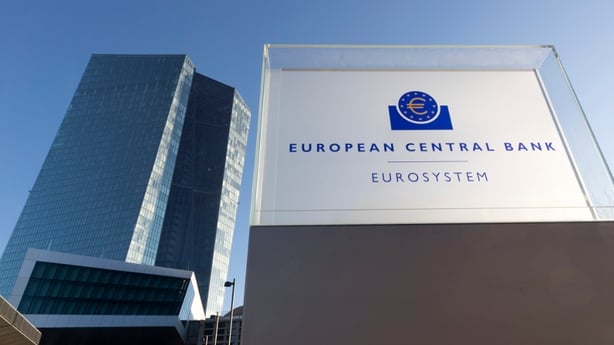 The central bank plans to wind down its €2.6 trillion bond-buying programme at the end of this year and has guided investors to expect the first interest rate hike since 2011 sometime late next year.
Mario Draghi stuck to those plans in his speech, but he cautioned that an undue rise in euro zone borrowing costs would change the path for interest rates, hinting at a spillover from the US or ripple effects from Italy as possible reasons.
"If financial or liquidity conditions should tighten unduly or if the inflation outlook should deteriorate, our reaction function is well defined," Mr Draghi said.
"This should in turn be reflected in an adjustment in the expected path of future interest rates," he added.
Draghi, himself an Italian, did not mention Italy in his speech. But he warned about the risk of a widening in sovereign yield spreads, a measure of investor confidence in a country's public finances.
"Lack of fiscal consolidation in high-debt countries increases their vulnerability to shocks, whether those shocks are autonomously produced by questioning the rules of (the euro zone's) architecture, or are imported through financial contagion," he said.
"So far, the rise in sovereign spreads has been mostly restricted to the first case and contagion across countries has been limited," he added.