Leaving the European Union without a transitional trade deal would cost Britain about 6% of GDP - roughly four years of economic growth - compared with staying in the bloc, the International Monetary Fund has said.
The IMF, which warned of the costs of Brexit before Britons voted to leave in June 2016, said securing a trade deal would roughly halve the economic damage from trade barriers and reduced foreign investment and immigration.
"Directors emphasised the importance of a timely agreement with the EU, accompanied by an implementation period to avoid a cliff-edge exit in March 2019 and to allow firms and workers time to adjust to the new relationship," the IMF said.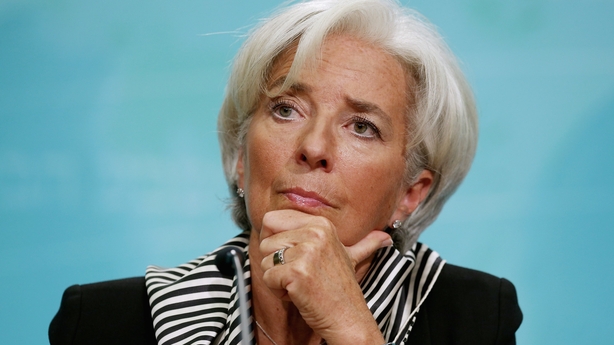 Two months ago, IMF Managing Director Christine Lagarde said she expected the world's fifth-biggest economy would shrink outright if it left the EU without a deal.
The IMF's estimates - part of a regular review of Britain's economy - come as Prime Minister Theresa May is attempting to secure her top ministers' agreement to a transitional deal, which will then need approval by parliament and the EU.
Some supporters of Brexit have argued that Britain would be better off leaving without any deal with Brussels if they cannot secure their full demands, trading instead under World Trade Organization rules.
The IMF forecast this would carry a cost. "In a scenario in which the UK and EU trade under World Trade Organization rules the level of output is likely to fall by between about 5% and 8% relative to a no-Brexit scenario, with an average of about 6%," the IMF said.
Britain's economy has slowed since the Brexit vote. Its annual growth rate fell from the top of the G7 group of nations to near the bottom, as businesses put investment on hold and higher inflation reduced households' disposable income.
Some eurosceptics in Mrs May's Conservative Party say a "no-deal" Brexit would allow Britain to reach trade deals with third countries more easily and determine its own regulations.
But Mrs May favours a transitional arrangement that she hopes will preserve free trade in goods, though not services, while placing controls on immigration from the EU.
The IMF said this type of free trade agreement would reduce British GDP by around 2.5% to 4% - probably about 3% - over an unspecified long-term period, compared with staying in the EU.
Mrs May has ruled out staying in.
Before the referendum, the IMF estimated Brexit would have a short-run cost of between 1.4% and 5.6% of GDP, depending on the terms of departure.
The effect of Brexit would vary widely between industries, the IMF said.
Britain's financial services, chemicals and automotive industries were likely to suffer most from new regulatory barriers and disrupted supply chains.
By contrast, farms, food processors and oil and mining companies might do better.
Government programmes would be needed to retrain British workers for these jobs, the IMF added.