Dalata Hotel Group said its revenues for the six months to the end of June rose by 10.6% while its pre-tax profits increased by 8.3% on the back of its continued expansion.
The hotel group's revenues rose to €180.6m from €163.3m during the first half of 2017, while its pre-tax profits increased to €35.4m from €32.7m.
The Dalata board has declared an interim dividend of 3 cent per share and said its hotel assets now stand at over €1.1 billion.
The company said its revenue per available room rose by 7.1% to €89.39.
Dalata said that 570 new rooms were opened so far this year in Dublin, Belfast and Galway, which created over 230 new jobs.
A pipeline of over 2,800 rooms are expected to be operational between now and 2021, the company added.
The company opened the Maldron Hotel Belfast City in March and the Maldron Hotel Kevin Street, Dublin in July.
It also completed and opened extensions at Clayton Hotel Dublin Airport, Maldron Hotel Sandy Road, Galway and Clayton Hotel Ballsbridge, Dublin in recent months.
Its Clayton Hotel Aldgate in London - with 212 rooms - is scheduled to open in December, while three new hotels and one extension totalling 670 rooms are on target to open in Dublin, Cork and Newcastle in the fourth quarter of this year.
An additional 1,070 rooms will be added to the hotel group's pipeline in London, Birmingham, Manchester and Bristol this year.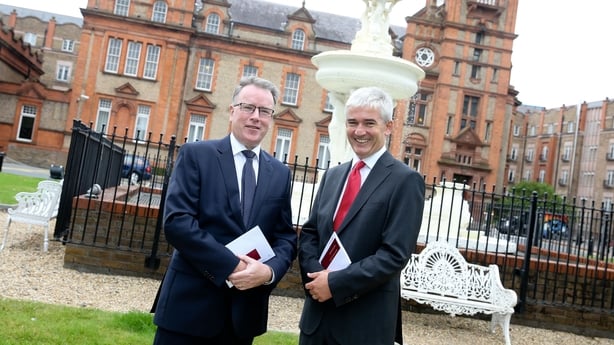 Dalata said that with continued expansion across its regions and strong market dynamics, its outlook remains positive.
On the reduced VAT rate for the hospitality sector, Dalata said the rate had been hugely positive for the hotel industry as a whole.
"However, should the rate increase from 9% to 13.5%, we estimate this could reduce group revenue by up to 2% for a full trading year," the company added.
Pat McCann, Dalata Group CEO, said that 2018 has been very positive to date for the company through a combination of strong earnings growth and the opening of a significant number of new hotel rooms.
"We are on track to meet our target of announcing an additional 1,200 rooms to our pipeline. I am looking forward to the remainder of 2018 when we will strive to ensure that the strong momentum of the first eight months continues as well as being fully prepared for 2019 and the years beyond," the CEO added.
Shares in the company were lower in Dublin trade today.