Following a ballot by the Irish Air Line Pilots' Association, Ryanair pilots are to engage in a 24-hour strike next Thursday, 12 July.
Pilot unions say they will notify the airline of further stoppages in due course and remain available for engagement.
The stoppage is scheduled during the peak period of summer travel and Ryanair has said it will only notify affected customers next Tuesday - two days before the planned strike.
The airline also said Ireland accounts for fewer than 7% of Ryanair flights, and that 93% of the airline's customers will be unaffected by the action.
The industrial action may or may not go ahead as planned - there could be a last-minute deal between the airline and the union to stop any disruption.
But, if the strike does go ahead, here's what you need to know...
How many passengers are likely to be affected?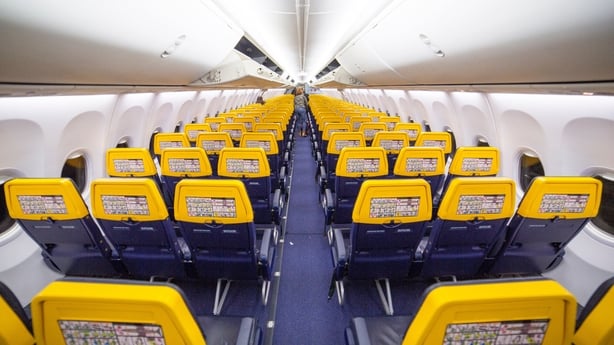 July is one of the busiest months for air travel and the vast majority of flights next Thursday are very likely yo be at capacity.
This will leave around 42,000 passengers inconvenienced in the event of a strike - 21,000 coming into Ireland and 21,000 more departing the country.
This may sound like a significant disruption, but in the world of Ryanair and aviation it's not actually that huge.
For example, Ryanair said air traffic control strikes left more than 210,000 passengers facing flight cancellations last month.
It said more than 1,100 flights were cancelled for the second month running due to air traffic control strikes over four weekends in June, as well as staff shortages in the UK, Germany and France.
So, the c. 42,000 passengers we're talking about next Thursday is relatively small to the airline in comparison.
What rights do you have if your flight is cancelled because of a strike?
When you book a flight with an airline, there is an implied contract that the airline is responsible to transport you from one specific destination to another.
---
In the EU, in the event of your flight being cancelled due to a strike your airline is obliged to:
- accommodate you on another flight on the same route as soon as possible
- or give you a refund of your flight costs if you prefer
---
But, Editor at Travel Extra Eoghan Corry says that for most intending passengers, "the idea of a refund is nowhere near satisfactory as they would have booked their summer flights months ago and the refund amount would not be much help in booking a new trip as the cost of flights is considerably higher when booking at short notice".
According to the aviation regulator, in the event of a cancellation, passengers must "also be offered care and assistance free of charge while waiting for their rerouted flight – specifically, meals and refreshments in reasonable relation to the waiting time, hotel accommodation in cases where an overnight stay becomes necessary, transport between the airport and place of accommodation and two telephone calls, emails."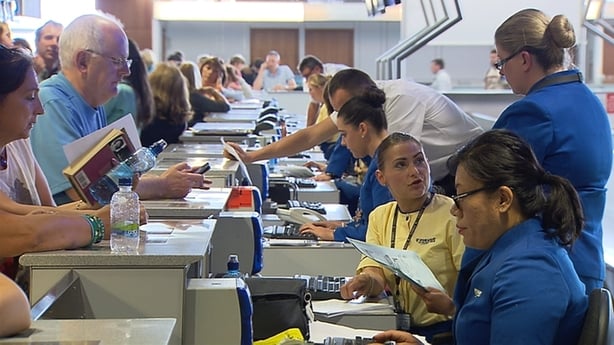 Amid a raft of flight cancellations last autumn Ryanair also managed to re-book many affected customers on other airlines in order to minimise travel disruption.
This was a big break with tradition for the carrier, which previously was resolute in not re-booking intending passengers on competitor airlines, but Ryanair has set a precedent by doing so last autumn.
Eoghan Corry adds that "intending Ryanair passengers who re-booked themselves in the previous disruption were reimbursed by the airline and there weren't really any issues unless they booked fancy business class".
His advice is for customers to wait for Ryanair to communicate any offers to them and accept them "if they are reasonable, because it's a very risky strategy to book yourself and look for reimbursement later".
Can I claim compensation from the airline?
When it comes to making a compensation claim against a carrier over a cancelled flight, a strike situation is a "get-out clause for airlines", according to Eoghan Corry.
"Airlines will fly you as soon as possible to your destination following a tech failure, strike, or weather event" but, he says, there is no automatic obligation on the airline to pay passengers compensation in such a scenario.
"Making a claim against an airline over a flight cancellation due to a strike is a grey area."
He says in some cases such a claim will be upheld, but not always.
The Travel Extra Editor added that the "one-stop shop" for compensation claims against airlines is the Commission for Aviation Regulation.
Whether or not a claim is valid will be decided by the Commission, but passengers can still pursue claims through the courts if they have no luck with the aviation regulator.
How likely is it that my flight on 12 July will be cancelled?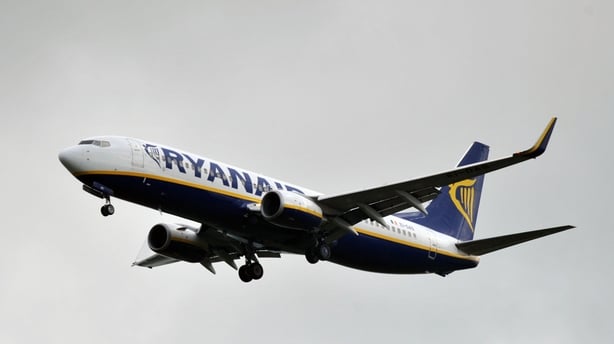 Around 100 Ryanair pilots are scheduled to strike on Thursday 12 July, but there airline has around 4,000 more pilots working for it across Europe.
Many of them are staff and others are contractors and, as Eoghan Corry points out, Ryanair has previously moved pilots around its network to address industrial action and avoid large travel disruptions.
The airline does not tend to allow its schedule to be disrupted by unions.
"This has already happened. In Italy, there was little or not disruption to Ryanair flights following a pilot strike when the airline brought in pilots from its other bases across Europe - but this was only a small strike.
"Ryanair is more than 80% likely to fly in pilots from other bases and use contracted pilots" to offset any strike action."
Mr Corry also believes Ryanair "has a plan" and the fact the airline only plans to notify affected passengers if their flight has been cancelled next Tuesday (two days before the planned action) demonstrates this.
Also, resolving a strike in the small hours before the action is supposed to begin has become somewhat of a tradition in the aviation sector.
At this particular stage, according to Mr Corry, unions are generally happy to reach an agreement because they have created a degree of uncertainty for the airline, which is likely to harm bookings in the short-term, and there is also an immediate financial hit to the company.
His conclusion is there will be "minimum disruption and customers shouldn't panic".
A 'summer of antagonism and strike threats'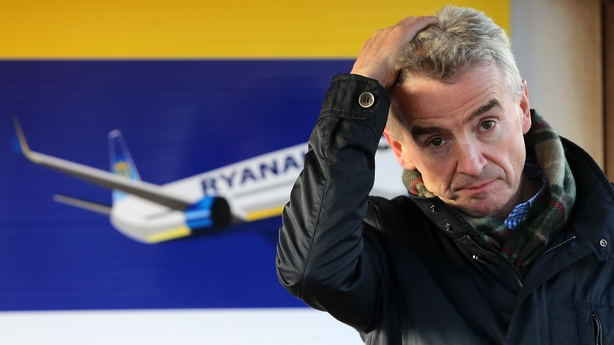 The European Cockpit Association has never managed to put together a united front on anything when it comes to Ryanair, but this industrial unrest at Ryanair has changed all that.
Ryanair has a distinct, unique pan-European business model and this in turn has led to the creation of a pan-European model in the trade union movement.
The Irish airline managed to hold out against the influence of unions for more than three decades.
It pays its pilots more money than its rivals, which had previously discouraged union participation.
For example, "Ryanair pilots earn on average around €20,000 more than their counterparts at Aer Lingus and they have superior rostering conditions," according to Eoghan Corry.
Now that Irish pilots have voted to strike, it is likely other unions across Europe will be watching the situation closely, with more possible actions against the airline in other countries coming down the line.
"The old Ryanair would have been very hard-nosed in response to union action, but the new Ryanair may not be so hard-nosed in response to this."
Despite this, Eoghan Corry says we could be in store for a "summer of antagonism and strike threats" and "uncertainty is a weapon that will be used against passengers".
---
Comment via Twitter: @AengusCox