The Irish Fiscal Advisory Council has said the Government should not increase spending in the next Budget by any more than €3.5 billion.
The council also said the overheating risk to the economy from an increase in housebuilding is such that the Government should take any higher than expected revenues from housebuilding activity and put them into a rainy day fund.
In its latest assessment of the State's fiscal position, IFAC said improvements on the budgetary front have stalled since 2015.
This is despite a strong cyclical recovery in the economy, and several favourable tailwinds, notably the ECB's low interest rate policy.
It said: "While the economy has experienced a strong recovery, this has not translated into any notable improvement in the underlying budget balance."
IFAC said Government spending, excluding interest payments, has gone up roughly in line with "buoyant cyclical tax revenues" since 2015.
We need your consent to load this rte-player contentWe use rte-player to manage extra content that can set cookies on your device and collect data about your activity. Please review their details and accept them to load the content.Manage Preferences

Any improvement to the deficit has come about because of the falling interest charge on the State's debt - a situation that is likely to go into reverse soon. 
It argued that "there is no case for additional fiscal stimulus beyond existing plans" as set out in the Stability Programme Update, which was published in April. 
IFAC said an appropriate policy for next year would be to increase spending in line with the economy's long-term potential growth rate of about 3.25% per annum.
This translates into an implied limit on spending increases and/or tax cuts of €3.5 billion.
Because of previously announced commitments and a sharp increase in capital spending, this effectively leaves very little scope for new action in October's Budget, without tax increases or the reallocation of funds away from existing programmes.
It also said improving the budget balance by more than the Government intended to would be appropriate, given the strong economic conditions and the risk of overheating that already exists.
In particular, it wants the Government to go further in debt reduction, saying any unexpected revenue gains should go to paying down debt.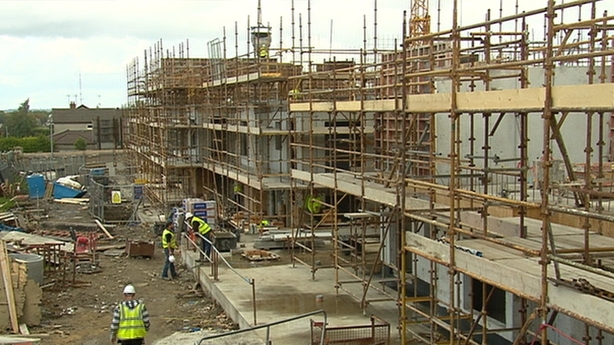 At the very least, it argued that revenues arising from a faster than anticipated recovery in housing construction should be used to build buffers against the next downturn, either through paying down debt or putting them aside in the rainy day fund.
It said the Government was correct to focus on the "right" budgetary stance, and being prepared to be more cautious than the fiscal rules allow.
In other words, it should not spend everything it could spend just because the fiscal rules allow it.
But it was critical of the Department of Finance for not continuing to make five-year Budget projections, saying this worked against medium-term budgeting.
It also said "sensible policy tools" such as a rainy day fund and a medium-term debt target were only "half formed", and needed more development.
IFAC Chairman Seamus Coffey has said "there's no huge threat at present, but we do see risks over the medium-term."
He said on RTÉ's Morning Ireland that these potential threats include Brexit, a consistently changing US trade policy which may impact on goods manufactured in Ireland and exported to the US, and any changes to the international tax environment which currently benefits us.
He said if there is any opportunity to build up buffers to deal with that, then now is the time to do that.
He said "finally after maybe ten or 11 years, the Government is now running close to a balanced budget. So given the position there, given the strength of the economy, in our view, the view of the Fiscal Council now is a time to look at a stable pact for Government spending."
Separately, IFAC has published a paper on how a rainy day fund of €8 billion could be deployed over a 12-year economic cycle to counter overheating in the upturn, and austerity budgeting in the downturn phases.
Given the increased reliance on corporate income tax - and the fact that 40% of that tax is paid by just ten companies - the Fiscal Council tries to model the effect of one of those big foreign owned multinational companies leaving the Irish market, either through business failure or changes to the international tax regime.
Such a corporate loss to the economy would reduce Government tax revenues by about €330m a year - close to half a percent of total 2016 tax revenue.
Such an exit would reduce the Gross Value Added in the economy by about 1.9% points. There would be further losses due to higher unemployment, loss of VAT from lower consumption and reskilling costs.