This week the rapidly escalating controversy at Independent News & Media spilled over into the political arena and put a Government minister on the ropes.
It also emerged in court that businessman Denis O'Brien, who has been the centre of attention in developments, wrote a strongly worded letter to the State's corporate watchdog Ian Drennan saying he would hold him personally responsible for what he claims are damaging media leaks. The claim is denied by Mr Drennan.
So what is the controversy about?
Denis O'Brien is the largest shareholder in the country's biggest newspaper publisher Independent News & Media. Over the past 12 months the company has been under investigation by Ian Drennan, the State's corporate watchdog.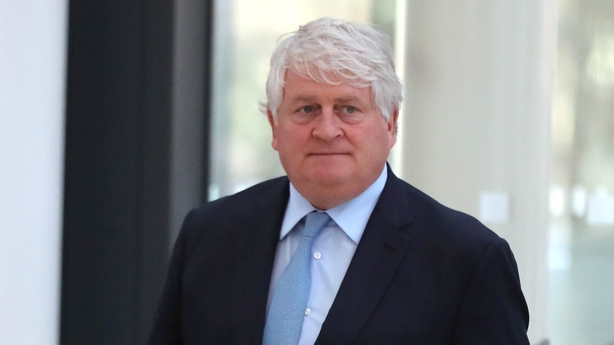 That investigation was prompted by a whistleblower disclosure made by INM's former chief executive Robert Pitt who left the company last year.
This week Mr Drennan's barrister told the High Court there were concerns that INM has been run in an "unlawful manner".
Now Mr Drennan wants approval to appoint two inspectors with special powers to investigate further. He has submitted documents to the court, some of which have already leaked, revealing very serious allegations.
A central figure in the controversy is Leslie Buckley, a representative of Mr O'Brien, who was chairman of INM until last month.
Mr Buckley said he will "robustly defend" every allegation, which he said made '"most serious and damaging" claims in relation to his tenure as chairman of INM.
Data breach allegation
Ian Drennan's barrister told the High Court a company beneficially owned by Denis O'Brien had paid for the interrogation of data which was removed from INM in 2014. That information included emails to and from the company, and digital files such as attachments.
INM in a statement last week said that back-up tapes were provided to a third party service provider "under the instruction" of Leslie Buckley.
Information related to 19 people was searched including journalists, former executives, barristers and public relations executives. The board of the company did not become aware of the full extent of the alleged data breach until last year.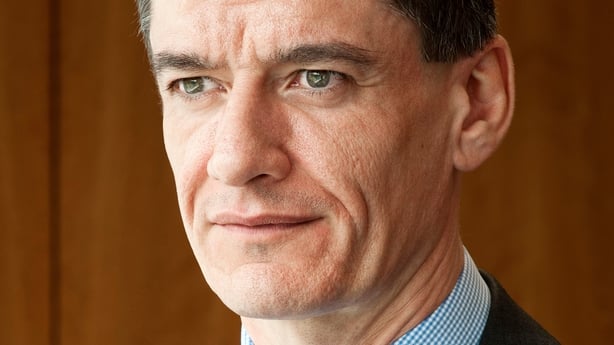 Newstalk row
A further allegation is that there was pressure on INM to buy Newstalk at an inflated price. The radio station is owned by Denis O'Brien.
In the High Court, Mr Drennan's barrister said there was a concern that the transaction, proposed by Leslie Buckley, would have been "commercially disadvantageous to INM but commercially advantageous to Mr O'Brien."
The deal never proceeded.
Minister on the ropes
The Irish Times reported further details from Mr Drennan's court documents this week. These showed Leslie Buckley was given advance notice that the Communications Minister Denis Naughten was planning to refer an acquisition by INM to the Broadcasting Authority of Ireland.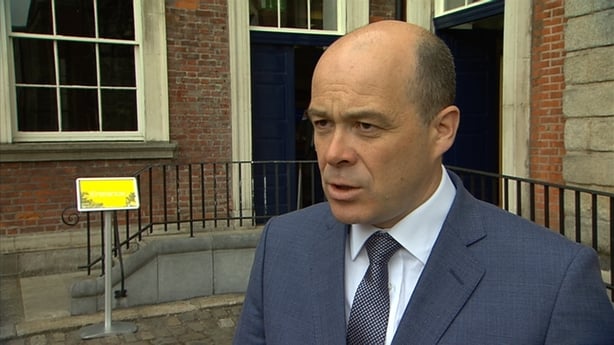 INM proposed buying regional newspaper group called Celtic Media in 2016. The deal, which ultimately never proceeded, had been approved on competition grounds by the Competition and Consumer Protection Commission.
However, the Minister had powers to refer it to the Broadcasting Authority of Ireland to test if it raised media ownership concerns.
In November 2016, Eoghan Ó Neachtain, a former government press secretary with Fianna Fáil, who later did public relations work for INM, rang Denis Naughten. The Minister told him he "was likely" to refer the acquisition to the Broadcasting Authority, but he would be guided by his officials.
Mr Ó Neachtain's information was passed on to Mr Buckley. The phone call occurred two months before the Minister publicly announced he would refer the deal.
The issue here is that INM's shares are listed on the stock market. Mr Buckley was in receipt of information which potentially could have had a bearing on the company's share price.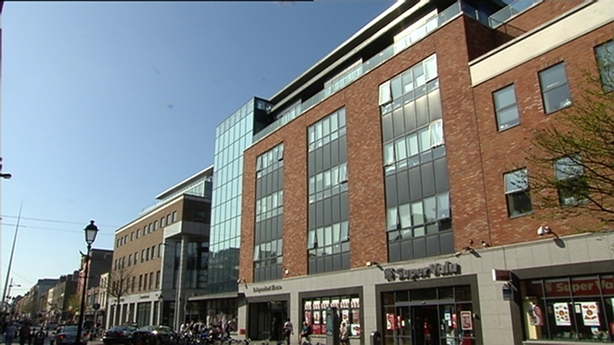 Professor Niamh Brennan of UCD told RTÉ News: "It appears the lobbying firm passed information to the chairman of the board. A fundamental principal of good governance is confidentiality. But confidentiality did not take place, in the sense one shareholder was notified of this. And if you have a publicly listed company a fundamental principal is fair disclosure and all shareholders should have equal access to information."
Denis O'Brien's reaction
Denis O'Brien wrote a letter to the corporate watchdog Ian Drennan castigating him for allegedly leaking damaging information. Mr O'Brien said that he been subjected to extraordinary levels of media coverage which had suggested wrongdoing.
He suggested that Mr Drennan or his office had facilitated media access to court documents in the full knowledge that there would be a "frenzy".
The businessman's letter to Mr Drennan was read out in court last Monday.
Denis O'Brien added: "I intend to hold you fully and personally responsible for all the alleged leaking."
Mr Drennan's barrister denied that he had been the source of the leaks and that information only emerged in the media after INM was served court documents.
Next week the High Court will consider how to handle the circulation of Mr Drennan's affidavit.