It is complicated, involves the biggest names in Irish business and raises significant governance issues.
The unfolding developments at Independent News & Media this week are part of a serious boardroom dispute which emerged in 2016 when Robert Pitt, the company's then chief executive, made a complaint to the State's corporate enforcement agency.
Mr Pitt, who came from the retail industry, replaced Gavin O'Reilly who stood down in 2012.
Independent News & Media's largest shareholder is Denis O'Brien, who also owns radio station group Communicorp.
Denis O'Brien was represented on the INM board by Leslie Buckley who acted as chairman until he stood down last month.
Robert Pitt had a significant dispute with Leslie Buckley about a proposed takeover of Newstalk, which is part of Denis O'Brien's radio group.
The disagreement revolved around how much INM might pay for Newstalk. Leslie Buckley had a valuation far in excess of the price which Robert Pitt was prepared to pay, after obtaining separate analysis which showed a much lower figure.
The dispute led to a public breakdown in relations between the two men. Robert Pitt abstained in the vote to have Leslie Buckley reappointed as chairman at the company's AGM last August.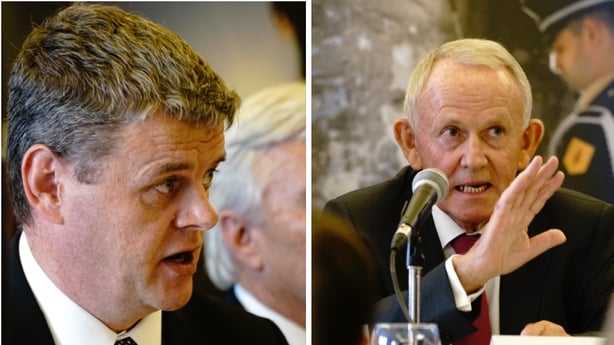 When Robert Pitt made his complaint as a whistleblower, which is also known as a protected disclosure, to Director of Corporate Enforcement Ian Drennan it triggered an investigation.
Last month it became clear that Ian Drennan had identified issues which gave him cause for serious concerns.
He is now applying to the High Court to have inspectors appointed to INM.
This is a significant and highly unusual step. The last time inspectors were appointed occurred ten years ago, when an inspector was appointed to investigate business services group DCC following an insider trading case.
Ian Drennan has prepared an affidavit which is more than 200 pages long in support of his application due before the High Court on April 16th.
A controversial part of his affidavit is an alleged data breach at INM which emerged this week.
Ian Drennan's affidavit alleged that 19 people, including some well-known journalists, were named on an excel spreadsheet of individuals who may have had their data searched.
The alleged breach reportedly occurred in 2014 and involved information from INM being allegedly accessed by external companies.
Among the 19 individuals were Sunday Independent journalists Brendan O'Connor and Maeve Sheehan, and former Irish Independent journalist Sam Smyth.
Also featured were former INM chairman, the late James Osbourne, former CEO Vincent Crowley, former chief executive of its Irish division Joe Webb and former head of corporate affairs Karl Brophy.
Mandy Scott, a former personal assistant at INM, who had access to the email accounts of Gavin O'Reilly, Karl Brophy and Tony O'Reilly senior, also featured on the list.
Two barristers who acted for the Moriarty Tribunal, Gerry Healy and Jacqueline O'Brien, were also named.
The Tribunal investigated the award of the second mobile phone licence by the State to Esat Digifone, a company chaired by Denis O'Brien.
Denis O'Brien has not commented on the issue.
However, yesterday Leslie Buckley said he was "appalled at the widespread sharing" of court documents containing the "most serious allegations relating to my tenure as chairman of INM".
He said he would continue to fully co-operate with the investigation by the director of corporate enforcement.
He added he would "robustly defend my position against each and every allegation."
INM is preparing a response to Ian Drennan's affidavit.
INM informed Data Protection Commissioner Helen Dixon about the alleged breach and she is to set in train an investigation.
The National Union of Journalists and the Press Ombudsman have raised serious concerns about the allegations that outside companies may have had access to confidential information involving journalists.
Attention will turn now to the High Court to see if Judge Peter Kelly will sanction the appointment of inspectors to INM.