Germany's jobless total fell more than expected in February and employment hit a record high in January, data showed today.
The new figures underline the strength of a labour market that is fuelling a consumption-led upswing in Europe's biggest economy.
Data published by the Federal Labour Office showed the seasonally adjusted jobless total dropped by 22,000 to 2.393 million. That was way more than the predicted drop of 15,000 forecast in a Reuters poll.
The country's unemployment rate was unchanged at 5.4% in February, the lowest level since German reunification in 1990, the Office said.
"The good labour market developments are continuing in February," said Detlef Scheele, head of the Labour Office.
He added that employment within the scope of social insurance rose further and firms continued to look for more staff.
The solid labour market is likely to continue supporting a consumption-led growth cycle in Germany where a rebound in exports and increased company investments have recently kicked in as additional growth drivers.
In a further positive sign, seasonally adjusted employment as measured by the International Labour Organisation climbed to a record 44.54 million in January.
Household spending has become the main source of Germany's economic expansion as record-high employment, increased job security, above-inflation pay hikes and low borrowing costs all help open shoppers' wallets.
However, a sentiment survey by the GfK institute also showed today that the cheerful mood among shoppers darkened slightly heading into March, suggesting political concerns could be weighing on household spending.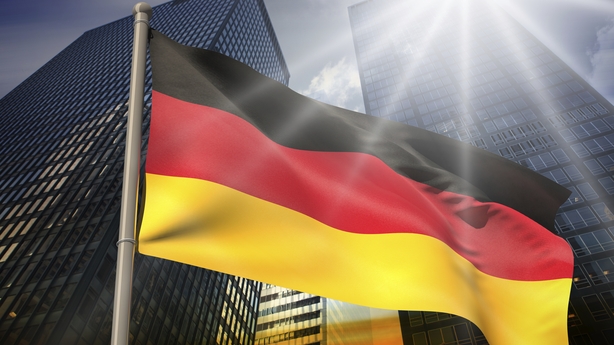 GfK's consumer sentiment indicator, which is based on a survey of around 2,000 Germans, slipped to 10.8 points going into March from 11 in February, which was the highest level since 2001.
The March reading compared with a Reuters consensus forecast for the index to edge down to 10.9.
GfK researcher Rolf Buerkl pointed to the political uncertainty since last year's inconclusive federal election as a factor behind the drop in all three components of the indicator.
"The political turbulence surrounding the formation of a stable, viable government in Berlin may have unsettled consumers," Buerkl said.
"Despite this setback, consumer optimism among German citizens remains high," Buerkl added.
The GfK survey was conducted from January 26 to February 9, mainly during ongoing coalition talks between Chancellor Angela Merkel's conservatives and the Social Democrats (SPD), which resulted in an agreement on February 7.
The GfK data followed other sentiment surveys that showed German business morale deteriorated more than expected in February as a stronger euro clouded the outlook of exporters and investor morale also fell.
The DIHK Chambers of Industry and Commerce expects the German economy to grow by 2.7% this year, which would be the strongest pace since 2011.