Plans by Ulster Bank and Permanent TSB to sell 25,000 mortgages to so-called vulture funds have raised lots of questions.
Bankers are eager to point out the wave of disposals is being driven by requirements from the European Central Bank for lenders to reduce their number of loans in arrears.
But selling mortgages is not new.
In 2014 the former Irish Nationwide, under the control of the State, offloaded 13,000 home loans to so-called vulture funds.
Foreign banks Danske and Bank of Scotland Ireland, which rapidly pulled out of Ireland during the financial crisis, sold thousands of home loans too.
Many customers who are not in arrears experience little difference when their loan is bought by a fund.
However, for the thousands who are behind on repayments it is a different story.
Many are dragged through the courts as the new owners of the loans seek to recoup as much as they can.
In an environment of rapidly escalating house prices there is a bigger incentive for funds to rapidly move on defaulting homeowners.
In some circumstances after years of relentless pressure some customers have managed to cut a deal.
It is worth considering whether vulture funds are evil? And whether Irish authorities should have shunned such investors?
Despite chest-thumping statements from some politicians this week, the reality is that Ireland has been using foreign funds to clean up the mess left by the financial collapse for years.
When the National Assets Management Agency (Nama) acquired the loans after Irish bankers had recklessly over-lent to developers it left the State searching for a solution.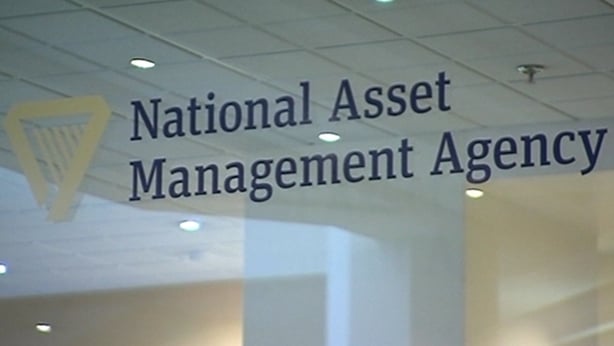 The EU-IMF bailout stipulated that the State had to sell €30 billion of loans acquired by Nama. Foreign funds were the only ones who could soak up massive assets rapidly.
Nama moved from being a source of worry to becoming a good example of how to resolve a banking crisis. Part of its success was due to vulture funds being willing to buy commercial property loans.
Many developers, such as Cork's Michael O'Flynn, fought with the buyers who took control of their borrowings.
But it is one thing for a developer to lose an office block or hotel - it is entirely different for a family to be evicted in the midst of a homelessness crisis.
Now Ireland's banks are looking to the vulture funds to help them out of a mess.
Among the Irish banks Permanent TSB has the most acute problem.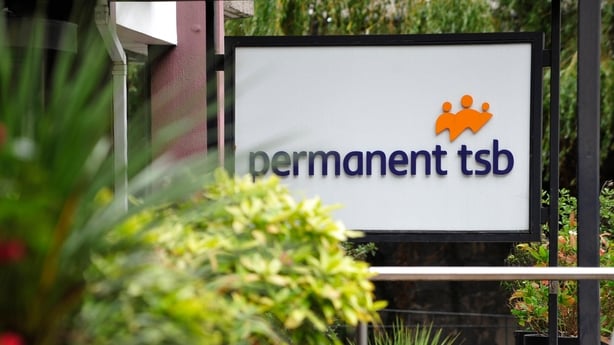 Its level of loans in arrears at 28% are completely out of kilter with competitors and five times higher than the European average. At Ulster Bank the figure is 16%.
One of the reasons Permanent TSB has to sell the loans is that it over lent during the boom and has been very poor at sorting out the mess.
But tightening the restrictions to stop vulture funds from buying has significant potential downsides.
Permanent TSB is planning to sell €3.7bn of loans and is likely to offload them at a €400m discount.
If the vulture funds don't buy the mortgages the discount could be much higher and therefore the cost could be bigger.
In effect this is detrimental to the taxpayer because Permanent TSB is 75% State owned.
There is a danger that a larger than expected discount could force other Irish banks to increase the money they set aside to cover losses on loans which they sell.
It is true that for some mortgage holders, whose situation is irretrievable, dealing with a vulture fund will bring forward the day of reckoning. Unfortunately, that day was going to arrive sooner or later.
Permanent TSB has been quick to highlight that some people whose loans are in arrears haven't paid their mortgages for seven years.
Tellingly, the bank hasn't quantified how many are in that category. Many suspect the number of egregious cases is a small minority.
What the bank has been less enthusiastic to highlight is the numbers who have been abiding by the terms of restructuring arrangements but whose loans will also be sold as part of the portfolio of non-performing mortgages.
Permanent TSB has 6,288 split mortgages. These are situations where customers pay a portion of the loan while the other part is on ice.
Sinn Fein's finance spokesman Pearse Doherty has pointed out that these borrowers could be very vulnerable.
He argues many split loans are subject to reviews and foreign buyers are likely to request mortgage holders pay the full amount. If they can't pay the full amount they could face enforcement proceedings.
It is also unfair that customers who made efforts to reach agreements with banks and kept up to date on repayments will have loans sold to vulture funds as part of batch of mortgages in arrears.
KBC Bank's CEO Wim Verbraeken has called on the European Central Bank to ease the pressure and not to classify restructured loans as non-performing.
Unfortunately it looks as if this group of borrowers could become collateral damage as the mass sale of mortgages gets underway.
Comment via twitter @davidmurphyRTE