The euro surged above $1.21 to a three-year high today on bets the European Central Bank is getting ready to wind down its huge monetary stimulus.
The gains also came after German Chancellor Angela Merkel reached a deal that should lead to the formation of a "grand coalition" government.
The euro had already jumped yesterday, after ECB policymakers said in minutes of the bank's December meeting that they could revisit their communication stance in early 2018.
It added to those gains today, rising 0.95% by 6.30pm to as high as $1.2145 - its strongest since December 31, 2014.
The euro was given a further leg up after Merkel's conservatives and the Social Democrats agreed to a blueprint for formal coalition negotiations, raising prospects of an end to months of political uncertainty in Germany, Europe's biggest economy.
But analysts said the main driver for the euro was still the ECB minutes.
The euro is on track for a more than 1.5% rise since Thursday - its strongest two-day performance since August.
Hit by the strong euro, the dollar index - which measures the US currency against a basket of six major rivals - slipped 0.6% to its weakest in four months, at 91.308.
The dollar was also pressured by data this week which that showed US producer prices fell for the first time in nearly one and a half years in December, which could temper expectations that inflation will accelerate in 2018.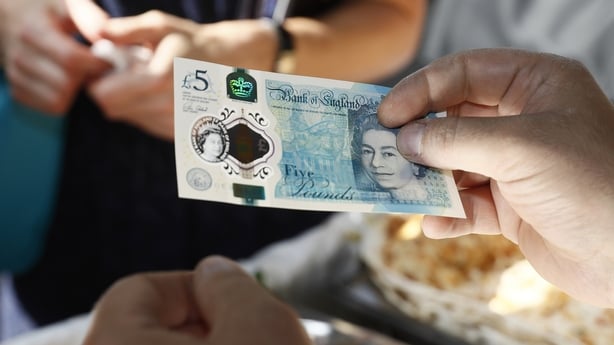 Meanwhile, sterling today rocketed to its highest level against the dollar since the vote to leave the European Union in mid-2016, after a report that the Netherlands and Spain were open to a softer Brexit deal for Britain.
The pound traded up more than 1% on the day at $1.3691, its highest since June 24, 2016, when the pound plunged after Britain voted to quit the EU.
The gains came after Bloomberg reported that the Spanish and Dutch foreign ministers had agreed to work together for a Brexit agreement that maintains close ties between the EU and Britain.
But sterling struggled to hold on to the gains, falling back to $1.3659 this afternoon. That left it around the same levels it was trading at before the report.
And bitcoin was up 5.7% at $14,000 on the Luxembourg-based Bitstamp exchange today.
It skidded over 11% in the previous session after the government of South Korea, a crucial source of global demand for cryptocurrency, said it was considering a plan to ban cryptocurrency trading.