The US economy grew faster than initially thought in the third quarter, notching its quickest pace in three years, new figures show today.
Today's figures showed that increases in business investment in inventories and equipment offset a moderation in consumer spending.
US gross domestic product expanded at a 3.3% annual rate in the third quarter, with growth also boosted by a rebound in government spending, the Commerce Department said in its second GDP estimate today.
That was the fastest pace since the third quarter of 2014 and a pickup from the second quarter's 3.1% rate.
The US economy was previously reported to have grown at a 3% pace in the three months from July to September.
It was the first time since 2014 that the economy experienced growth of 3% or more for two quarters in a row.
Economists polled by Reuters had expected that third-quarter GDP growth would be raised to a 3.2% rate.
The brisk growth pace strengthens the case for the Federal Reserve to raise interest rates next month. The Fed has increased borrowing costs twice this year.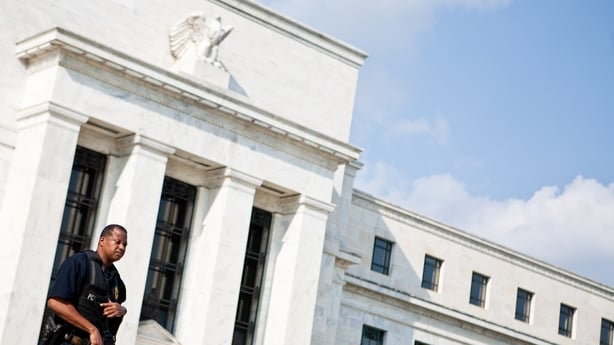 The US economic recovery since the 2007-2009 recession is now in its eighth year and showing little signs of fatigue.
The economy is being powered by a tightening labour market, which has largely maintained a strong performance that started during former President Barack Obama's first term.
Economists see a modest boost to growth from efforts by President Donald Trump and his fellow Republicans in Congress to push through a broad package of tax cuts, including slashing the corporate income tax rate to 20% from 35%.
Trump wants lower taxes to lift annual GDP growth to 3%on a sustained basis. The fiscal stimulus would, however, come when the economy is at full employment.
Today's figures showed that US businesses accumulated inventories at a $39 billion pace in the third quarter, instead of the previously reported $35.8 billion rate. That suggests inventories could be a drag on growth in the fourth quarter.
Data this week showed a drop in wholesale and retail inventories in October, leading economists to slash their fourth-quarter GDP growth estimates.
Growth in consumer spending, which accounts for more than two-thirds of the US economy, was revised down to a 2.3% rate in the third quarter from the previously reported 2.4% pace.
Consumer spending had increased at a robust 3.3% rate in the second quarter.
The deceleration in consumer spending likely reflects the impact of Hurricanes Harvey and Irma, which struck Texas and Florida during the quarter.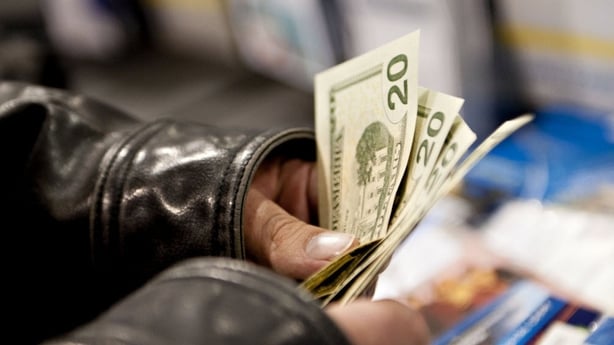 Spending also is being constrained by sluggish wage growth, which is forcing households to dip into their savings to fund purchases.
The saving rate was lowered to 3.3% in the third quarter from the previously reported 3.4%.
Economists say savings cannot drive consumer spending indefinitely, which has left many to expect quarterly GDP growth to slow.
Growth in business investment in equipment was raised to a 10.4% pace, the fastest growth pace in three years, from the previously reported 8.6% rate. Business spending has been buoyed by expectations of hefty corporate tax cuts.
Growth in US government spending was raised to a 0.4% rate.
Government outlays were previously reported to have declined at a 0.1% pace in the third quarter, which means that government spending had contracted for two consecutive quarters.