The ability of people to buy homes is always a hot topic. Prices are rising at a rapid clip of 12.8% nationally.
The median price across Ireland is €235,000. It is €340,000 in the capital.
On Tuesday the Central Bank will publish its annual review of the restrictions that govern how much people can borrow to buy a home.
This is important, because the measures are designed to act as a handbrake when the mortgage market is getting out of control.
It is a tricky decision for the Governor of the Central Bank Philip Lane.
The rules say that first-time buyers need a 10% deposit and can only borrow a mortgage that is up to three and half times their incomes.
Other borrowers need a 20% deposit and buy-to-let investors need to stump up 30%.
Philip Lane will face criticism if he makes any significant adjustment.
Tightening the restrictions will put more pressure on home buyers, many of whom are struggling to save the required deposit in a climate of rising rents.
Loosening the rules could add fuel to the fire of rising house prices.
But his fundamental concern will be whether the banks are overexposed to the housing market and whether they could withstand a property downturn.
One study from the Central Bank analysed information from the first half of 2016.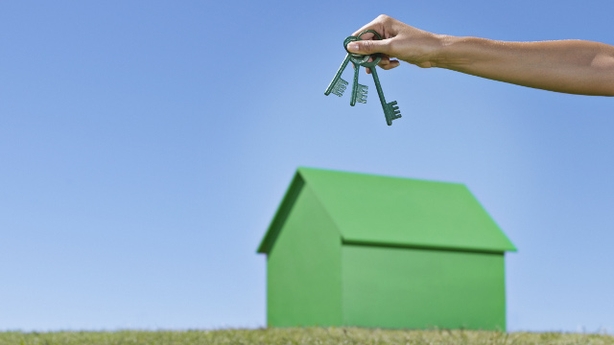 It showed first-time buyers purchased homes with an average deposit of just over 20% and borrowed 2.9 times their incomes in the first half of 2016.
Central Bank sources say the Governor will look exclusively at the data and politics won't be a factor in his judgement.
But that is Prof Lane's key weakness.
He suffered a credibility setback when Finance Minister Paschal Donohoe dragged the country's bankers into the Department of Finance last month over the tracker mortgage scandal.
Prof Lane's job as Central Bank Governor is to put manners on bankers, particularly when they have behaved badly.
Paschal Donohoe stepped into Prof Lane's shoes when there was public uproar about bankers wrongly moving borrowers from low-interest tracker loans.
That very public intervention seems to have brought some bankers to their senses.
The new Bank of Ireland CEO Francesca McDonagh is to put a further 6,000 mortgage holders back on trackers.
On Tuesday when Philip Lane revisits the rules regarding how much home buyers can borrow, he will have an opportunity to outline his latest thinking on the mortgage market.
On the basis of economic analysis he is unlikely to make a major alteration to existing restrictions.
What he won't be saying is that it is a politically savvy decision too.
---
Comment via Twitter: @davidmurphyRTE