Haven Mortgages, a subsidiary of AIB, has announced a cut in its standard variable mortgage rates.
This is the company's fifth rate reduction in three years.
Haven is also cutting its fixed rates with one to three year fixed rates reduced to 3.2%, while the four and five year fixed rates now stand at 3.3%.
The fixed rate changes will come into effect from tomorrow, while the new business variable rates will apply from October 18.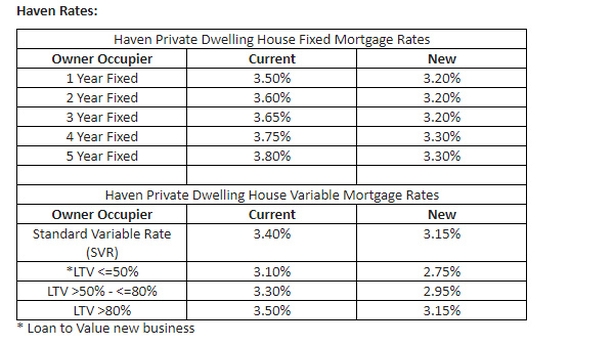 Haven said that based on a mortgage of €200,000, standard variable rate mortgage customers over the last three years have saved about €1,500 a year due to the reductions.