Euro zone inflation undershot expectations in September, the latest Eurostat data showed today.
The figure highlighted the fact that price growth remained week and supported the European Central Bank's case for only gradual removal of stimulus.
Inflation in the euro zone held steady at 1.5% this month, missing expectations for 1.6% and trending well below the ECB's target of almost 2%.
With inflation heading lower in the coming months, likely bottoming out below 1% early next year, the ECB is in a difficult spot: strong economic growth would warrant policy tightening but weak consumer prices call for continued stimulus.
The likely compromise is a small reduction in asset buys from next year, accompanied by a pledge to keep monetary policy easy for even longer.
Indeed, the ECB is due to decide in late October on policy for next year with rate setters pointing to recalibration.
This suggested that only small changes are coming and the bank will may not even point to the eventual end of asset buys.
Underlying inflation, holding steady at 1.3% last month, is also a worry for policymakers as there is hardly any price pressure in the pipeline.
The ECB expects inflation to drop possibly as low at 0.8% early next year, mostly on base effect, before rising to 1.4% by the end of the year, its projections show.
The ECB's problem is that while the bloc has created over 7 million jobs since the worst days of its crisis, slack in the labour market remains large, keeping a lid on wages and ultimately inflation.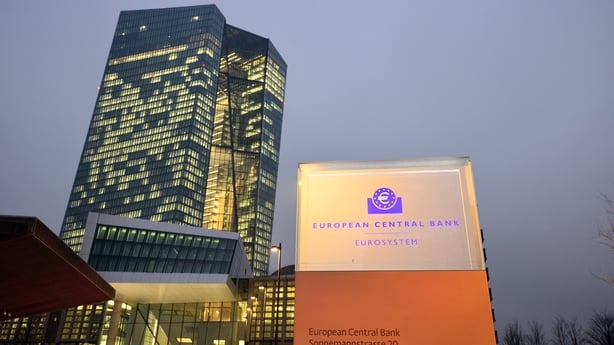 The euro's 12% rise against the dollar could also pull down prices, particularly for imported industrial goods, which could then feed into core inflation, or inflation excluding volatile food and fuel prices.
Looking to keep borrowing costs low and encourage spending, the ECB has bought over €2 trillion worth of bonds in the past two and a half years, mirroring similar asset buying schemes by the US Federal Reserve or the Bank of Japan.
But inflation has responded slower than policymakers had hoped even just a few months ago indicating that the bank has either lost some control over inflation or that hidden slack in the economy is bigger than thought.
The bank has undershot its target for nearly five years and expects to miss at least until the end of the decade.
Markets are even more pessimistic with longer-term forecasts suggesting a miss well into the next decade.