Business activity in the euro zone stayed robust in August as it outpaced Britain as the UK economy becomes increasingly bogged down by Brexit worries and lost momentum.
Growth in the euro zone slowed only marginally from the blistering pace set in the spring, according to a Purchasing Managers' Index.
An equivalent reading for Britain was the lowest since last September, shortly after the referendum vote to leave the European Union.
IHS Markit's Final Composite PMI for the euro zone held steady at 55.7 in August, slightly below an earlier flash estimate of 55.8.
It has been above the 50-mark that separates growth from contraction since mid-2013.
The services PMI fell to a seven-month low of 54.7 from July's 55.4 but was still one of the best growth rates in over six years. Similarly, while the new business index fell, it remained above its long-run trend.
The PMI for Britain's dominant service industry fell to 53.2 in August from July's 53.8, below the median forecast of 53.5 in a Reuters poll.
Today's data suggested that euro zone and Britain's economic growth paths are diverging.
The euro zone reading points to third quarter GDP expansion of 0.6%, IHS Markit said, matching second quarter growth and faster than the 0.4% predicted in a Reuters poll last month.
Britain, which initially withstood the shock of the June 2016 Brexit vote before slowing sharply in early 2017, has outpaced the bloc's economies over two-thirds of the time since recovery from the financial crisis began.
But rising inflation and weak wage growth has curtailed household spending and it is expected to grow just half the euro zone's rate this quarter, 0.3%, then maintain that lacklustre pace up to the middle of next year.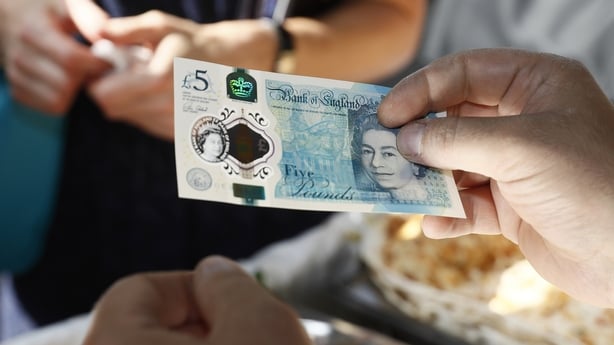 UK shoppers increased spending in August at the fastest pace so far in 2017, excluding a surge in April caused by the Easter holiday, but there is little sign yet that a squeeze on spending is easing, retailers said today.
Non-food sales remain at levels seen two years ago and separately, credit card firm Barclaycard said British consumers increased their spending at a slower pace in August and fewer of them felt confident about their finances.
Forward-looking indicators in the euro zone survey imply there will be little slowdown this month with new orders, backlogs of work, employment and an expectation gauge remaining strong.
Yet while optimism among British company managers edged up, it remained close to low levels that have been indicative of the economy stalling or even contracting in the past, with Brexit the main concern, IHS Markit said.
One common theme was rising price pressures - welcome news to policymakers at the European Central Bank who want inflation higher but less attractive to their counterparts at the Bank of England who want to bring inflation down.
The euro zone output prices index rose to 52.1 from 51.7. August inflation nudged closer to the ECB's target, registering 1.5%, data showed last week.
ECB policymakers meet on Thursday, and while no change is expected then, they are expected to announce a reduction of monthly asset purchases in October, according to a majority of economists in a Reuters poll.
Bank of England rate-setters meet next week.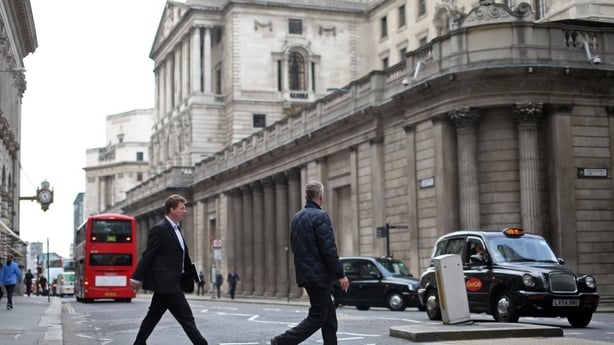 Prices paid by UK services firms rose at the fastest pace in six months, potentially adding to Britain's inflation rate, which is already heading for about 3%, above the Bank of England's 2% target.
Most economists polled by Reuters were convinced the Bank of England will not raise interest rates between now and when the initial Brexit negotiation period ends in a little under two years.
Only 14 of 59 economists expected one or more rate rises by the end of 2018.