It's the scenario straight out of a 1980s game show. Do you walk away with the cash you have now - the safe, certain option? Or do you take the mystery prize in the box with the big question mark on it?
This is essentially the choice many of us find ourselves presented with when travelling outside the euro zone.
It's commonplace now for ATMs or point-of-sale terminals to offer the choice of paying in local currency or in euro.
There's a whole industry based on this 50:50 decision. It's called Dynamic Currency Conversion.
It's a business in which Ireland, in fact, is a world leader. That's largely thanks to the efforts of Frank Murphy.
His Kerry-based company Monex handles tens of billions of euro worth of transactions across the globe each year. Monex's annual revenue in on track to pass €100m in 2017.
As a consumer, Dynamic Currency Conversion gives you a definitive figure in your own currency for the cash you've withdrawn from an ATM or the meal for which you've just paid.
The alternative is to make a payment in local currency, pounds or dollars for instance, and then wait until you get your statement at some point down the line to see the exchange rate for the transaction.
Be aware, though, that you are paying a price for this convenience and certainty.
The rate offered for the on-the-spot conversion generally includes a healthy margin (shared between the merchant and the payment services provider) and may have a commission on top.
It's often the case that this rate is inferior to the one you'll get if you simply make the payment in local currency.
If you use a Visa or Mastercard you can check the exchange rates they offer on their websites before you travel or use their mobile phone apps.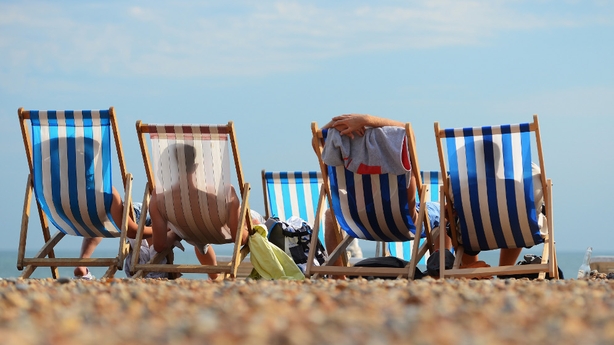 Irish banks generally advise their customers pay in local currency. The Competition and Consumer Protection Commission also advises Irish people travelling outside the euro zone that "it is usually more cost effective to pay in the local currency".
That doesn't mean it's cheap. Making card payments or withdrawals abroad incurs transaction fees.
AIB, for example, charges 1.75% of the euro value for any point of sale purchase with a minimum charge of €0.45 and a maximum of €11.The charge for a cash withdrawal is 2.5% of the euro value.
Bank of Ireland charges 3.5% of the euro value for ATM transactions with a minimum fee of €3.17. Point-of-sale transactions will cost you 2% up to a maximum of €11.43.
Keeping the number of transactions down by taking out a large sum in one withdrawal is one way to manage these costs.
But if for obvious security reasons you don't want to carry a lot of cash around, you'll pay for the convenience of using your debit card.
And be warned that you may pay even more for the home comfort of doing so in euro.