It is an emotive issue - rural broadband.
Every time we cover stories about it we receive a slew of emails, phone calls and social media comments about the topic.
Most are partly or completely justified observations about terrible service, unfulfilled promises and questionable track records.
Rural broadband services are in the main still pretty appalling.
If you want proof of that, all you have to do is look at the Government's latest National Broadband Plan intervention area map.
The amber area, making up 96% of the landmass of the country, is comprised of places where there is no high-speed broadband.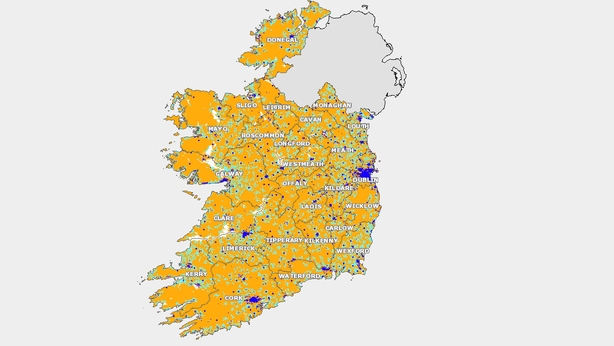 542,000 postal addresses, 990,000 citizens, 52,057 farms, 47,096 small businesses, 437 schools and 310 business parks still lack decent connectivity.
Every day that passes and every day that they lack a proper broadband service is a day of lost opportunities in business, education, communication and entertainment.
Bringing all those places and people online is a mammoth and costly challenge - one that in the main commercial telecom companies have said they are not able to finance without state help.
Hence the Government's ever evolving National Broadband Plan (NBP) aims to provide the economic subsidies to assist one or two telcos to complete the job.
But given the potential costs involved - some unconfirmed guesstimates reckon it could be up to €1.5 billion - it is little surprise then that the Government chose last week to accept essentially free assistance from Eir.
The former publicly owned telecom operator has been claiming for nearly two years that it would fund the connection of 300,000 of the then 747,000 premises (now 842,000) that still needed a high speed broadband connection if they were removed from the NBP intervention area.
The Government was initially rightly sceptical of the offer. After all, what were Eir's motives for this generous gesture? What would happen if Eir didn't do what it was saying it would do?
In the end though a formal contractual form of agreement was hammered out that has committed Eir to completing all 300,000 connections by the end of 2018 and committed the Government to removing the premises from the NBP intervention area.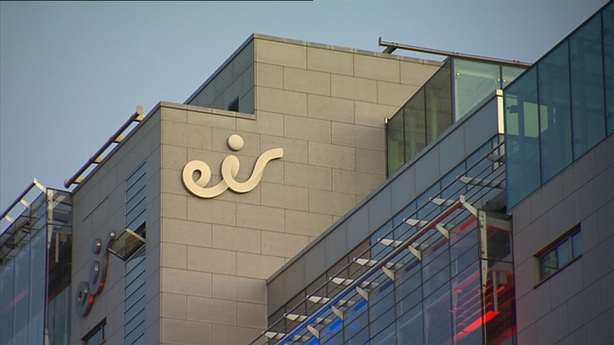 The houses and businesses will be in rural towns and villages, ribbon developments and some one-off houses.
90% of the lines will be made of fibre optic cable right into the premises, with the remainder (presumably the most difficult locations) a slightly poorer version of that.
The speeds will be a minimum of 30Mbp/s download and 6Mbp/s upload though, the same as under the NBP.
If it fails to meet the commitment, Eir will face financial penalties - although surprisingly and shamefully neither side will allow us gauge whether they are meaningful or by not disclosing what they are.
It's a big gamble by the Government and in particular Minister for Communications Denis Naughten, who has staked his reputation on delivering broadband to rural Ireland.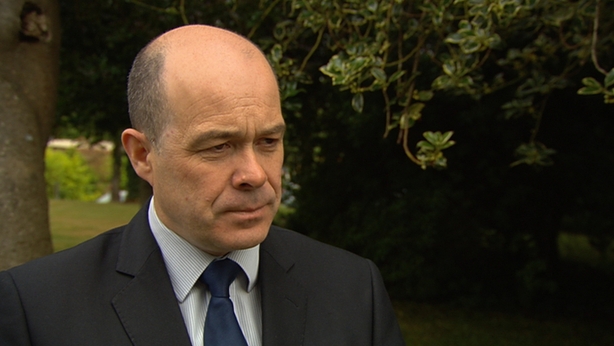 In many ways it was an impossible offer to turn down though.
If Eir fulfils its commitments, the 300,000 premises will already be online by the end of next year, just as the first shovels are breaking the ground under the NBP.
The state would also have appeared daft spending hundreds of millions of euro putting fibre optic lines along minor roads and up boreens alongside those already laid by Eir.
But equally there are risks.
Eir has upped its game somewhat in recent years, bringing "fibre broadband" to 1.6 million premises already (although the use of "fibre" technology doesn't always mean consistently high speeds).
Its past reputation for delivering a solid service to rural Ireland is patchy, however, and many rural dwellers are legitimately concerned about its capacity to deliver on its promises.
The agreement with the Government may also have a significant impact on the National Broadband Plan tendering process.
Eir is bidding for at least one of the two lucrative contracts on offer, as are Siro and Enet.
And to those competitors it looks like Eir has effectively pulled off a brilliant strategic move.
First, it seems the company has in effect cherry picked the simplest and cheapest way to connect premises that would have been included in the National Broadband Plan contracts.
That makes the contracts less attractive and financially viable for Siro and Enet and has the (unlikely but can't out ruled) potential to drive them out of the race.
Both have already spent large sums of money on preparing their bid - cash which would in effect go up in smoke if they decide to withdraw.
What's more likely though is that the State will be forced to increase its subsidy per premises under the NBP in order to make it financially viable for the winning commercial operator(s), possibly including Eir, to complete the contract.
Second, because Eir will now be extending its fibre backbone network to many rural towns, villages and suburban ribbon developments which would otherwise have fallen into the NBP intervention area, it is setting itself up for a further windfall.
That is because it will make no financial sense for those who win the NBP contracts to build a network to the same villages, etc in order to serve the rural premises beyond those locations that will need to be connected under their contracts.
Instead they will probably be forced to lease capacity on Eir's lines.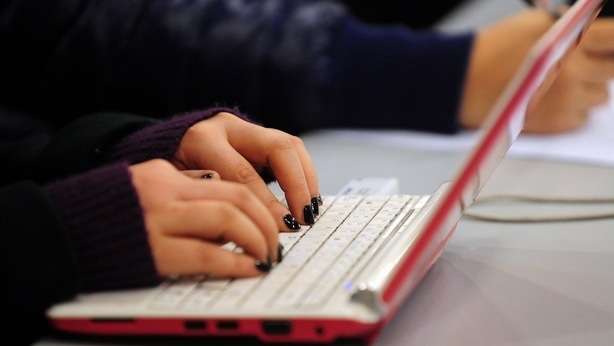 It also positions Eir well to win a contract in the first place, because it will have done much of the preparatory work.
That's important for Eir which has much to lose if it fails to secure an NBP contract.
It is the telephone and broadband provider (wholesale and/or retail) to a large bulk of the 842,000 premises that require high speed broadband.
If it doesn't win a NBP contract it would it could lose many of those customers.
And that would be a devastating blow, coming as it would as the company tries to strategically position itself to prepare for another attempt at a stock market flotation.
By taking 300,000 premises out of the equation, it has mitigated against that risk considerably.
At least some of that risk was, however, passed on to the Government when it decided to enter the agreement with Eir.
It is clearly a risk which on balance the Cabinet thought was worth taking.
The Department of Communications, Climate Action and Environment is running a very tight ship around the tender competition - memories of the Moriarty tribunal are still fresh and raw.
As a result, talk (and at this stage it is only talk) of legal action by one or more of Eir's competitors will be unsettling at this still early stage.
Because this growing saga still has a long way to run.
In the meantime the people of rural Ireland, and even those in cities and towns here, still await decent, reliable and affordable high-speed broadband.
Comments welcome via Twitter to @willgoodbody