The stock market in the US is cock-a-hoop about President Donald Trump's pro-growth policies.
Regardless of euphoria on the floor of trading rooms it is worth taking a step back, because there are plenty of reasons for caution.
The markets interpret President Trump's policies as being good for companies' profits.
The Dow Jones Industrial Average of 30 major companies broke through the 20,000 barrier for the first time this week.
Traders donned their 'Dow 20,000' caps, which they had bought some weeks ago in anticipation at what they viewed as a momentous occasion.
The index is up 9% since Donald Trump's election but it is an imperfect measure of sentiment.
The S&P 500, which is a broader indicator of corporate activity, has also gained 6% since the businessman's White House win.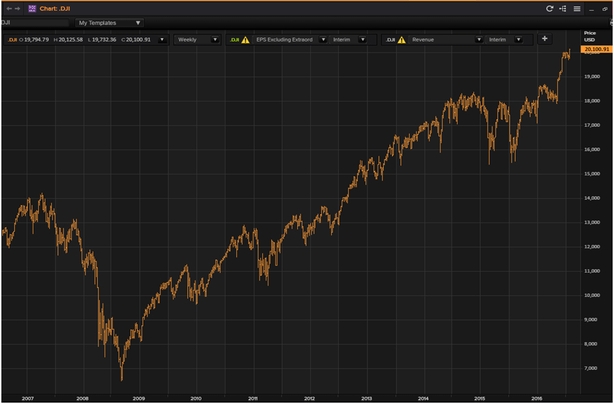 Dow Jones index 2007 – 2017
So is the stock market rise good news? Or does it mean anything?
Mr Trump has pledged to boost infrastructural spending, slash tax on company profits and boost purchases of US products over foreign competitors.
That may result in an increase in profits of American companies. That is driving the market higher.
The measures may also help economic growth.
However, his policies also include loosening regulation, speeding up environmental reviews for infrastructure projects and introducing more protectionist policies.
There are wider consequences from these policies that extend beyond the narrow prism of companies' profits.
"We think we can cut regulations by 75%. Maybe more," Mr Trump has told business leaders.
As Irish people are well aware, loosening any regulation can result in negative consequences in the absence of full analysis of effects.
Donald Trump's policy on the environment is also disquieting.
This week the Trump team instructed the US Environmental Protection Agency to remove its Climate Change section from its website, according to Reuters.
But that is the thin edge of the wedge.
The new president says he is committed to "eliminating harmful and unnecessary policies such as the Climate Action Plan".
However, the website Mr Trump is planning to obliterate is abundantly clear about the damage climate change is already doing to US agriculture, fisheries, livestock, health and transportation.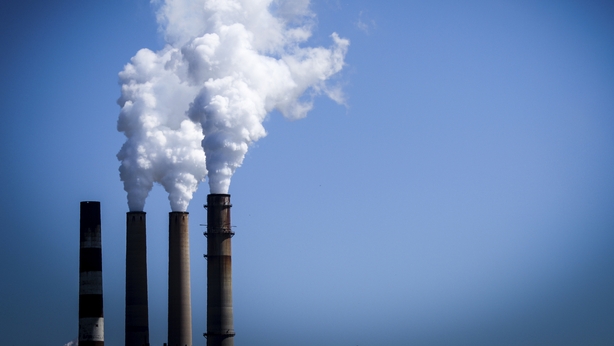 It says in blunt terms "The Earth is warming... The evidence is clear."
Overlooking the effects of climate change and taking actions to add to emissions will have negative economic consequences.
The new administration's policies to boost infrastructural spending by one trillion dollars are also attracting attention.
Mr Trump is vague about out how it would be financed. Republicans have warned against anything that would add to the US deficit.
In 2009 the Dow Jones dipped to 6,600 points, it is now above 20,000 (see graph).
In fact much of that gain can be attributed to policies of the Obama administration, which stabilised the financial system in the aftermath of the crisis.
For investors to automatically assume Trump's elevation is going to benefit the broader economy may be misguided.
If companies make more money it is worth questioning why that is happening and if wider society will benefit?
Comment via twitter: @davidmurphyRTE