Green REIT has agreed to buy about 164 acres of land adjacent to its existing holding at Horizon Logistics Park at Dublin Airport for €12.25m.
The acquisition is expected to be finalised before the end of the year and brings the company's total land holding at Horizon Logistics Park to approximately 264 acres.
Green REIT said the deal increases its strategic land holding adjacent to Dublin Airport at a time when demand and rental values for well-located modern logistics units are increasing.
"To secure such a significant land holding between the airport and Dublin's main motorway, the M50, is very exciting, particularly with the underlying fundamentals of the logistics sector, including the growth of ecommerce, being so strong," commented Paul Culhane, Development Director of Green Property REIT Ventures.
Green REIT also said today that it had signed an agreement for a lease with an international business services provider for the whole of its newly-developed office building at 32 Molesworth Street in Dublin 2.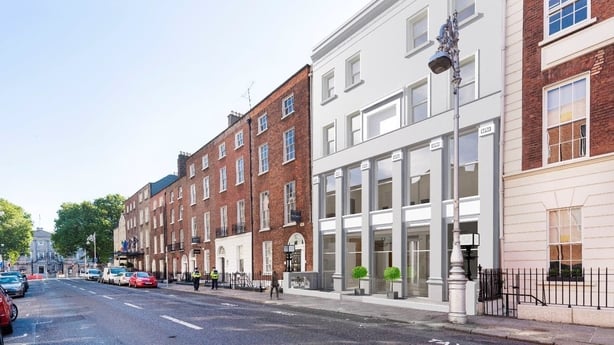 The deal is for 20 years, with breaks in years 10 and 15, and with a rent per square foot of €51.70.
Green REIT said the agreement is the first letting of one of the company's new office developments, which has been delivered on time and on budget.
Paul Culhane said the letting is 14% ahead of Green REIT's most recent estimates and will enhance its income profile.
"We look forward to securing lettings for our other three office developments, all of which are going to plan. Block H in Central Park in Dublin's South suburbs, is also due for completion by year end," he added.