The US bank Citi has became the first global lender to come under European Central Bank supervision since Britain's vote to leave the European Union.
This is an option several UK-based companies are exploring to keep their access to the single market. 
Banks are looking for ways to ensure they can easily sell their services into the EU, a market of 450 million people, after Britain leaves.
One option is to shift enough assets to a euro zone country to qualify for ECB supervision. 
Citi's Irish unit, Citibank Holdings Ireland, was added to a list of large banks directly supervised by the ECB today, after it expanded its balance sheet through last year's merger with UK-based Citibank International. 
The merger predates the June 23 Brexit referendum, but Citi's move will still be closely watched by competitors weighing a move to the euro zone. 
Goldman Sachs is considering shifting some of its assets and operations from London to Frankfurt and ECB board member Sabine Lautenschlaeger said last week several banks are talking to the central bank about similar moves. 
Citi itself has said it might have to re-allocate certain businesses to the EU, but it would not "hot foot" it out of Britain. 
The Irish subsidiary houses Citi's retail banking operation in Europe and has around €46 billion in assets. But it could not accommodate Citi's brokerage or trading businesses.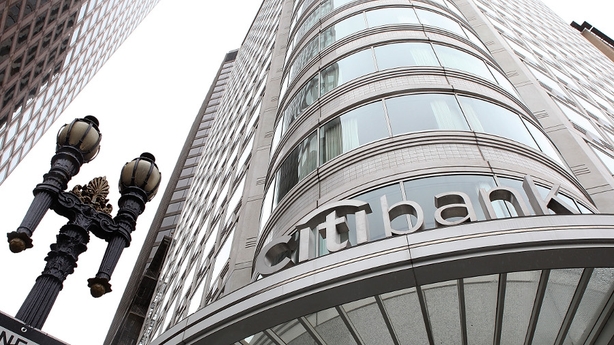 Under US regulation, those must be housed in entities separate from deposit-taking operations. Consequently, Citi's brokerage and trading are a separate operation, based in London.
"This is an important milestone for Citi in Europe and we look forward to a strong engagement with the (ECB)," Citi said in a statement after passing an ECB health check earlier this month.
Euro zone banks with assets of less than €30 billion are generally supervised by national authorities, unless they meet other criteria, such as being one of the three largest lenders in their country. 
The total number of "significant" banks directly supervised by the ECB fell to 127 from 129 after a merger and two restructurings. 
Italy's Banca Mediolanum, which had also passed the ECB health check along with Slovenia's Abanka, was not added to the list because its assets have since fallen, chief risk officer Massimo Rella told Reuters. 
The ECB, which has the power to reject the acquisition of holdings in any bank in the euro area, has opposed former Italian Prime Minister Silvio Berlsuconi's owning a significant stake in Mediolanum through his Fininvest holding company.