The euro zone economy grew steadily in the three months after Britain's shock vote in June to leave the European Union but US President-elect Donald Trump's protectionist rhetoric is clouding the outlook for 2017.
Uncertainty about the trade policy Trump will pursue once he takes office is weighing on euro zone sentiment.
It is also increasing the likelihood that the European Central Bank will retain its loose monetary policy to support growth in the 19-country euro zone.
The euro zone's gross domestic product expanded by 0.3% in the third quarter, on a par with the three months from April to June, the EU's statistics office said today, confirming an earlier flash estimate.
Analysts said the data showed "the pace of growth in Spring could be maintained despite the Brexit vote in June".
But they cautioned that now we have the election of Donald Trump as the new US President, "whose policy is less predictable and whose political inexperience and impulsiveness are likely to be a consistent source of irritation".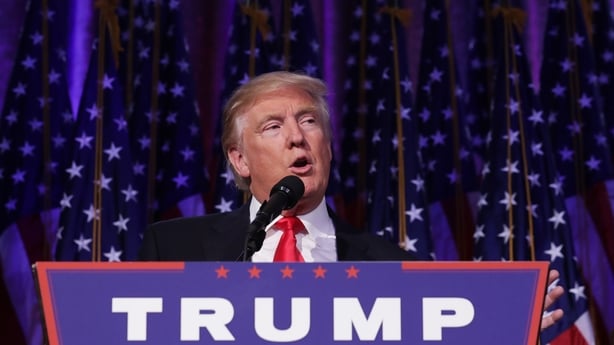 Uncertainty about the length and outcome of Brexit negotiations between London and Brussels is also expected to limit the euro zone's medium-term growth prospects while Trump's talk of protectionism has unnerved big exporters like Germany.
Europe's largest economy eked out weaker-than-expected growth of 0.2% in the third quarter as foreign trade slowed.
"Positive impulses on the quarter came mainly from domestic demand," the German Federal Statistics Office said. "Both household and state spending managed to increase further."
Higher investment in construction also contributed to overall growth, suggesting the ECB's record-low interest rates are supporting the economic recovery.
In Berlin, Chancellor Angela Merkel told a business conference the German economy was doing fine and had shown it could adapt to a changing global environment. In a thinly veiled warning to Trump, she cautioned against protectionism.

National readouts from across the euro zone showed a mixed picture, with Italy's economy growing by 0.3% in the three months from July to September and Portugal's by 0.8%.
The Dutch economy grew 0.7% on the quarter and unemployment fell sharply - welcome news for Prime Minister Mark Rutte's government, which trails the far-right Freedom Party four months before a parliamentary election.
Finland's economy expanded 0.5% in the third quarter after stagnating in the previous three months.