Telecoms firm Eir has recorded its first year of annual revenue growth since 2008.
Eir – previously called Eircom – saw revenue rise by 4%, or €45m, to €1.3 billion over the 12 months to the end of June.
Earnings after day-to-day expenses (EBITDA) were up 5% to €505m.
The company had 854,000 broadband customers at the end of June, up 72,000 year-on-year.
The growth is coming through sales of wholesale broadband, where other companies sell on products that rely on Eir's network – including Sky, one of its biggest customers.
Meanwhile, Eir's TV customer base stands at 54,000 and it has just over 1m mobile customers.
Company CEO Richard Moat described the results as representing "another landmark year for Eir".
He said: "We have passed 1.6 million premises with fibre at the end of June 2016 and our rollout of high speed broadband to 300,000 premises in rural Ireland is proceeding at pace.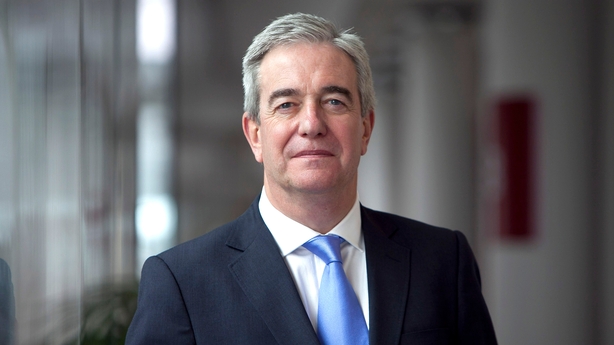 "We have accelerated our 4G rollout programme and have now reached 84% population coverage which will grow to 95% coverage by early 2017.
"We are and will remain fully committed to Ireland's digital future and we are doing more than any other operator in terms of both fixed and mobile network investment.
"The transformation of our organisation in the past twelve months is clearly evident. We introduced our new invigorated brand 'eir' in September last year, and the recent launch of eir sport positions us as a new name in Irish broadcasting."