The Old Jameson Distillery in Smithfield in Dublin is set to undergo an €11m redevelopment.
Irish Distillers, which owns Jameson, said the "new look" home for the whiskey brand will strengthen Ireland's growing whiskey tourism industry, which attracts around 600,000 tourists per year.
The distillery will close at the end of this month to facilitate the refurbishment, before officially reopening next March.
Since it opened in 1997, the Old Jameson Distillery experience has registered more than 4m visitors.
Last year, it was the 17th most popular fee-charging attraction in Ireland with 282,056 visitors.
The distillery currently has 75 employees.
General Manager at the Old Jameson Distillery Ray Dempsey said these staff members will be relocated across a number of areas during the closure, with a core team supporting the redevelopment work.
Other employees will be involved in the setting up of a "welcome kiosk" on Bow Street, which will act as a starting point for visitors to the Smithfield area and inform them about the Jameson brand and other attractions in the vicinity.
Meanwhile, distillery staff members will also provide Jameson tasting experiences in the Generator Hostel and Jameson food pairings at Christophe's Restaurant in Smithfield.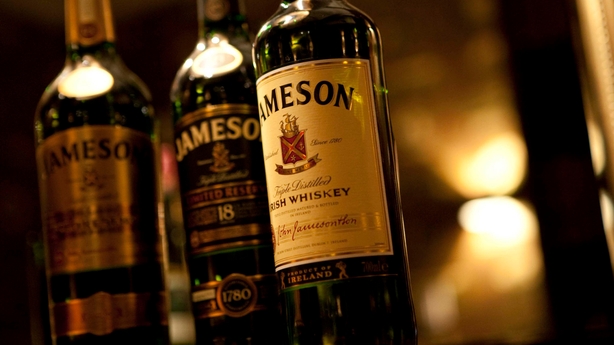 Construction will start next month and will be led by BRC Imagination Arts.
BRS has previously worked on a number of high-profile alcohol brand visitor attractions, including the Guinness Storehouse in Dublin and the Heineken Experience in Amsterdam.
Chairman and CEO of Irish Distillers Jean-Christophe Coutures said the investment "marks an important moment in the history of Jameson in Ireland".
Jameson sales have grown for the last 26 years, with the brand recording sales of 5m cases last year.