A senior HSBC manager has been arrested and charged alongside a former foreign exchange executive with engaging in a scheme to front-run a $3.5 billion transaction by one of the bank's clients, US prosecutors said today.
Mark Johnson, HSBC's global head of foreign exchange cash trading in London, and Stuart Scott, its ex-head of cash trading for Europe, the Middle East and Africa, were charged in a criminal complaint filed in federal court in Brooklyn, New York.
Prosecutors said the executives, who are both British citizens, misused information provided to them by a client that had hired HSBC to convert $3.5 billion to British pounds in connection with a planned sale of one of the unnamed company's subsidiaries.
Mr Johnson, 50, and Mr Scott, 43, used their insider knowledge to buy sterling in order to front-run the transaction, resulting in a spike in the price of the currency that was detrimental to HSBC's client, prosecutors said.
"The defendants allegedly betrayed their client's confidence, and corruptly manipulated the foreign exchange market to benefit themselves and their bank," Assistant Attorney General Leslie Caldwell said in a statement.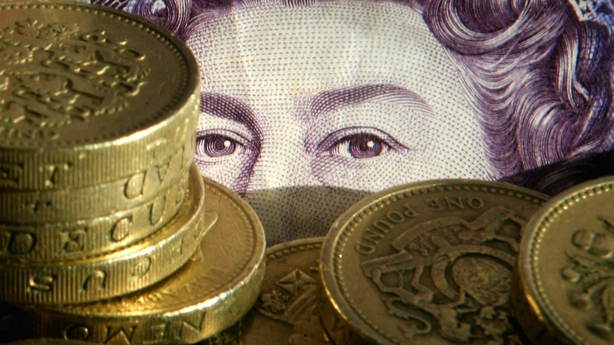 In total, HSBC generated $8m from executing the transaction, including profits derived from the front-running conduct, prosecutors said.
Mr Johnson was arrested at John F Kennedy International Airport last night, a Federal Bureau of Investigation spokeswoman said.
He is expected to appear in court later today. Mr Scott has not been arrested.
Lawyers for the two men could not be immediately identified. HSBC declined comment.
The case is related to a years-long US Justice Department probe of foreign-exchange rigging at global banks, and marked the first time US prosecutors had brought criminal charges against individuals, a person familiar with the matter said.
The probe led to four banks last year pleading guilty to conspiring to manipulate currency prices.
HSBC was not part of those criminal cases, but in 2014 agreed to pay $618m to resolve related probes by US and British regulators.
The charges came a day after the Federal Reserve Board said it was banning Matthew Gardiner, a former FX trader at Barclays and at UBS, from participating in the banking industry for manipulating pricing benchmarks.