The European Central Bank should ease monetary policy further if inflation does not begin rising as expected, the OECD said today.
It also said that euro zone governments should find ways to snuff out non-performing bank loans to help economies reap the full benefits of ECB stimulus.
As Britain gets closer to a vote on June 23 on its EU membership, the Paris-based Organisation for Economic Cooperation and Development estimated that Brexit would knock 1% off of EU gross domestic product in 2018.
In in-depth reports on the euro zone and European Union, the OECD said any negative economic shocks would provide grounds for further ECB easing to keep inflation on track towards its target of just under 2%.
"The ECB could envisage additional rate cuts, notably the deposit rate as it is the most important policy rate in an environment of excess liquidity," the OECD said.
Boosted by its asset purchase programme and ultra-low interest rates, the ECB currently expects inflation to rebound to 1.2% next year from only 0.2% this year.
However, the OECD said the weakness of some banks' balance sheets, concentrated mostly in Greece and Italy, was preventing the benefits of loose ECB monetary policy from spreading to firms and consumers.
The Paris-based group suggested imposing capital surcharges on such banks to spur them to offload bad loans, perhaps by setting up a European asset management company as a buyer, which would benefit from economies of scale and diversify risks.
The recommendation is unlikely to go down well in Germany, where many taxpayers already have the impression they are footing the bill for the profligacy of southern governments.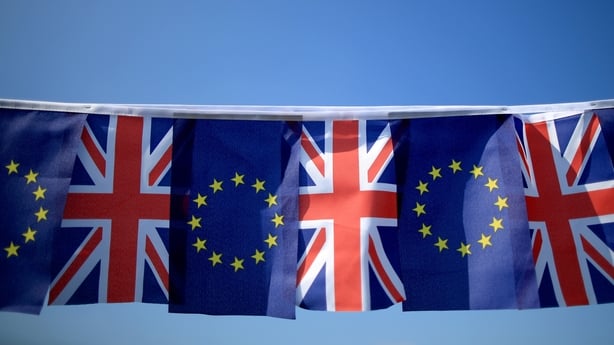 The OECD estimated the euro zone economy would grow 1.6% this year and 1.7% next, assuming Britain voted to remain in the EU, leaving its forecasts unchanged from the publication of its biannual Economic Outlook last week.
The broader EU economy was seen faring slightly better with growth of 1.8% this year and 1.9% in 2017, notwithstanding the risk of fallout from Britons voting to leave the bloc.
Brexit would not only amputate 1% from EU economic output in 2018, but the loss would still not have been made up five years later, the OECD said, reiterating previous estimates.
Meanwhile, the EU economy was seen benefiting from extra government spending on Europe's refugee crisis in the short term, though economic costs could weigh in the long term if the influx were mishandled, the OECD said.
It estimated that spending to deal with the surge in migrant numbers would add 0.1-0.2 percentage points to EU gross domestic product growth this year.
But the longer-term impact would hinge on how fast newcomers got jobs, which the OECD said was also key to ensuring immigrants' lasting integration into their host societies.