A new survey of Irish business leaders has found near unanimity that a vote for Brexit was the top threat facing businesses here.
93% of Irish chief executives believe that a possible exit of the UK from the European Union is the biggest threat facing businesses here, the PwC Irish CEO Pulse survey for 2016 shows.
The survey also reveals that 87% of Irish CEOs believe that Brexit would have a negative impact on the Irish economy, while only 3% see Brexit as a positive move.
75% of business chiefs are concerned about exchange rate volatility on business growth. Meanwhile 73% also said they were concerned about uncertain or slow growth in key markets in which they trade.
65% of survey respondents noted that the UK is their most important market for export growth in the next three years.
However, today's survey also reveals that 71% of Irish business leaders are confident about the outlook for the economy here as a whole - down from 92% on last year.
PwC said that a UK exit from the European Union would present significant business uncertainty and disruption in Ireland and would be a cost to our economy.
As well as additional possible border tariffs and barriers, the country's bilateral trade flows with the UK would fall substantially.
"Brexit would impact investment decisions and the mobility of our people and ideas as well as having the potential to cause wider disruption in the European Union", PwC added.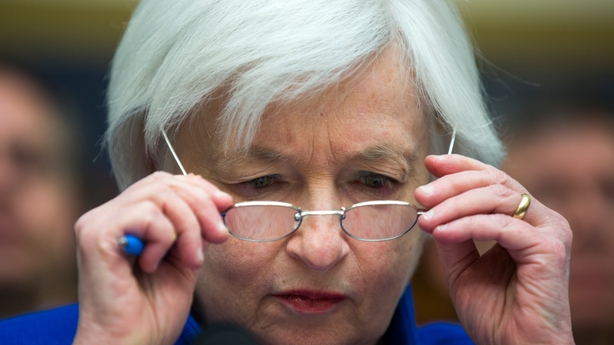 Meanwhile, the head of the Federal Reserve has warned that a vote by Britain to leave the European Union may trigger "significant" repercussions in the US economy.
Janet Yellen, who chairs the US Fed, ranked a Brexit vote on June 23 alongside Chinese instability and sluggish growth around the globe as important uncertainties facing the American economy.
"One development that could shift investor sentiment is the upcoming referendum in the UK. A UK vote to exit the European Union could have significant economic repercussions," she said in a speech.
Ms Yellen made the comments as the chairman of Japanese conglomerate Hitachi warned jobs may be lost should Britain leave the EU.
Hiroaki Nakanishi said the "cold economic reality of Brexit" could lead to squeamish investors holding back until the terms of a new relationship with Europe were agreed, which would take "a long time".