The online publishing world is a place where a digital publisher must exercise caution and apply some rules if they are to survive, writes Aidan McCullen.
In Greek mythology the River Styx is the river that forms the boundary between Earth and the Underworld.
Now I am not suggested that the web is an underworld (well except for the Dark Web, but more on that in a later post and Innovation Show), but it is a place where a digital publisher must be cautious and apply certain rules if they are to succeed.
Subscribe to the RTÉ Innovation Show podcast here
Let us now focus our attention on some possible survival tactics as we navigate the River Styx…
Rule 1 - know thyself
The first thing any publisher, brand or blogger needs is a mission statement, a set of values, a North Star.
This makes creating content easier as anyone in the organisation can make decisions on the fly by aligning with the North Star.
Rule 2 – know thy audience
The traditional way to "know thy audience" is to do some expensive market research on gaps in the market and audience needs.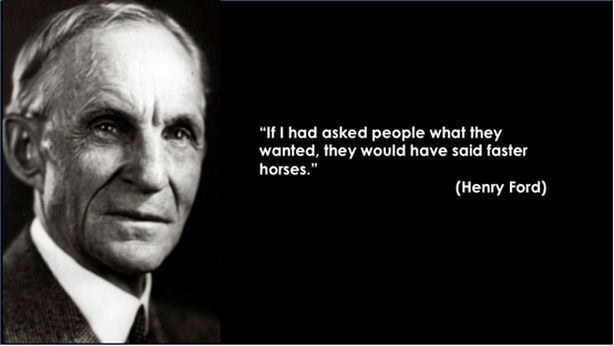 However, I believe because barriers to entry of creating content are so low, that you are better off simply shipping content that matches your interests and which matches your north star from rule no 1.
E.g., if you are passionate about foraging, then create interesting foraging content for your audience and build a community.
Put your time and effort into creating content and not expensive audience research.
Remember audience research is often based in declarative data and this is often data collected from surveys and focus groups.
Think how honest and engaged you are when filling out a survey or when asked a question in front of a focus group.
Now think about how much more valuable behavioural data is, which is data based on your actions.
Rule 3 - measure and analyse
I use the analogy that shipping content without measuring it - whether it be on owned or third-party platforms - is like playing bowling and just before the ball hits the pins someone drops a curtain.
You can no longer see, you know that you hit a couple of pins, you heard them fall, but you don't know which ones.
Sounds ridiculous, but so many publishers, bloggers and brands do this, they ship content without measuring its impact.
Sometimes it is because they don't want to know and sometimes it is because they don't learn how to measure and iterate in real time.
To navigate the River Styx, we ideally need to decide what types of data matter to us.
1. Business as usual (BAU) data is essential to navigate how content is performing after it has shipped. 
2. Real time data is data to measure how it is performing right now. E.g., if I post a story on social media, I should then be watching its performance on a regular basis or using a signaling tool like Newship's Spike. If I post a piece of content and it is performing well on social organically (without me paying to boost it), that means it is resonating with the audience. In this instance I would boost that post to reach a wider audience and extend my brand reach even further. 
3. Predictive analytics takes a while to model as you need a bank of historical data first before you can make a predictive decision. Financial bodies such as credit card companies have data so rich that they can predict life-changing events such as divorce, parenthood and even death, all based on spending habits captured consistently over time.
Rule 4 – focus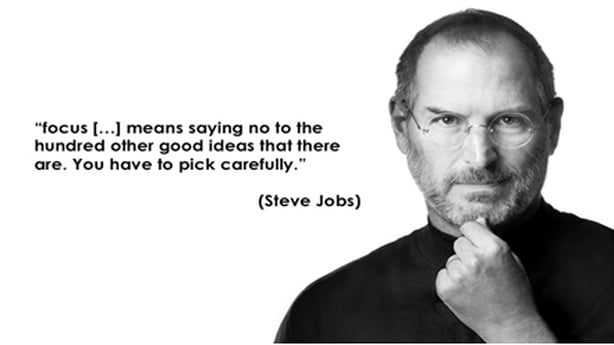 When Steve Jobs came back to Apple after being fired he looked at the cluttered product line and decided it should be culled and streamlined.
He killed off 70% of products that were both using up resources and not turning a profit.
Moreover, these products confused the public when they contemplated Apple's value proposition.
While this decision meant 3,000 people lost their jobs, it allowed Apple to focus on a select line of excellent products instead of dozens of mediocre ones.
The lesson here is to focus on what content you are going to produce and develop a consistent pipeline of that content for your audience.
Just as you would go to a specific shop to buy a specific good, so too must your website, app or social posts be consistent.
To ensure your content is resonating with an audience you will need some metrics.
These metrics should not be vanity metrics such as page impressions, unique users and Facebook likes, but rather repeat visitors, dwell time (time on site), shares and 'people talking about the ratings' (PTAT).
Next week we will cover some more topics on what we can do to navigate the digital publishing world, before we look at some of the threats that await us.
If you like the topics covered here, listen to the advice of Jeff Bullas, a highly ranked global social media influencer, and Paul Quigley, CEO of Newswhip in a chat on the RTÉ Innovation Show here.
This Saturday, 21 May, we have an interview with CEO of Dublin Business Innovation Centre Michael Culligan as he explains how to get started with a new business and we talk to Stephen Smith, Founder and CEO of Kitman Labs as well as Lucinda Kelly, Founder and CEO of Popertee.