The Housing Finance Agency and the Department of the Environment are providing funding to voluntary housing body Túath to purchase 117 homes for people on the social housing list.
The homes are in Finglas and Beaumont in Dublin.
The development comes as the housing crisis tops the political agenda, with tight supply and unprecedented numbers in emergency accommodation.
The properties are being purchased from a private developer and will be rented to those in need of social housing.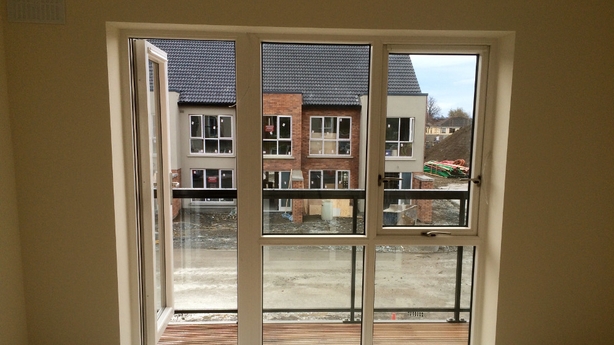 The first homes are due to be handed over for occupation in the coming months and the other properties will be taken over before the end of the year.
The Housing Finance Agency has provided funding at 3.25% for 25 years to fund the purchase of the homes.
Túath is a voluntary housing body which, together with the Housing Finance Agency, can assess funds from the European Investment Bank.
Túath provides 2,300 homes at an average rent of €55 per week.
Members of the Beaumount Residents Association have raised concerns about Túath purchasing the homes.
One committee member Ann Cullen said the organisation did not object to social housing but had a concern about 100% of an estate being bought by Túath.
Development director with Túath Bronagh D'Arcy said the organisation would work with local residents.