The US Federal Reserve has held interest rates steady and indicated that moderate US economic growth and "strong job gains" would allow it to tighten policy this year, with fresh projections showing policymakers expected two quarter-point hikes by the year's end, half the number seen in December.
The US central bank, however, noted that the United States continues to face risks from an uncertain global economy.
"A range of recent indicators, including strong job gains, points to additional strengthening of the labour market. Inflation picked up in recent months," the Fed said in a policy statement in which it kept the target range for its overnight lending rate at 0.25% to 0.50%.
"However, global economic and financial developments continue to pose risks" and will keep inflation low for the remainder of 2016, it said.
In a press conference, Fed Chair Janet Yellen said it remained to be seen whether a recent firming in US core inflation, which excludes volatile energy and food components, would be sustained.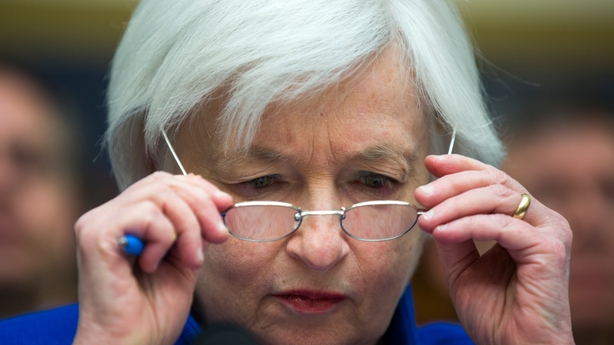 Fed policymakers projected weaker economic growth and lower inflation this year and lowered their estimate of where the targeted lending rate would be in the long run to 3.30% from 3.50% - a signal that the economic recovery would remain tepid.
The interest rate outlook is a shift from the four hikes expected when the Fed raised rates in December for the first time in nearly a decade.
The majority of policymakers now said they expected it would be appropriate to raise rates by about a half a percentage point by the end of this year.
"Our first take on this is that it probably leans slightly more dovish, relative to expectations," said Tom Porcelli, chief US economist at RBC Capital Markets in New York.
The dollar fell against both the euro and the yen in the wake of the statement.
Bond yields from two to 10 years hit session lows, while stock markets rallied, with the S&P 500 hitting its highest intra-day level since 4 January.