Facebook is to grow the number of people it employs in Dublin by 200.
The new jobs will be in a range of business areas including sales, engineering and online operations.
All of the roles are expected to be filled by the end of the year.
Facebook already employs 1,300 people at its international headquarters in Dublin.
It recently expanded its office in the Silicon Docks area into the building next door, bringing the amount of space it has in the city to 250,000 sq ft.
The expansion gives the social network the capacity to grow the number of employees in Ireland to 2,000 and today it announced the first tranche of that growth.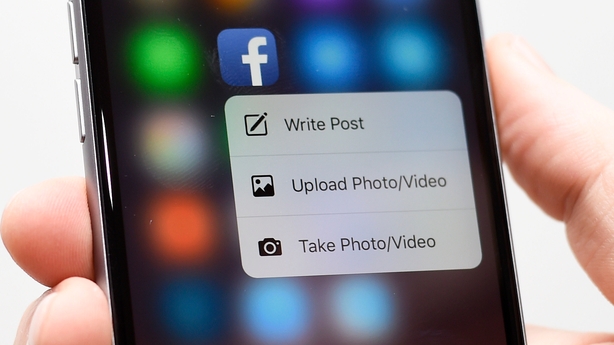 In addition, Facebook has also opened a partner centre, the first outside its global headquarters in the US, which is to be used to teach business partners about Facebook's products and services and what may be coming in future.
The head of Facebook in Ireland has said he does not anticipate that changes made by the company to its international corporate tax structure will affect its operations in Ireland.
Last week, the social media giant announced that beginning next month it will change its policy so that income from its largest advertisers in the region will be routed through its UK operations, not its Irish ones.
The change, which is expected to generate millions more in tax revenue for the British exchequer, comes after the company was heavily criticised in the UK for paying just £4,327 of tax in 2014 to authorities there.
But Gareth Lambe told RTÉ News that changes in the UK are about transparency of reporting UK revenues.
He said he does not foresee any changes in Ireland, with Dublin set to remain the company's international headquarters for the foreseeable future.
He said the decision to expand further in Dublin is down to the ability to attract and retain talent as well as deliver results.
Mr Lambe said the expansion demonstrates the company's continued investment in Ireland and reaffirms its commitment to Dublin.
On the Facebook jobs announcement, Minister for Jobs Richard Bruton said he was optimistic the company would continue to expand in Ireland.
Asked about whether Ireland's corporation tax advantage was being eroded by other states, Mr Bruton said Ireland's attractiveness based on taxes is strong and continues to improve.
He said there was always pressure for change but that Ireland competes fairly.
He added that Ireland needs to continue to have a competitive tax offering that is robust, but also needs to look at other areas that bring competitiveness, like talent, so there is a balanced scorecard for companies like Facebook to look at.